National Awards for Stage Management
Published: 13 June 2012
Reporter: Howard Loxton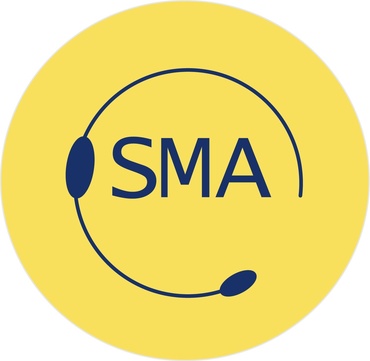 The 2012 National Awards for the Stage Management Association (SMA) were presented at the ABTT Theatre Show at the Truman Brewery in London today (13 June). The ceremony was introduced by Catherine Comerford, Managing Director of The Stage, which sponsors the awards, and the presentations were made by upcoming young director Tom Attenborough, the third generation of his family to shine in theatre.
As Attenborough said, stage managers are too easily taken for granted and it good to have an occasion which honours their great contribution to any theatre undertaking. When he first began working in theatre he had been struck by their dedication and their talent for their work covers such a variety of roles and they seemed able to do just about anything.
He noted that he found himself working as a director on a show where the designer had begun as a stage manager, the lighting designer had begun as a stage manager, the sound designer had begun as a stage manager, and the stage manager... Well, stage management is integral to the development of all theatre work, the backbone to any theatre work—even the speech he was reading had been printed out by an SM.
To paraphrase Lucille Ball, he declared that, "behind any great director (and not just them) is a great stage management team".
Two awards are presented to professional stage management: one for an individual and one for a stage management team. Nominations can be for outstanding work on a particular show or for their contribution over a season or a longer period. They can be made by anyone who has worked with or witnessed the work of an outstanding stage manager. They have previously come from actors, producers, directors, production managers, fellow stage managers, designers, playwrights and even audience members.
There is also a Student Award, a new category launched last year which is sponsored by Global Design Solutions.
As well as their citations the winners receive framed originals of Hamlet cartoons by Harry Venning as published in The Stage which are part of that newspaper's sponsorship.
This year there was a short list of nine for the Individual Award, seven for the Team Award and nine for the Student Award. The acting executive director of the SMA Sharon Calcutt announced the shortlists and the runners-up and Tom Attenborough read out the winners and made the presentations to those who were able to attend.
Individual Award
The winner of the Individual Award was Wyn Williams (Company Stage Manger) for work on All New People at the Duke of York's theatre London and on the UK tour of Come!
The runner-up was Lucy Westhidge (Company Manager) for the UK tour of The King and I.
Team Award
The winners were Jamie Byron (CSM),Ed Salt (DSM) and Cassey Driver (ASM) for Hard Times at Manchester Library Theatre.
The runners-up were John Duncan(SM), Sophie Peel (DSM) Keiron Johnson (ASM), Jenny Kempton (ASM), Donald Ross (ASM) and Dougal Gudim (ASM) for Rakes Progress at Scottish Opera
Student Award
This was presented by Matt Lloyd, Managing Director of sponsors Global Design Solutions
It was won by Thomas McCormack of Rose Bruford College
There was also a special presentation to Barbara Eiffler in acknowledgement of and as a thank you for her sterling service to the Association as its executive director for 13 years until she left the organisation earlier this year to take up another post.