Sally Ann to appear in Curve's Billy Elliot
Published: 28 April 2022
Reporter: Steve Orme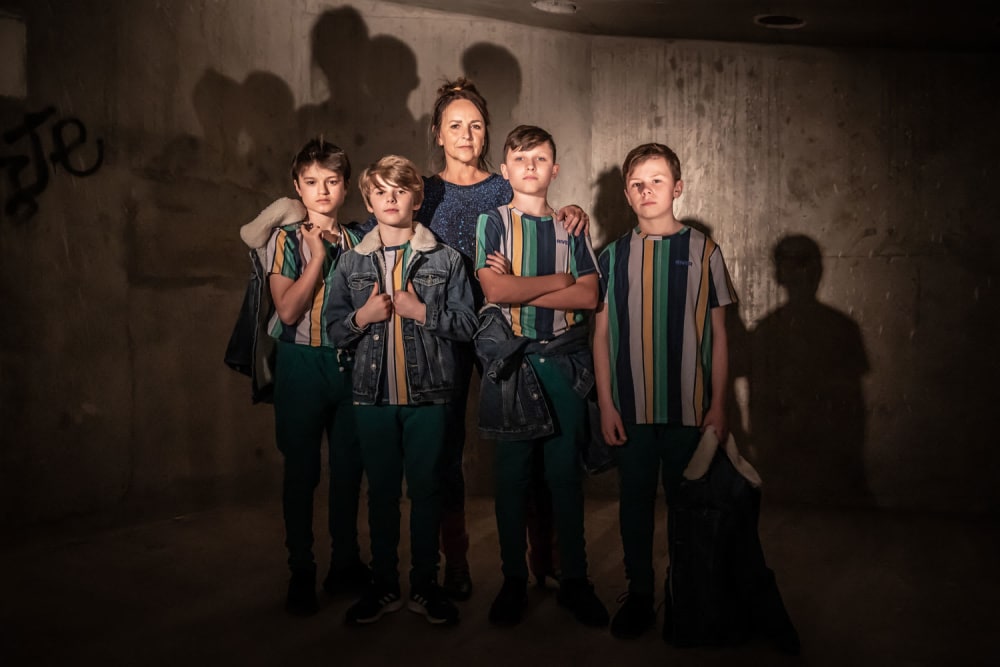 Sally Ann Triplett will play Mrs Wilkinson in Leicester Curve's new production of Lee Hall and Elton John's Billy Elliot the Musical.
Triplett is no stranger to the East Midlands, taking the lead role in Amanda Whittington's adaptation of Susie Boyt's My Judy Garland Life at Nottingham Playhouse in 2014 and returning to the theatre in 2021 in the Nottingham Playhouse and Leeds Playhouse co-production of Pam Gems' Piaf.
Curve has announced the cast and creative team for Billy Elliot the Musical which will feature 55 performers, four of them sharing the titular role.
The miner's son with a passion for ballet will be performed by Leo Hollingsworth from Nottinghamshire, Alfie Napolitano from Northamptonshire, Samuel Newby from Hertfordshire and Jaden Shentall-Lee whose family live in Leicestershire.
Bobby Donald, Lucas Haywood, Ethan Shimwell and Leicester's Prem Masani, who will make his stage debut, will share the role of Michael, Billy's best friend.
Pearl Ball, Caitlin Cole, Lola Johnstone and Ellie Copping, who all hail from the East Midlands, will alternate the role of Debbie, Mrs. Wilkinson's daughter.
Joe Caffrey who performed in the West End production of Billy Elliot the Musical in 2005 will join the cast as Billy's dad Jackie while Rachel Izen will play Billy's grandma Edna. Luke Baker will play Billy's older brother Tony and Jessica Daley will be Billy's dead mum.
The adult company will be completed by Craig Armstrong as George, Minal Patel as Big Davey, Cameron Johnson as Mr Braithwaite, Micky Cochrane as Scab, Robin Paley Yorke as Lesley, Christopher Wright as Mr Wilkinson, Michael Lin as the pit supervisor, Jonathan Dryden Taylor as posh dad, Tori McDougall as clipboard woman, Louie Wood as Glaswegian dancer and Steph Asamoah and Anna Rossa as community members.
The young company of ballet dancers and boxers, most of whom are Midlands-based or have local family connections, will feature Willow Adamson, Maddie Seren Ashley, Oliver Back, Aneeka Kaur Bains, Ella-Rose Blackburn Price, Harvey Clarridge, Lily Corkill, Miley Dalton, Matisse Didier, Isabelle Francis, Ethan Galeotti, Rahul Gandabhai, Isla Granville, Uzziah Gray, Orlaith Rae Hunt, Ava Rose Johnson, Ava Mia Komisarczuk, Kyrelle Lammy, Lienna-Jean Langdon, Tahlia Maddox, Lorcan Murphy, Nesisa Mhindu, Hayden Polanco, Sophie Pirie, Gopal Thacker and Mirabelle Varakantam.
Billy Elliot the Musical will by choreographed by Lucy Hind. Musical supervisor and musical director will be George Dyer. The set will be designed by Michael Taylor with costumes designed by Edd Lindley. The creative team also includes lighting designer Ben Cracknell and sound designer Adam Fisher.
Curve's chief executive Chris Stafford and artistic director Nikolai Foster said, "this is by far the most ambitious show we've staged at Curve and there's no better time to present this musical which recognises the value of culture in our society, the importance of expressing your truest self and gives a voice to the courageous working-class communities who are depicted in Lee Hall's astonishing play."
Foster will direct Billy Elliot the Musical which will run at the Leicester theatre from Thursday 7 July until Sunday 14 August.