Stag rises above the ashes
Published: 15 August 2022
Reporter: Sandra Giorgetti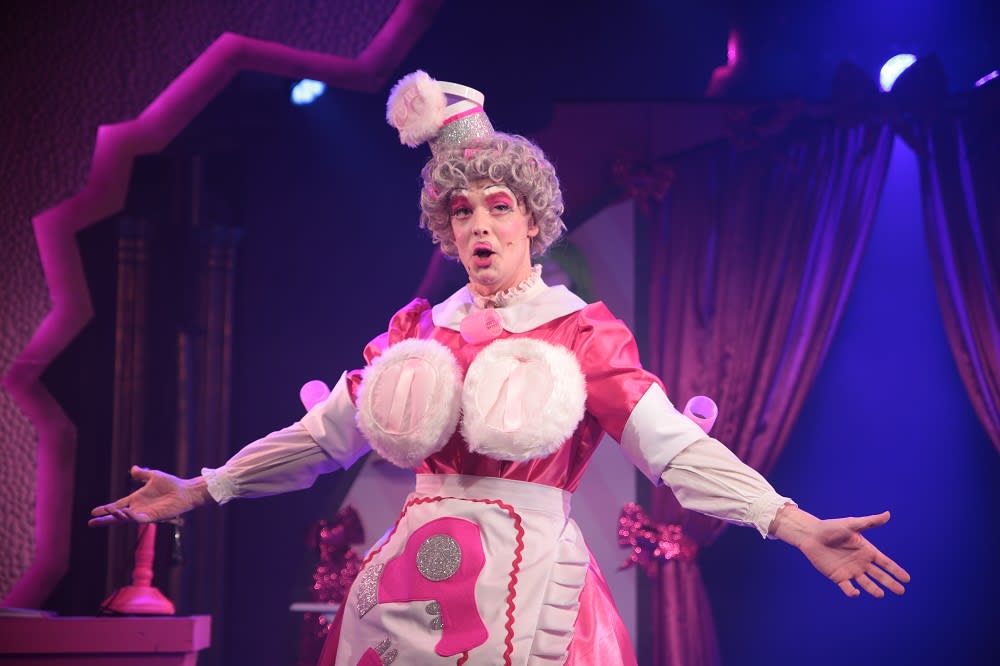 After last week's news that award winning Above The Stag Theatre was to permanently close its Vauxhall home, there is good news for fans of this LGBTQ+ venue.
Firstly, in the short term, the Theatre's hugely popular panto is saved. The team behind the annual sell-out fountain of funny filth have established their own production company.
Through He's Behind You Ltd, writers Jon Bradfield and Martin Hooper, director Andrew Beckett and regular dame Matthew Baldwin with producer Oli Sones, queer adult pantos will continue to be produced in the same vein.
Bradfield and Hooper's ATS panto credits include Dick Whittington - A New Dick In Town!, Pinocchio: No Strings Attached! and Mother Goose Cracks One Out, which all starred Matthew Baldwin.
The writers said, "we never feel prouder than when we get introduced to people as 'the guys that write the Above The Stag pantomime'. We've been lucky to be part of the theatre's story since its earliest incarnation in a room above a pub, and we're among the many people who will miss it. Our thoughts are with anyone losing work, a place to create and entertain, or simply a venue that they loved to visit.
"We have been blessed with a theatre and collaborators who have taken our silliness seriously and thrown everything at the pantos; and thousands of audience members who, in the main, have refrained from throwing anything and who have made our shows a joyous annual ritual to share with friends, colleagues, partners and families. We can't wait to take them on our next adventure with our new company, He's Behind You."
Their inaugural production is yet to be announced and those who don't want to miss out when tickets go on sale should follow the company via social media (Twitter and Instagram @HBYPantos) or join the mailing list.
In the longer term, there is hopeful news from the theatre.
In Tuesday's promised statement from Above The Stag͏, operations director and producer Andy Hill said, "the show is not over yet... Above The Stag is still very much alive and kicking.
"All furniture, fixtures, fittings and equipment are being transferred into storage in readiness for a reopening elsewhere at a later date."
Hill explained that it had not been possible to form "a feasible business plan for the next 5 years" at their Vauxhall home.
Their time there has been financially difficult and, although the landlord of the premises has been understanding, the venue faces an imminent "full back to brick safety inspection and repairs to the arches" by Network Rail. This requires full closure while the space is vacated, stripped back, and worked on, followed by a period of reinstatement.
The theatre has committed funding from benefactors of £2 million over five years to establish itself in a new location subject to finding a suitable space and a workable business plan.
To keep updated, join the theatre mailing list, and in the meantime Andy Hill invites suggestions regarding a suitable new home via e-mail.
Above the Stag is the UK's only exclusively LGBT+ theatre and operates as a charity.