What's on in the Midlands
Published: 19 November 2022
Reporter: Steve Orme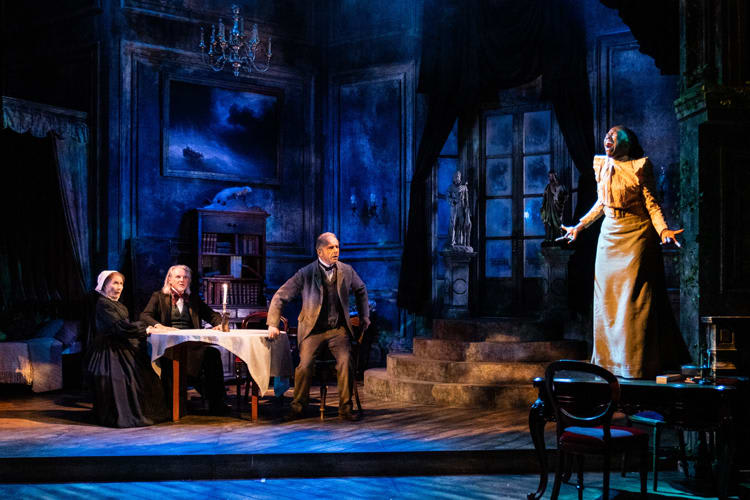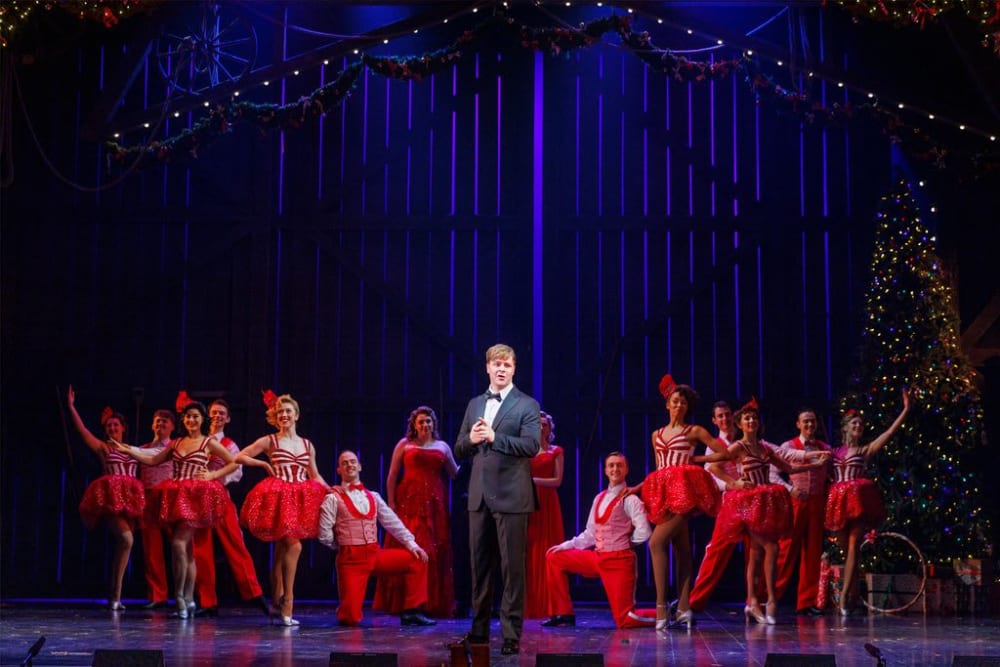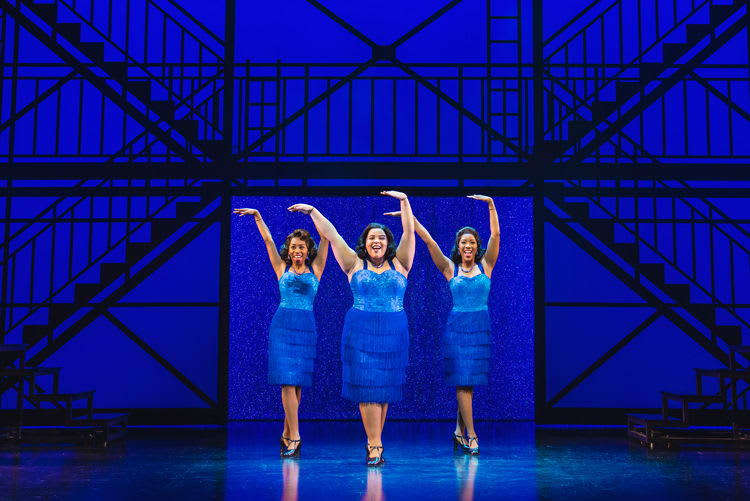 Juliet Mills, Maxwell Cauldfield, Michael Praed, Chipo Kureya and Will Beynon are among the cast of Michael Punter's gothic ghost story Darker Shores at Malvern Theatres from Monday until Saturday.
Jay McGuiness, Lorna Luft, Michael Starke, Dan Burton, Jessica Daley and Monique Young appear in Leicester Curve's production of Irving Berlin's White Christmas the Musical which tours to the Theatre Royal, Nottingham from Tuesday until Saturday while in the Royal Concert Hall Strictly Come Dancing's Aljaž Škorjanec and Janette Manrara promise A Christmas to Remember on Saturday.
A disco inferno should not be a tragedy in Saturday Night Fever which visits the Alexandra Theatre, Birmingham from Tuesday until Saturday.
Nicole Raquel Dennis and Sharlene Hector share the role of Effie White, Natalie Kassanga plays Deena Jones and Paige Peddie is Lorrell Robinson in Dreamgirls, a musical about three young singers in the turbulent 1960s who embark on a "musical rollercoaster ride through a world of fame, fortune and the ruthless realities of show business", at Northampton's Derngate from Tuesday until Saturday while on the Royal stage the venue's Gen Fest draws to a close with Century Theatre's Othello RE:MX on Friday and Wild Onion by Orange Skies Theatre on Saturday, and in the Underground studio there will be a staging of the 200-year-old festive poem The Night Before Christmas for under sevens and their families from Friday until Saturday 31 December.
"Coventry's favourite panto dame" Iain Lauchlan writes and appears in Jack and the Beanstalk at the Belgrade, Coventry from Wednesday until Saturday 7 January 2023.
Choreographer Hofesh Shechter and his company Schechter II present Fabric—Contemporary Dance 2.0 in the Patrick Studio at Birmingham Hippodrome on Thursday and Friday while on the main stage Birmingham Royal Ballet continues to perform Sir Peter Wright's production of Tchaikovsky's The Nutcracker until Saturday 10 December.
Toby Hulse's adaptation of Kenneth Grahame's classic story The Wind in the Willows is the festive production at Derby Theatre from Friday until Saturday 31 December.
Hereford's "biggest family pantomime" Beauty and the Beast which features several Courtyard favourites including Madeline McMahon, Ellis Kerkhoven, Richard Curnow, Kate Denny and Alfie French, written by Lyndsay Maples and directed by Estelle van Warmelo, aims to charm audiences at the Courtyard from Friday until Saturday 7 January 2023.
Sam Rabone plays Nurse Nellie in Snow White and the Seven Dwarfs at Lichfield Garrick from Friday until Sunday 8 January 2023.
Nottingham Playhouse artistic director Adam Penford writes and directs Dick Whittington which runs from Friday until Saturday 14 January 2023.
Writers Maurice Gran and Nick Wilkes aim to reach new heights with the "dwarf-free" Snow White at The Roses Theatre, Tewksbury, Gloucestershire from Saturday until Saturday 31 December.
Mansfield Palace Theatre stages a new version of a classic with The Further Adventures of Peter Pan - The Return of Captain Hook from Saturday until Saturday 31 December.
Joss Arnott Dance reimagines how a "much-loved character would have coped against the Wicked Witch in the deep dark wood and discovers the new personalities they might have met along the way" in Tin Man in the Djanogly Theatre at Lakeside Arts, Nottingham on Sunday.
David Edgar's adaptation of Charles Dickens's A Christmas Carol which features Adrian Edmondson as Scrooge continues in the Royal Shakespeare Theatre, Stratford until Sunday 1 January 2023.
Victoria Lucie plays Princess Rose, Harry Polden is Mervin the Magician, Jake Reynolds takes the role of Prince Vince and Derby actor Sean McKenzie is Nurse Nancy Nightly in Little Wolf Entertainment's production of Sleeping Beauty which continues at Loughborough Town Hall until Monday 2 January 2023.
The regional première of The Wizard of Oz which features additional songs by Andrew Lloyd Webber and Tim Rice as well as Harold Arlen and E Y Harburg's songs from the original film follows the yellow brick road to Curve, Leicester until Sunday 8 January 2023.
The final show in Newcastle-under-Lyme's New Vic Theatre's 60th anniversary year, Theresa Heskins's adaptation of Lewis Carroll's Alice in Wonderland, continues until Saturday 28 January 2023.