13 Tongues / Dust
Choreography Cheng Tsung-lung, Lin Hwai-min, music Lim Giong, Dmitri Shostakovich
Cloud Gate Theatre of Taiwan
Sadler's Wells
–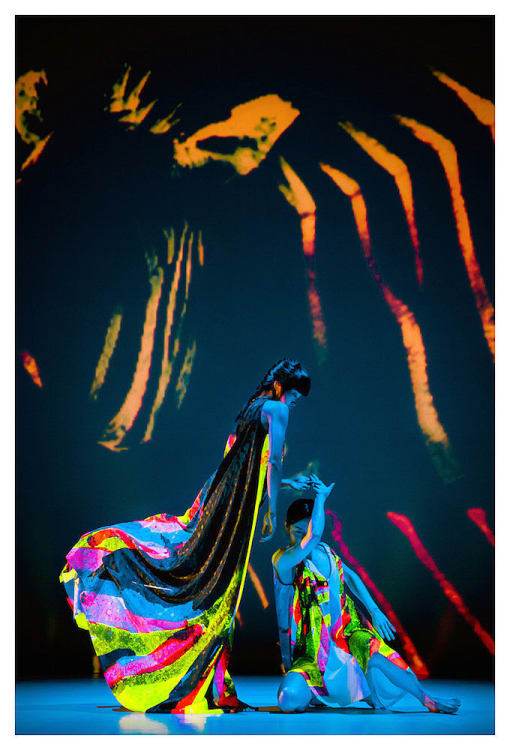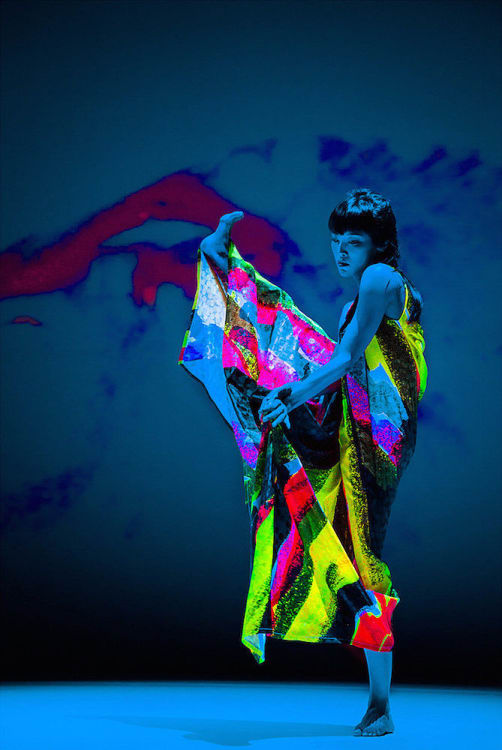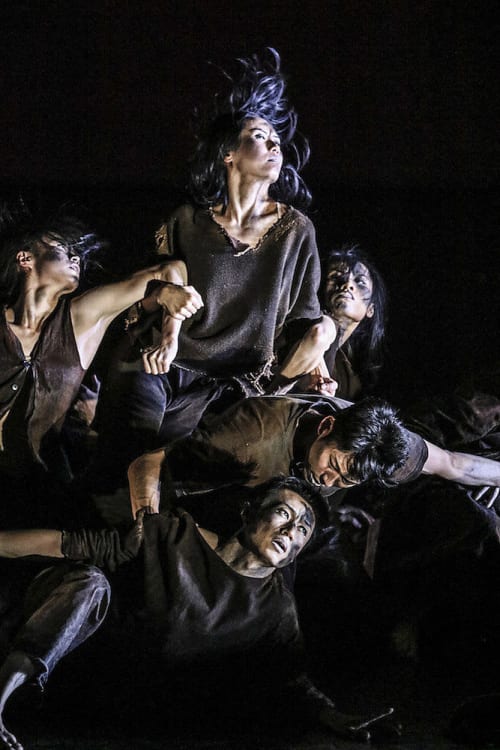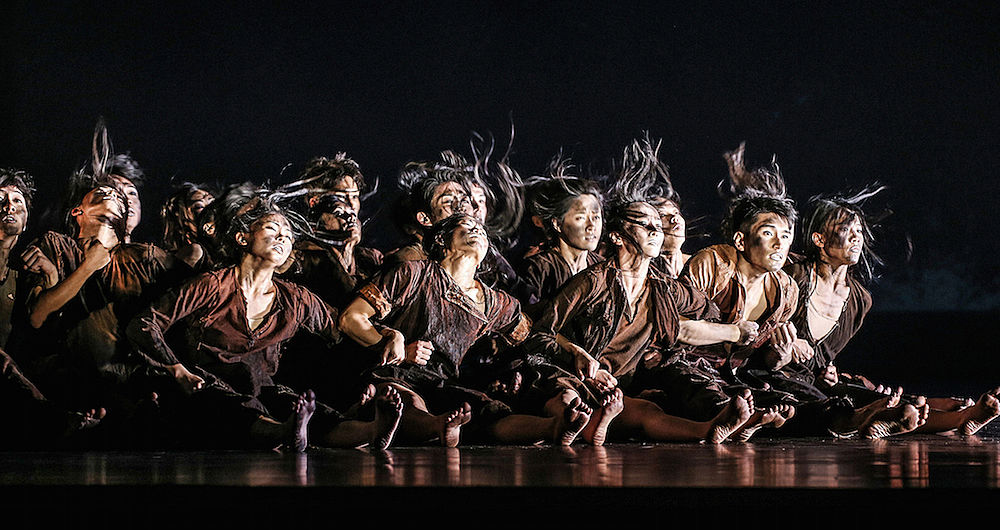 British Theatre Guide has reviewed five of artistic director and founder of Cloud Gate Lin Hwai-min's creations at Sadler's Wells; now it is time to say goodbye to him as he hands over the artistic directorship to Cheng Tsung-lung (his Beckoning and The Wall also seen here in 2016).
Cheng Tsung-lung's sixty-minute 13 Tongues (2016) and Lin Hwai-min's twenty-minute Dust (2014) are yin and yang, as different as, say, paintings by Howard Hodgkin and Goya, yet the dance language is from a similar martial arts inflected core.
13 Tongues is a picaresque tale, as longwinded, I imagine, as the eponymous storyteller. Folk songs are sung—teasing narrative songs of local heroes and ancient gods perhaps—white text is scrolled on the black backcloth—I so wish I could read the words—and Taoist rites evoked.
I need the programme notes: 'Thirteen Tongues' was a 1960s street artist, who played multiple roles depicting life in Bangka, "the oldest district in Taipei city, rich with temples, religious rites, and festive parades", his tales Cheng Tsung-lung's heard at his mother's knee.
A cacophony of sound, shouts (are they heckles?) and bells, people scuttle, lope, stand and stare, crawl, shake, shudder, clap, sit and doze, fight—have a breakdown... Is this a market waking up? There's "Japanese nakashi tunes" and Lin Hwai-min's electronica in the mix, too. And silences. Groups move like shoals of fish until a solo dancer breaks free.
Molten moves, a flowing lava, an unstoppable life force, a powerful dynamic: the din of street life represented by only eleven dancers dressed in baggy black is wonderful for the first half hour, then eyelids start to droop. I imagine taking part is more exciting than watching—I'd love to join in.
Ethan Wang's video projection of a beautiful Koi carp swimming serenely in and out of vision and Shen Po-hung's lighting design bring a painterly abstract quality to the bustling village life. It is this vibrant spilling of colour on the frames that brings Hodgkin to mind.
Under fluorescent lights, multi-coloured robes (Lin Bing-hoa) are pulled over the functional black, and 13 Tongues suddenly takes on a psychedelic neon quality. I'm taken back to Fillmore West and California dreaming. "Lines between spheres of deities, spirits and human beings are dissolved"—it fits with the sixties vibe…
Lin Hwai-min's Dust uses Dmitri Shostakovich's String Quartet No 8 in C minor, which he composed in theory to commemorate the destruction of Dresden for his Soviet masters, yet he said it was a requiem for himself. He planned to kill himself when he finished it. Shostakovich visited Dresden in 1960 (is that the link between the two pieces, both looking back to the sixties?) and wrote the intense String Quartet in three days.
Quotes from his own works abound, and do I hear one from Stravinsky's Rite of Spring? It is a memorable work profound and personal for both composer and choreographer: its sadness inspired Lin Hwai-min to create his own requiem for this century already mired in horrific hostilities. Goya is mentioned in the programme and his work is not hard to see, but Picasso's Guernica and Kathe Kollwitz also rise from the stage pictures.
Blackened, bedraggled, weary, shell-shocked people emerge from hell, ghouls from a world gone wrong. Hands held in a dance of death, twenty dancers snake across the stage, lie down, a blanket of dead souls, cluster in Auschwitz corpse mounds. The horror, the horror...
Palpitations, fits, and catatonic states, poor tired humanity more dead than alive against an Ansel Kiefer-ish backcloth (video projection Ethan Wang) of mud and blood, resurrected ghosts of former selves, dust blown by the winds of war.
Cloud Gate Dance Theatre won the Stef Stefanou Award for Outstanding Company last year, but tonight's bill is an uneasy mix.
Reviewer: Vera Liber