A Monster Calls
Patrick Ness
Old Vic in association with Bristol Old Vic
Old Vic Theatre
–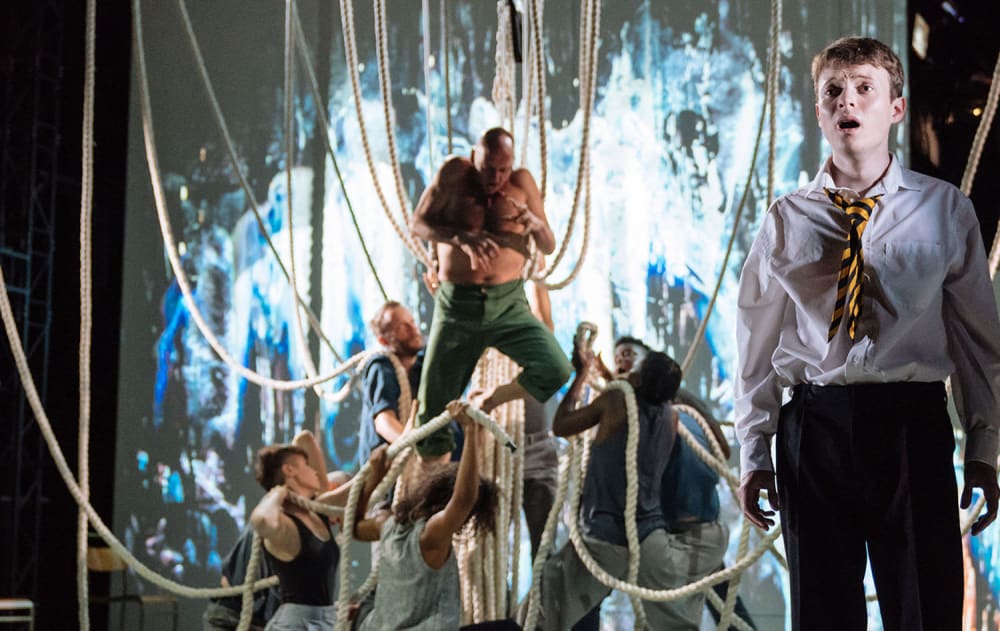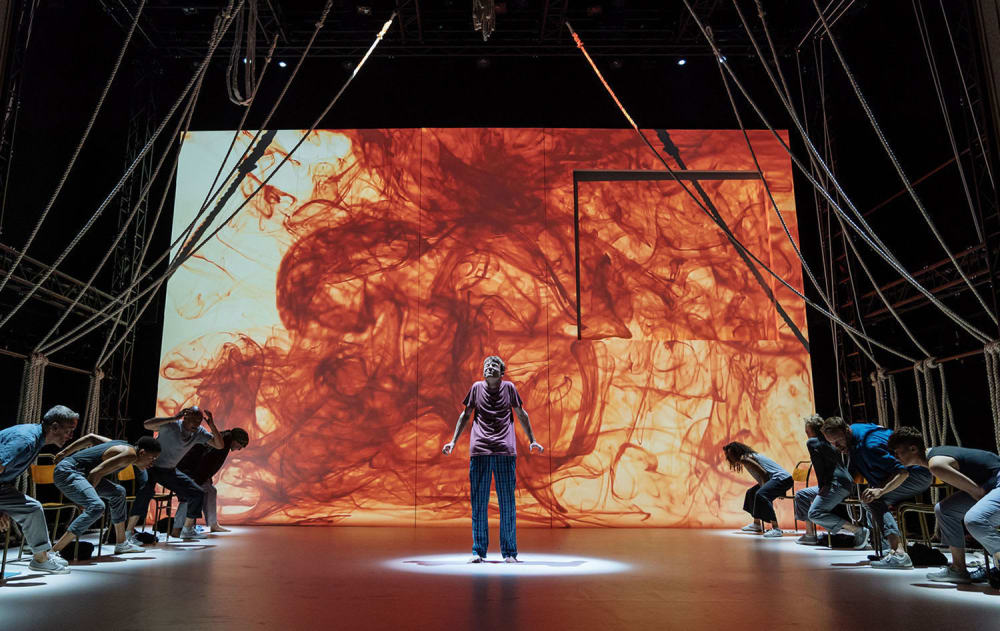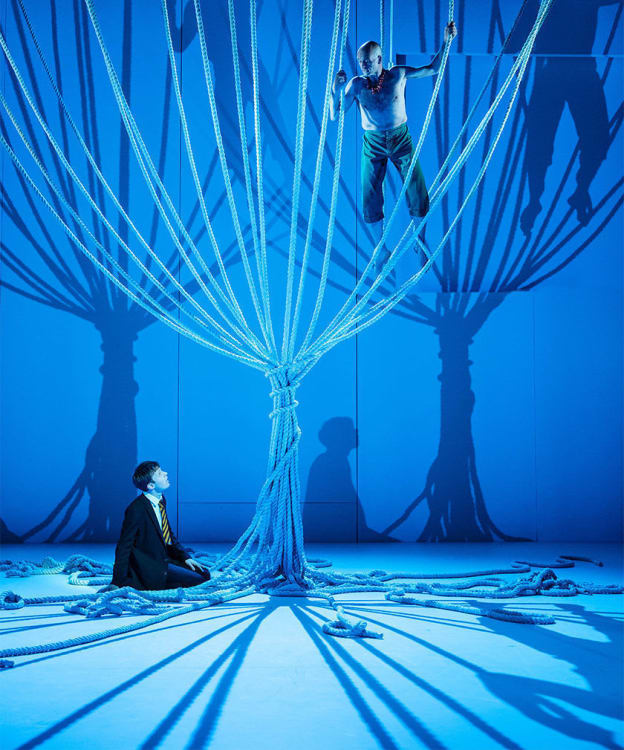 Sally Cookson has a penchant for spare stage adaptations of novels, most notably a startling reinterpretation of Jane Eyre.
A Monster Calls has been adapted from the novel by Patrick Ness, which was also made into a feature film. The script of this production script has been devised by the company and inspired by an idea from Siobhan Dowd.
While the setting is modern and the underlying theme is somewhat different, there are similarities between this story and Charlotte Brontë's classic but a far closer comparator is Simon Stephens's stage adaptation of The Curious Incident of the Dog in the Night-Time.
Theatregoers who like their settings fleshed out will rebel against what looks like a stark rehearsal space with actors wearing leisure garb, sitting watching their peers in action. The most striking feature of Michael Vale's set design is a swathe of long ropes, which can inventively turn actors into gymnasts or themselves into anything from a yew tree to a car's steering wheel.
Sally Cookson's methodology is to tell simple stories using vivid physical acting techniques, minimal props and, on this occasion a filmic soundtrack composed by Benji Bower, which can be quite addictive and tends to combine minimalism with electronica.
The simplistic morality tale that they accompany and illuminate seems primarily directed towards youngsters around the age of the protagonist Matthew Tennyson's 13-year-old Conor O'Malley.
Life is tough for the youngster. His parents have divorced and he lives with his mother, while dad has a new family in New York. To make matters worse, Selina Cadell's Granny is an irritating know-it-all, while his innate weakness and reluctance to fight back have made Conor a natural target for school bullies.
To make things much worse, although he is in denial, Mum played by Marianne Oldham is undergoing cancer therapy and, one fears, may not be recovering as well as she pretends.
On a surface level, this is therefore a heartrending play about the impact that his mother's cancer has on a sensitive child. However, it is given another dimension by a series of dreams or visions that take place nightly at exactly seven minutes past midnight.
These feature the monstrous yew tree from the back garden, embodied by a fearsome Stuart Goodwin. With the help of some computer-generated images and loud music, he initially terrorises the youngster before relaying three fairy tales that are clearly intended to give their recipient a much-needed backbone and an opportunity to survive the vicissitudes of his life by facing up to reality.
It almost goes without saying that any Sally Cookson production will be a visual and aural delight, making spectators think again about what is possible in the realm of stripped-down storytelling.
A Monster Calls does not necessarily have the strongest of plots but it is deeply moving and consistently plucks at the heartstrings throughout a 2 hour 20 minute running time.
Reviewer: Philip Fisher