A Taste of Honey
Shelagh Delaney
National Theatre
Lyttelton Theatre, National Theatre
–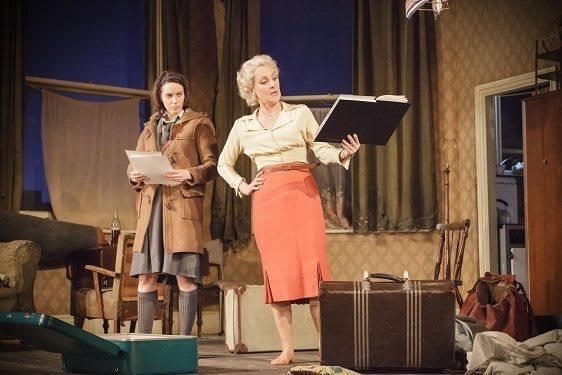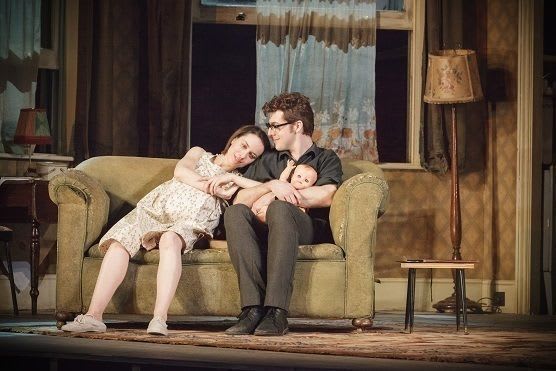 February has become a tribute month for Joan Littlewood and Theatre Workshop, as this magnificently acted revival of Shelagh Delaney's kitchen sink drama follows hard on the heels of Oh What a Lovely War.

A Taste of Honey is hardly a barrel of laughs but, despite the grimmest subject matter, somehow leaves the viewer filled with hope at the end of 2¾ hours that can seem unremittingly depressing at times.
Kate O'Flynn won awards last year for her work on the same stage in Port and gives an even better performance here as Jo, another spirited, young northern lass facing more of life's vicissitudes than anyone should have to.
Her home would be condemned today, the shabby beiges indoors almost reeking as much as the slaughterhouse and river beyond, that offer as little cheer as the gasworks in the distance.
One might suggest that while Hildegard Bechtler's set is elaborate and makes great use of the Lyttelton revolve, there is an irony in the lavish spend that must have gone into creating an archetypal example of slum housing.
At the start, she moves into the Salford flat (probably roughly where The Lowry now stands) with her slatternly mother Helen. Very few actresses could live with Miss O'Flynn at the moment but Lesley Sharp is a joy as a literally hopeless and careless woman of a certain age, who is more interested in sex and money than the child that she bore following an adulterous fling.
The interchanges between Helen and Jo are in equal parts fiery and amusing and it doesn't take long for viewers to see that the daughter is a slightly more refined chip off the old block.
A very brief engagement with a black sailor, Eric Kofi Abrefa playing Jimmie, leads Jo to prospective shame and iniquity, as the late 1950s wasn't the time to have a baby out of wedlock, let alone a black one.
After the interval, teenaged Jo strikes lucky. Not only has Helen disappeared with toy boy husband Peter, Dean Lennox Kelly giving a delicious comic cameo in a scene of hilarious drunkenness. To replace her, Harry Hepple as caring, gay Geoffrey arrives to take on a multiple role as surrogate father / mother / sister.
He cleans up the tip of a flat and offers the first real, if platonic, love that the stoical mother-to-be has known in her life.
Shelagh Delaney, who was only 19 when she wrote the play, gives A Taste of Honey the feel of autobiographical authenticity, making audience members grateful that they have not been destined to endure the kind of desperate lives, which can only be redeemed by alcohol or, for those lucky few, love.
Bijan Sheibani injects lightness with jazz and dance between scenes in a lovely production that makes the most of two brilliant performances from the female leads, who must both be in line for prize shortlists come the end of the year.
Reviewer: Philip Fisher