All But Gone
Matthew Trevannion
The Other Room
The Other Room at Porters
–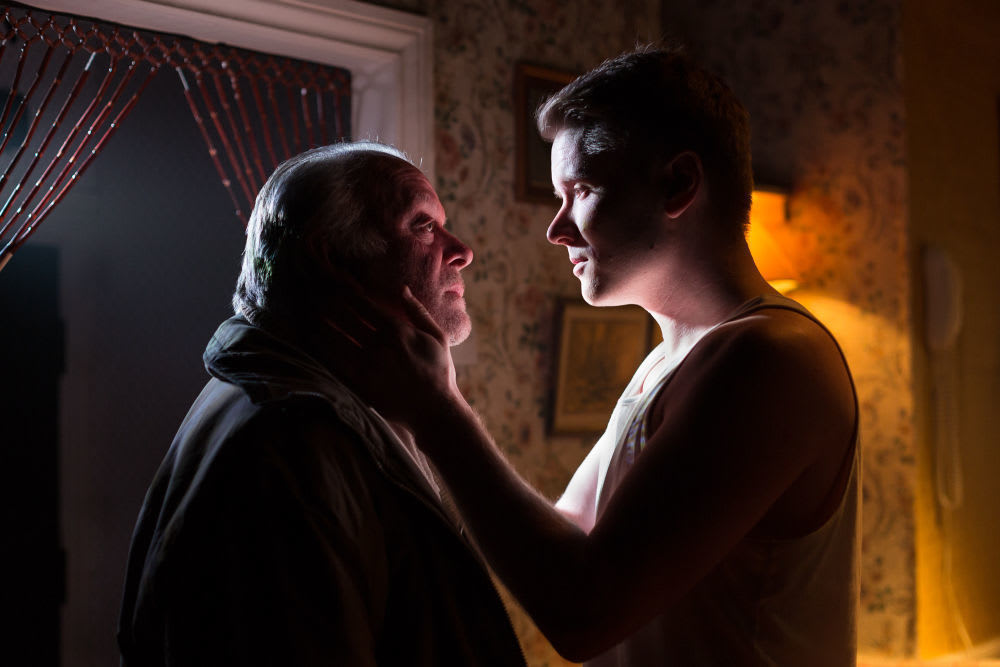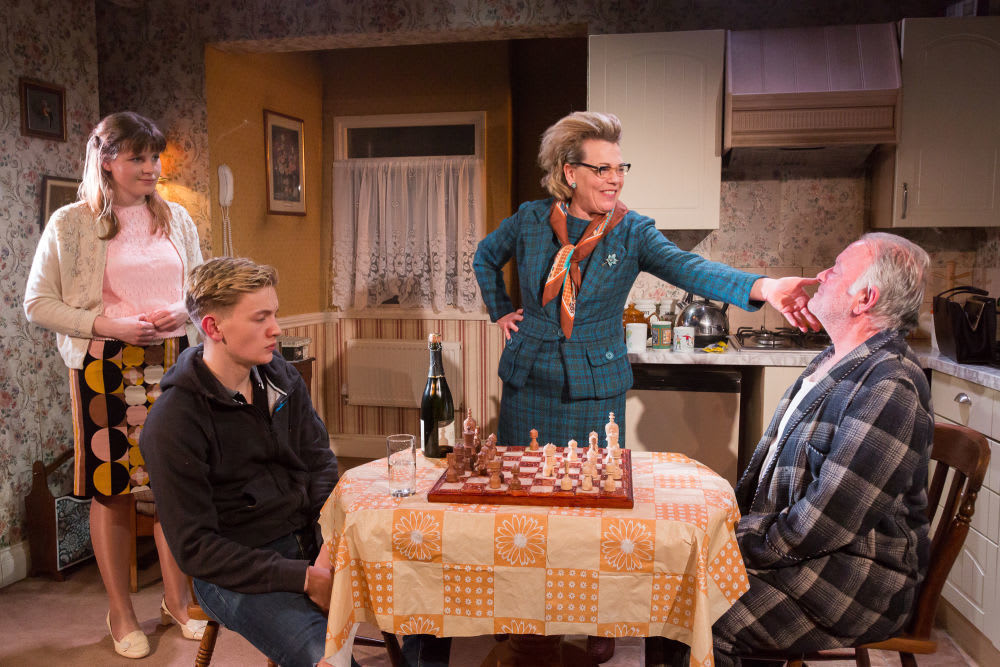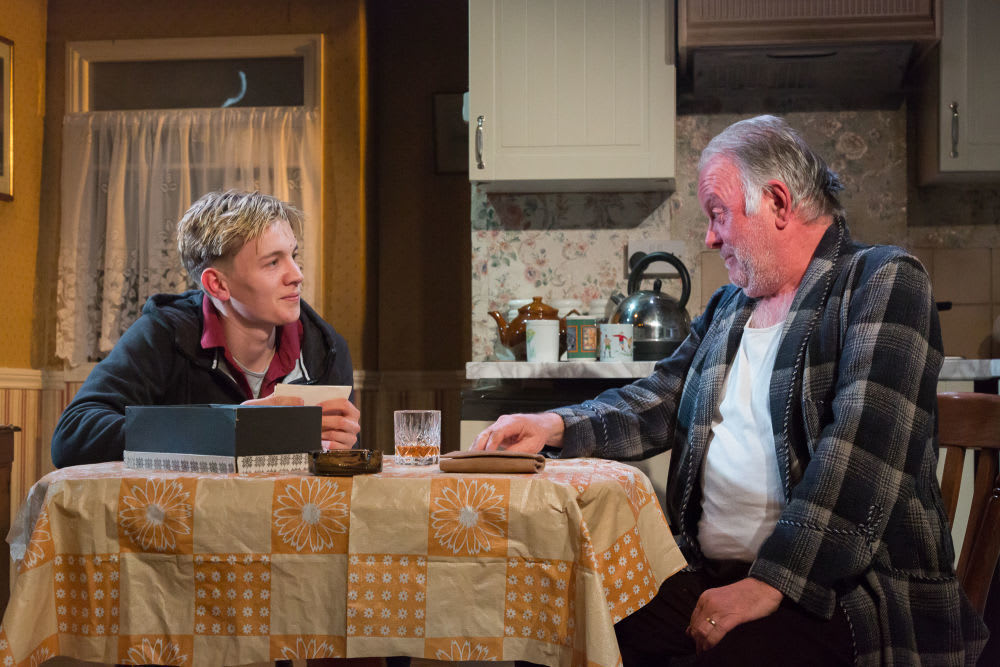 The current season at The Other Room is themed LoveSick; and following on from Caryl Churchill's scientific dissection of paternal love in A Number, Matthew Trevannion gives us something equally complex in All But Gone.
The first play to be directed by Dan Jones under his tenure as the company's artistic director, it starts out as one of those "chav breaks into an old person's house and learns valuable lessons" plays, but takes us into unexpected territory.
Owen, played by Welsh TV veteran Wyn Bowen Harries, is the senior citizen concerned, who surprises young intruder Kai, played with convincing spikiness by Callum Hymers (in only his second professional role) with a rifle, when he climbs in through the window of his home in a small town in the Gwent Valleys.
In very short order, though, the author throws us a curveball as another young man appears, in his underwear, and recites some well-wrought verse. It quickly become clear that the action of All But Gone takes place in two time periods, with Owen, who is steadily succumbing to dementia, having difficulty separating them in his mind.
Thus, we discover that the home in which he is living was not the one in which he was brought up, and that his relationship with the family with which he spent much of his youth was far from straightforward.
Nicola Reynolds is Olwyn, the stern but warm-hearted Welsh mam, who treats Owen almost like her own son, with Elin Philips as her sensitive daughter, Bev, whose feelings for him are not quite sisterly. Owen's most important relationship, however, is with Daniel Graham's troubled Howell, who turns out to be the pivotal character here.
As so often in this venue, the set tells much of the story, Carl Davies's design combining a kitchen and living-room, its cosy familiarity not quite preparing us for what is a tale of betrayal, abandonment and forbidden passions.
Trevannion's dialogue is full of humour and compassion, and his plotting constantly surprising, with past and present often presented simultaneously, in a manner reflecting Owen's growing confusion; there is a poetic false ending, though, which is somewhat dislocatory.
Director Jones presides over a strong set of performances, with Harries especially affecting as a deteriorating man wracked with life-long regrets, and Graham displaying impressive power and restraint as the angry, conflicted, self-flagellating Howell.
The emotionally fraught atmosphere is enhanced by Joe Fletcher's lighting design which subtly reflects the ever-changing moods, as does Tic Ashfield's soundscape (although the venue's location in a busy pub next to an equally busy main road meant that much of the detail was lost). It's also worth mentioning the women's costumes, which immediately transport us back to a less enlightened age.
As is his previous works, Bruised and Leviathan, Trevannion displays great skill and empathy in his portraits of small-town lives disrupted by big emotions. This is a beautifully realised production of an unashamedly poignant play.
Reviewer: Othniel Smith