Alston At Home
Choreography Richard Alston and Martin Lawrance
Richard Alston Dance Company
The Place
–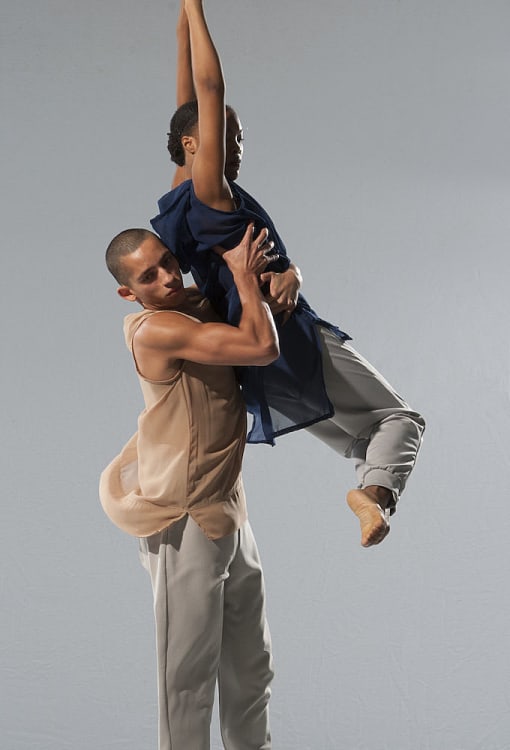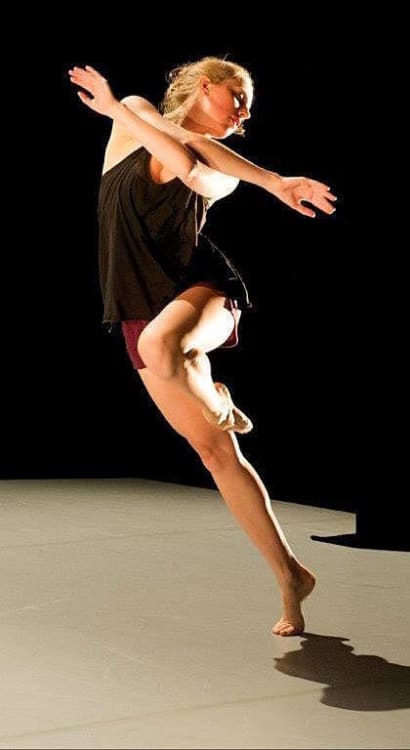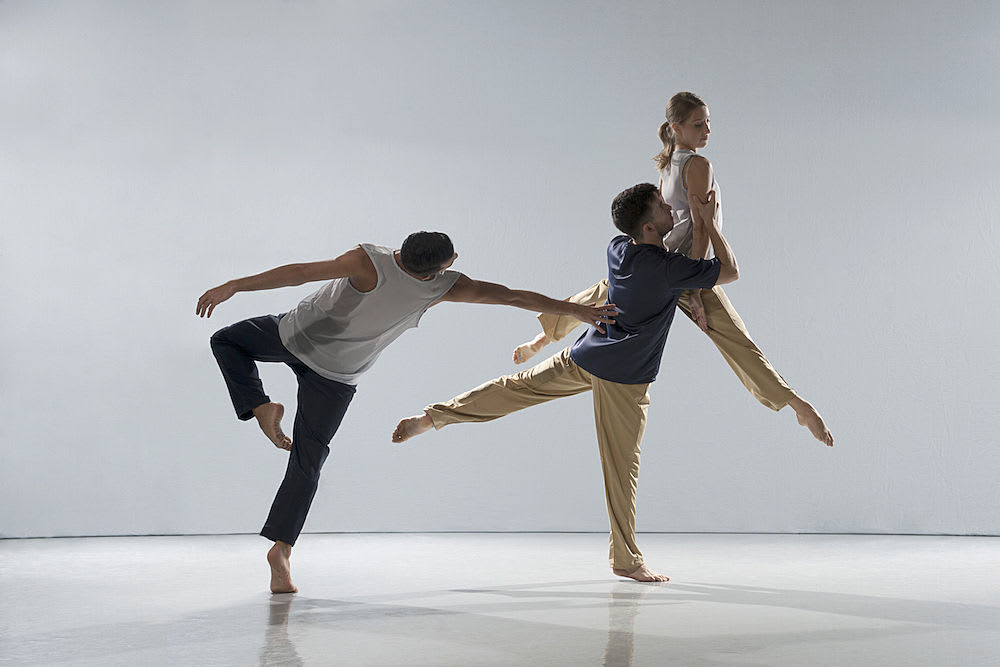 A farewell ten-venue tour, which started in September, returns home to the place where Sir Richard Alston's career started fifty years ago in 1969 as one of the first cohort of students at the newly created London School of Contemporary Dance at The Place. This is the end of Richard Alston Dance Company (RADC formed in 1994), a consequence of a myopic withdrawal of funds by the Arts Council—such are the times… Alston will go freelance after RADC's one last outing (Final Edition) at Sadler's Wells 7 and 8 March 2020.
Comfortably At Home, he makes a short speech to an audience filled with what I guess to be present day students and fans—tickets were like gold dust. He tells us that everything is connected, as if we didn't know that, but maybe the cheering youngsters need to be reminded. He remembers making a dash to France to see Merce Cunningham in 1970 with his friend Siobhan Davies and how it changed their lives.
This is the main connection tonight—Cunningham. Modern, experimental, he says, but I always think of Alston as musically responsive, not a John Cage chance man. Alston made his first piece in 1970, which is presented tonight as one of several extracts from five of his works, with the final word to his former student and now colleague Martin Lawrance, Detour, a legacy of sorts.
Sandwiched in the middle are two interacting / intersecting solos from Night of 100 Solos: A Centennial Event from last April at the Barbican, in which twenty-five dancers took part. Elly Braund and Siobhan Davies reprise their solos for the first time since then, and they are remarkable, Braund young and fiery, a stick thin Davies the elder stateswoman. To a splurge of industrial sound they move and pose as if testing their bodies in space, plucking ideas from the air.
My goodness, does Davies channel and bring Cunningham to life… Just a few days before, I'd seen the Nam June Paik exhibition at Tate Modern, where there was video film of Cunningham in action. Paik was part of the seventies John Cage, Laurie Anderson, David Bowie, Charlotte Moorman and Fluxus, that experimental, mischievously innovative crowd.
Hard now to connect Alston to that lot, but he was to some degree, though his later graceful, classical, musically alert creations have obscured that fact. Good to be reminded of his beginnings in this valediction of sorts.
Solo and Duet from Nowhere Slowly (1970) opens on a purple landscape. Panpipes play and I think of ancient Greece, Mount Olympus and simple shepherd lads. Simple, yet complex (isn't that life?)—Monique Jonas (amazing), Jennifer Hayes and Nahum McLean... I think back to those that have been with him and gone to newer pastures. How many has he educated and encouraged…
Blue Schubert Fragments (part of Combines from 1972) for seven individual dancers—Alston's signature arms carving the space to the adagio from Death and the Maiden—is still under Cunningham's spell, a devout work.
Bari (2019), a new work for ten graduating students from his alma mater LCDS, lightens the mood. Full of joyful release with its folk mix that recalls his 2004 Gypsy Mixture. One feels their awe and nerves and desire to excel.
Isthmus (2012), which Alston considers his best work, fast and fleet, to Jo Kondo's Stockhausian electronic plinks and plonks, still retains Cunninghamesque automata elements, though again the arms are distinctly Alston.
After the interval, and after the Cunningham Centennial solos, comes his 1998 Red Run—for which I have the most copious notes, as well I might, for this has had a record of eighty performances across the world. To more industrial music—from Heiner Goebbels—Alston says it's a "piece about travelling across a hostile terrain".
It's pacey, racy, Manhattan jazzy, with an urgent anxious underlying narrative. Six dancers in solos, duets, trios and sextet, and excellent contact work, in varying permutations have me thinking "Plato's Symposium". Alston has that effect. Anguished, cellular, avant-garde and retro. I've never thought of him as a Cunningham acolyte. Davies yes, him no—just shows how little one knows.
And so to Lawrence's 2018 Detour, named so because he changed his mind whilst creating it… to trembling otherworldly percussive music by Akira Miyoshi and Michael Gordon from the Timber Remixed album. The seven dancers deliver at breakneck scribbling speed, to 'spill sticks' shard floor lighting by Zeynep Kepekli, interactive, splintering interjections, crescendo and spin, their movements saturating the music and the space.
All things must pass, must be culled to make way for the new: Alston has been gracious in his acceptance of the way of the world. Now he is looking forward, but how to preserve memories, bottle the evanescent?
Reviewer: Vera Liber