Night of 100 Solos: A Centennial Event
Merce Cunningham Trust
Barbican Theatre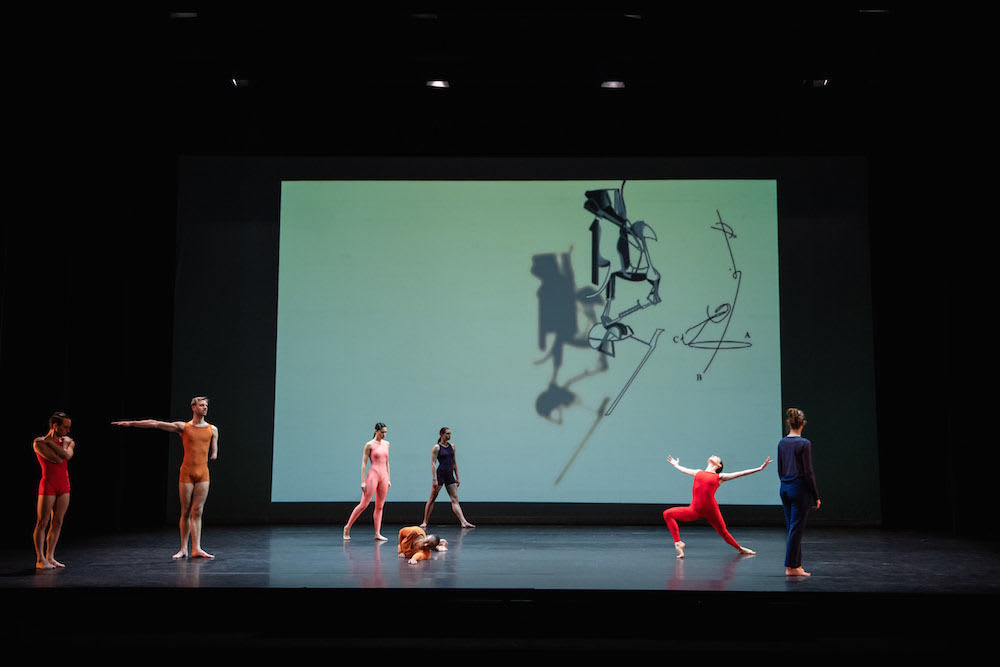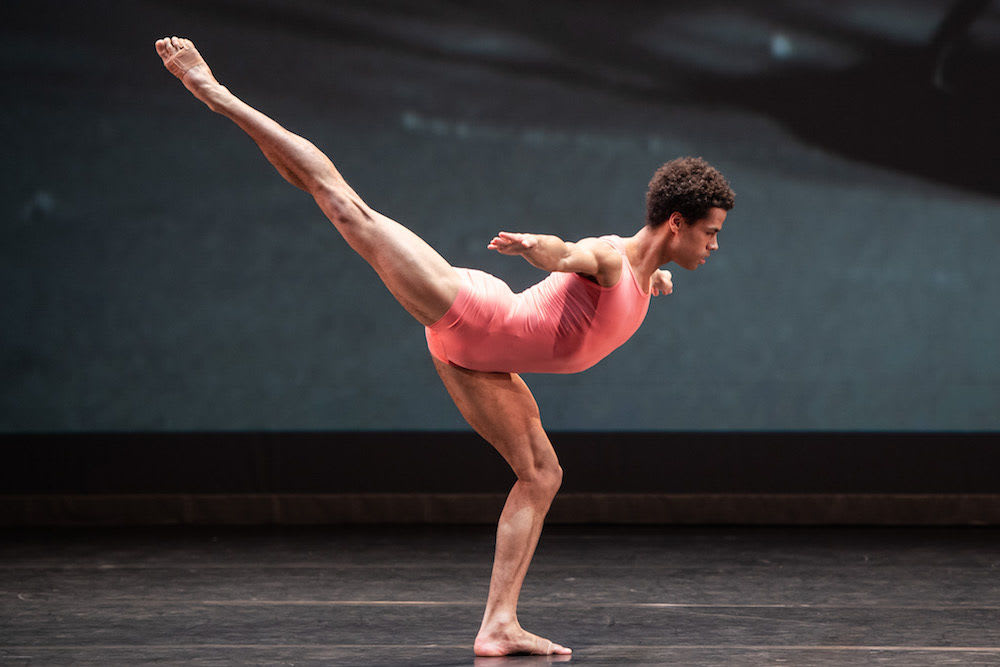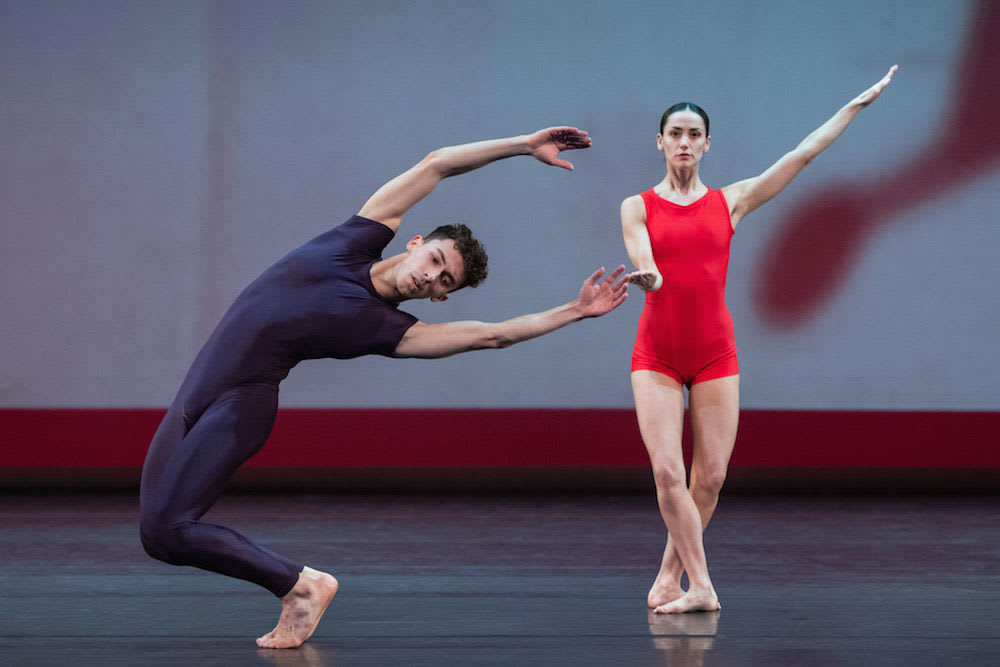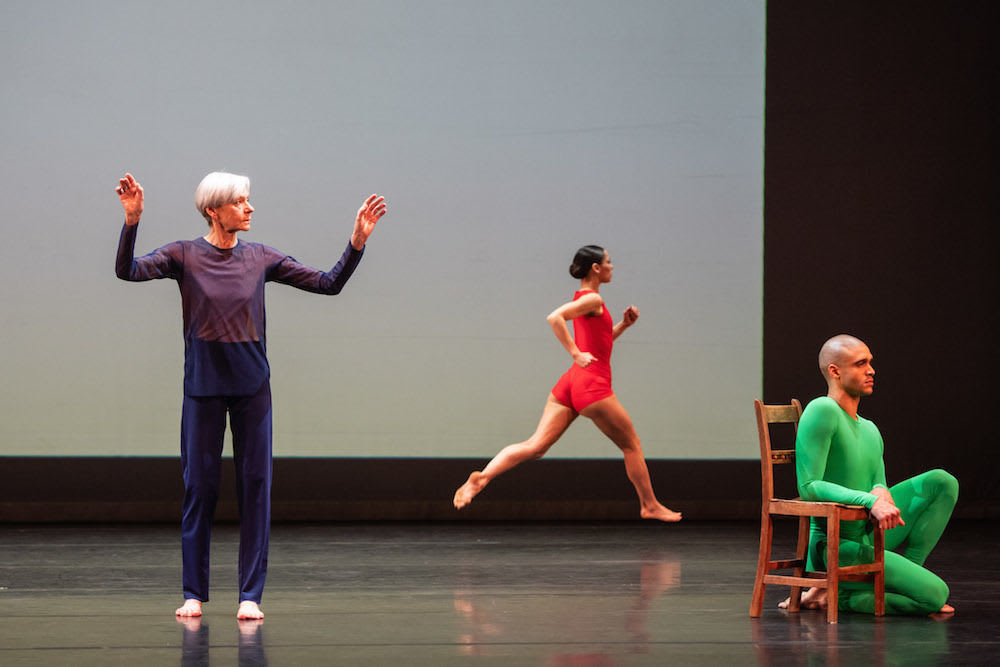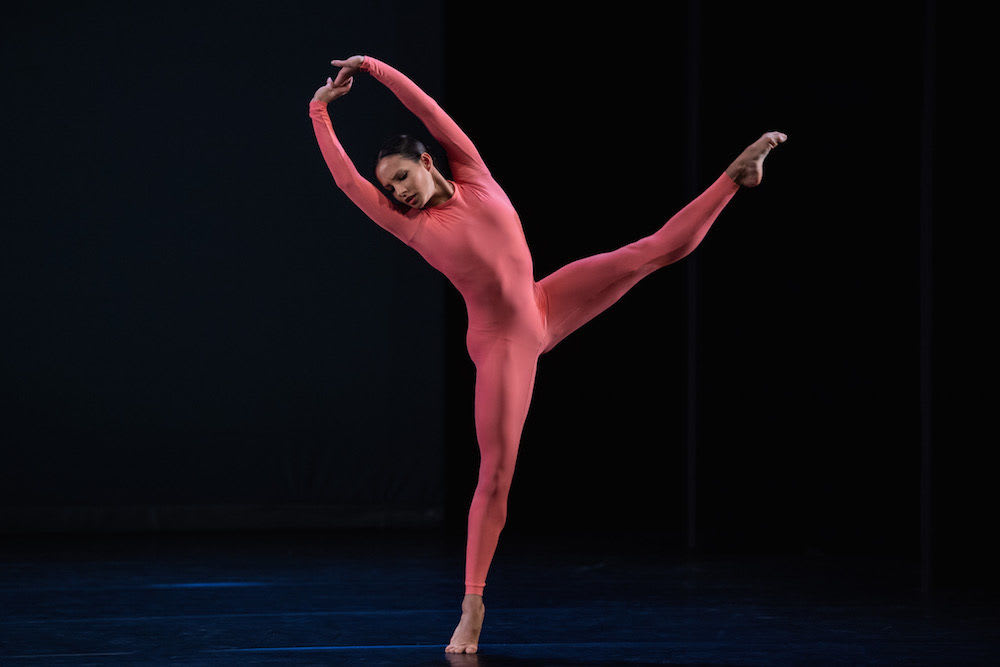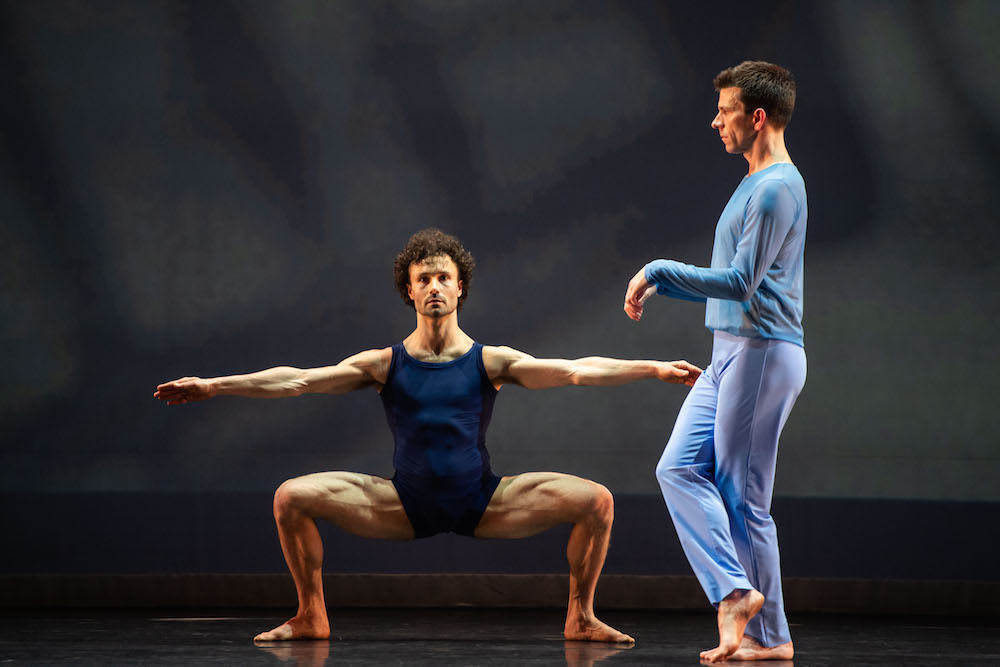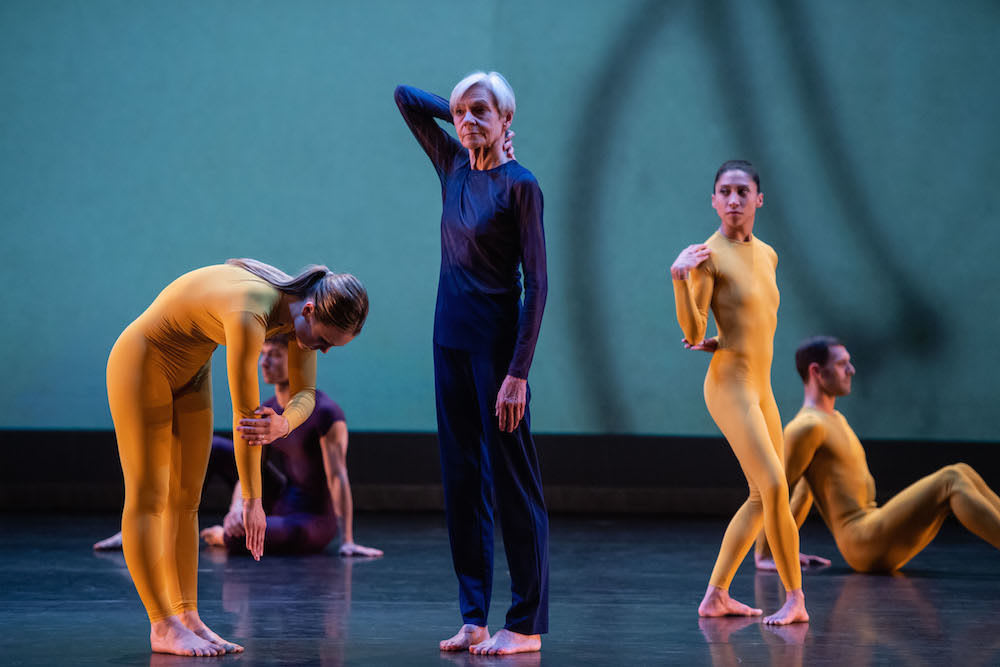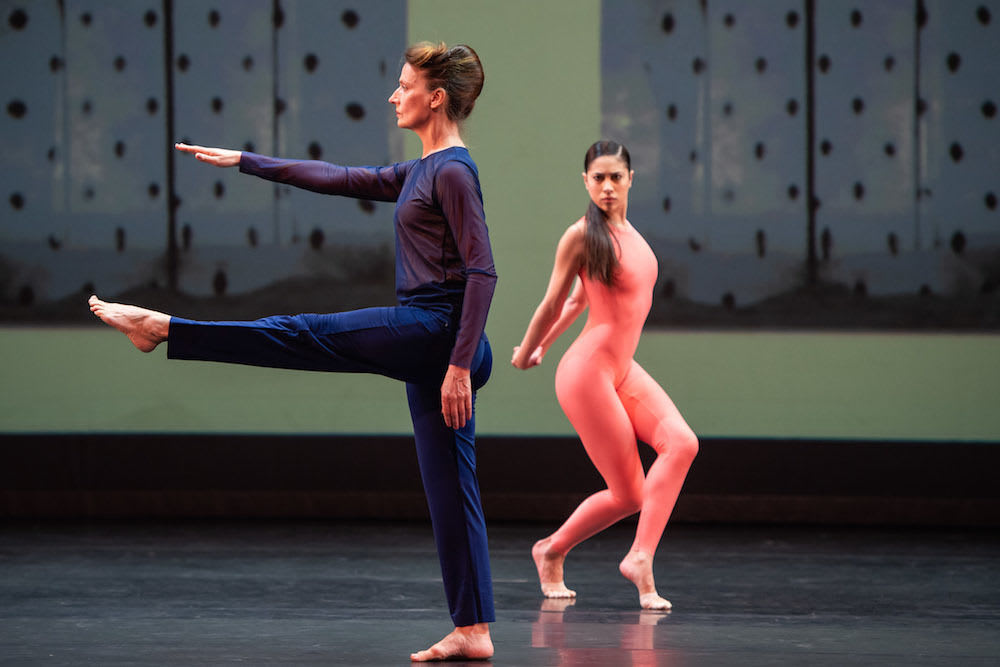 An 'Event', a global happening to celebrate Merce Cunningham's centenary (1919-2009) is indeed an event. In his lifetime, Cunningham presented many such 'Events' in many different spaces, in galleries, gymnasiums, outdoors, with collaborators including partner John Cage, David Tudor, Jasper Johns and Robert Rauschenberg.
This one-off, sold-out, ninety-minute event at the Barbican in London is being replicated in New York and Los Angeles at more or less the same time, "tailor-made" for each. All three are being streamed live, too. So, it's a biggie, the audience a reverent one, but I wish it weren't as, to my eyes, there is much mischievous humour in the multiple, competing solos. I can't stop smiling.
"Presented without intermission, Events consist of excerpts of dances from the repertory… arranged for the particular performance and place, with the possibility of several separate activities happening at the same time." Merce Cunningham.
This is what we have tonight: a compilation of extracts from as early as 1953 to 2009, many commissioned by the Barbican for its past Bite seasons, and some seen in Rambert programmes not so long ago. Twenty-five dancers, of varying age (some seniors), size and training, paying homage in complex groupings, walking on and off as if at random—of course, chance always played a big part in Cunningham's compositions.
It is worth indicating the calibre of the dancers included in this special event: Luke Ahmet, Harry Alexander, Elly Braund, Siobhan Davies, Inés Depauw, Daphne Fernberger, Jonathan Goddard, Asha Gracia, Thomasin Gülgeç, Francesca Hayward, Hannah Kidd, Catherine LeGrand, Sophie Martin, Estela Merlos, Mbulelo Ndabeni, Michael Nunn, Rowan Parker, Elsa Raymond, Joseph Sissens, Beatriz Stix-Brunell, Toke Strandby, Asha Thomas, Billy Trevitt, Luc Verbitzky and Benjamin Warbis.
Many names recognisable from Rambert, Michael Clark Company, Candoco and Richard Alston Dance Companies, the original BalletBoyz Nunn and Trevitt and I'm pleased to see some from the Royal Ballet, who are outstanding, Sissens (lovely arched feet) and Hayward especially, and more.
In brightly coloured costumes (Reid Bartelme and Harriet Jung), leotards of varying cut, they could be Jasper Johns paintbrushes as they come and go. I think of Patrick Heron's 1956 Azalea Garden. And a convocation of birds, the 'Quentin Blake' creatures Cunningham used to draw, insects, pond life and rabbits, or is that a squirrel or a frog catching flies that Trevitt is impersonating? Trevitt also comes on clanking in tin cans over his boy blue outfit, a Morris Dancer?
From a flurry of comings and goings, a collage emerges and merges against a backcloth of Marcel Duchamp's witty Readymades images and Shadows cast by readymades by Richard Hamilton. Bodies are repositioned on the stage, some carried in pose like a Sphinx, some whirligigs, some investigating movement as if for the first time.
Cunningham also famously said that, "you have to love dancing to stick to it. It gives you nothing back, no manuscripts to store away, no paintings to show on walls and maybe hang in museums, no poems to be printed and sold, nothing but that single fleeting moment when you feel alive."
Yet here it is, his traces and shadows, his legacy intact, giving something back. All the above dancers must love it to commit so intently, their bodies mechanical machines, their faces unreadable, "draft pistons" in his post avant-garde scheme of things. He loved technology, coming to DanceForms computer software in his 70s. Concentration is intense—Cunningham's pieces were never created with the music. That was written separately and amazingly it fitted… as if by chance.
Dance and art indivisible, each drawing attention to the other: neo-dadaism it has been called. A dancer in arabesque reflects a watering can Readymade, corkscrew turns rather obviously a wine corkscrew, but it's also abstract expressionism, the body taking a line for a walk, kinetic art, mobiles and stabiles, marionettes moving with apparent spontaneity, an assemblage of dancing Readymades.
The final arranged tableaux of dancers, components of this mysterious medley, contemporary dance still indebted to classical—Cunningham does seem to like a long-held deep plié, port de bras, and plain and simple walking—are striking 'Antony Gormley' studies.
Electroacoustic music, devised especially for tonight, played live by a band of five, Mira Benjamin, John Lely, Anton Lukoszevieze, Christian Marclay and Christian Wolff, gets a special outburst of applause at the end. I wonder if the creaking door sounds refer to creaking joints—but I jest. The dancers smile, at last, at the long, well-deserved ovation.
"Led artistically by former company members, including Daniel Squire in London, the evening features anthologies of solos spanning Cunningham's deeply influential, 70-year career." An anthology is what it is. "Each Event is unique to allow not so much an evening of dances, as the experience of dance." Merce Cunningham.
Reviewer: Vera Liber