Arcadia / Le Baiser de la fée / 'Still Life' at the Penguin Café
Choreography Ruth Brill, Michael Corder, David Bintley, music John Harle, Igor Stravinsky, Simon Jeffes
Birmingham Royal Ballet
Sadler's Wells
–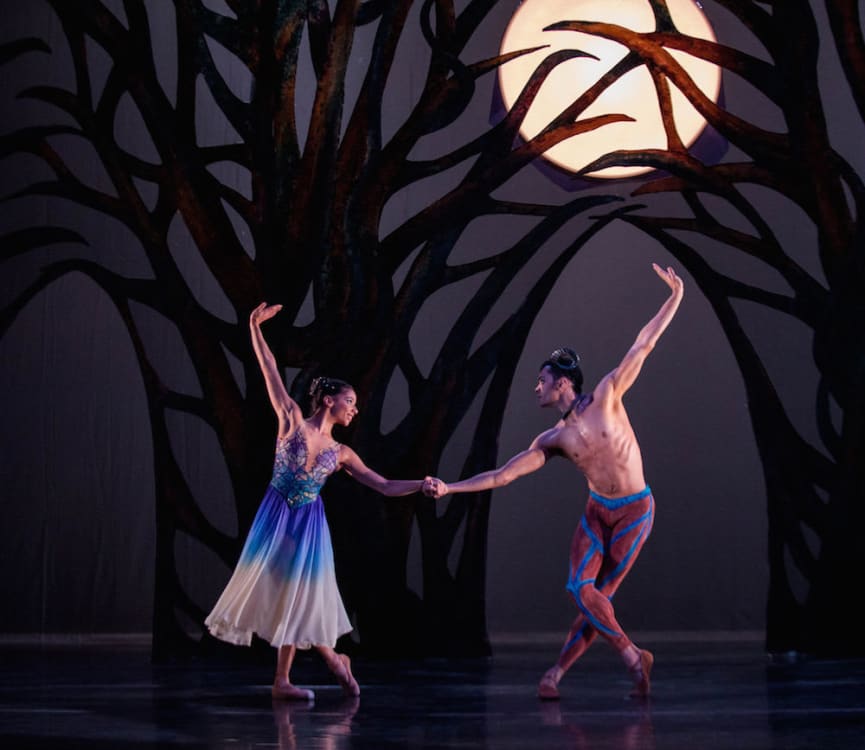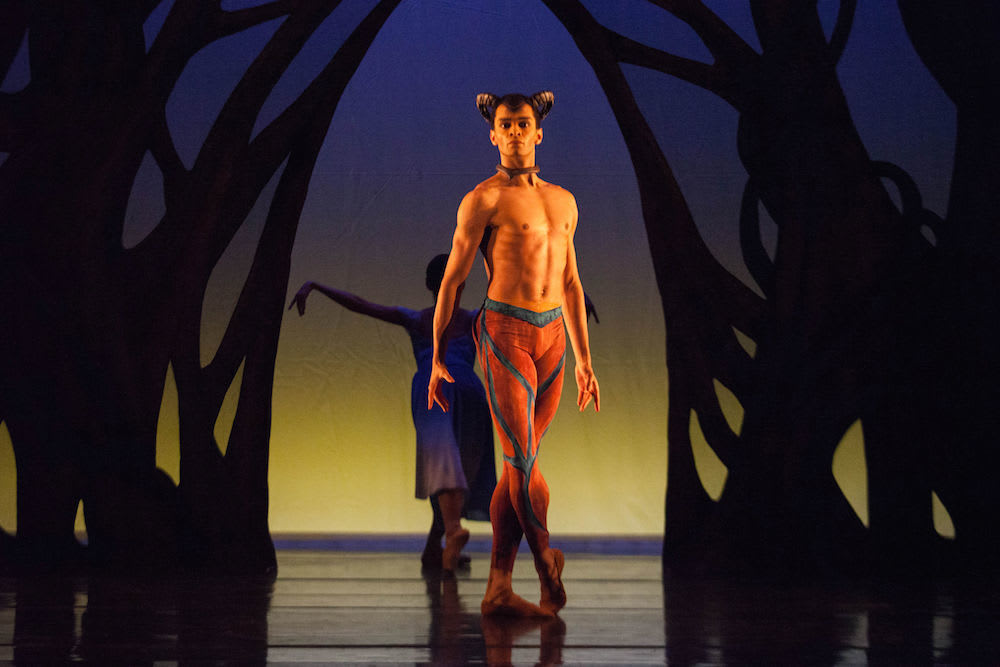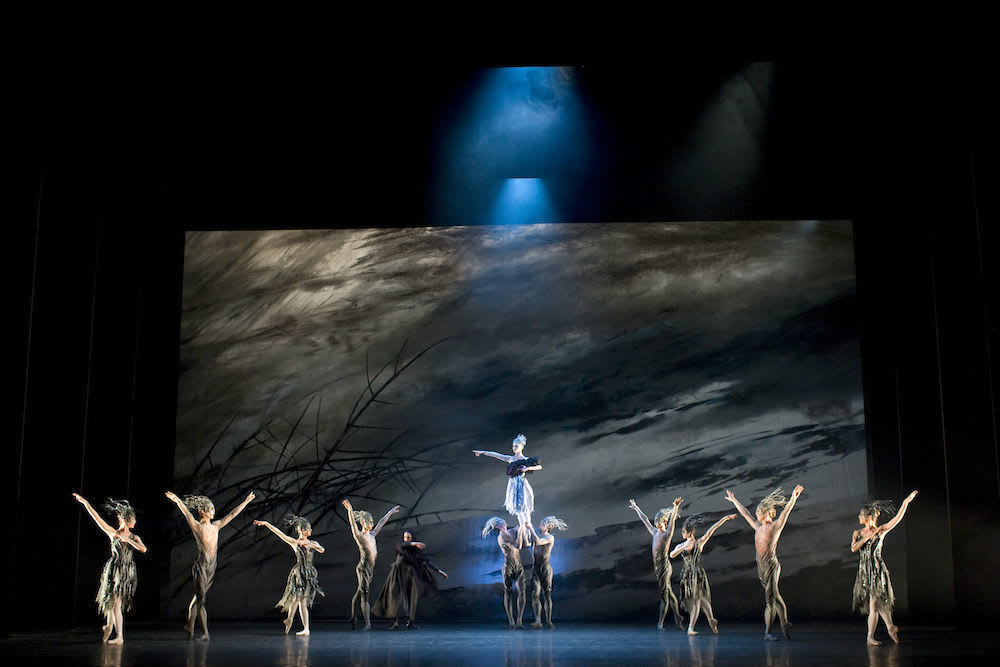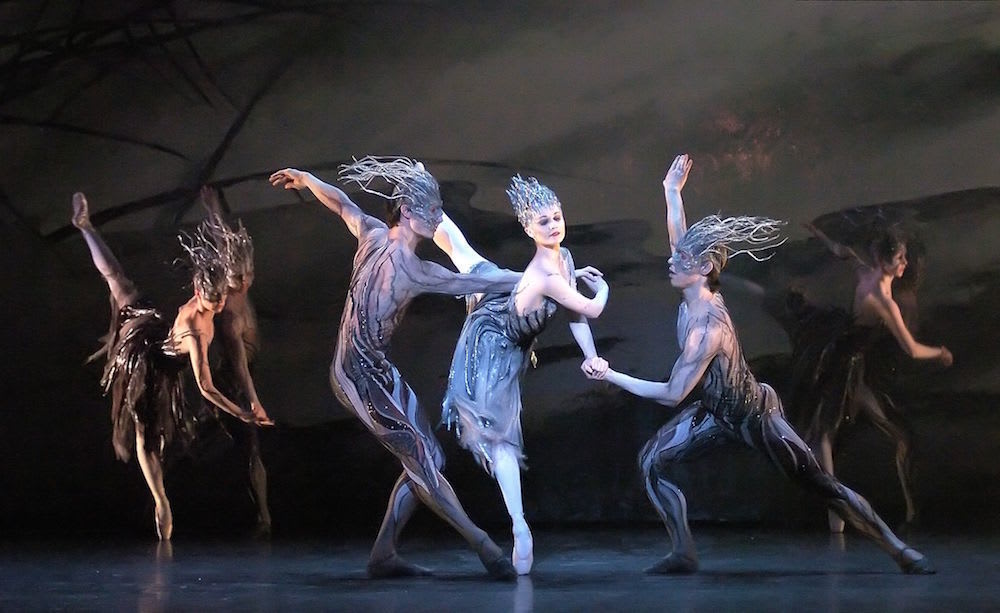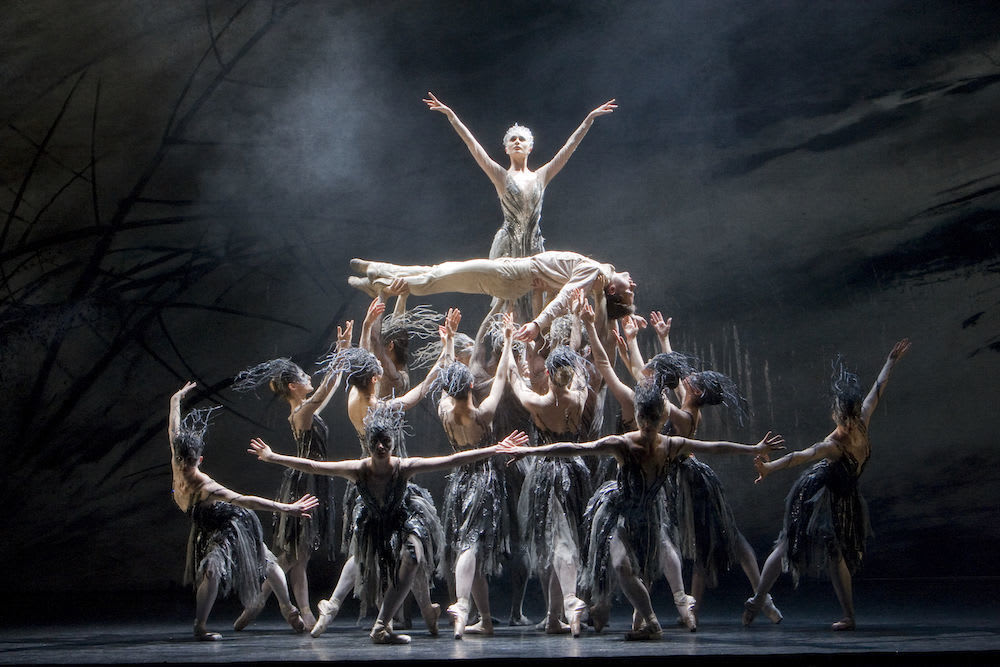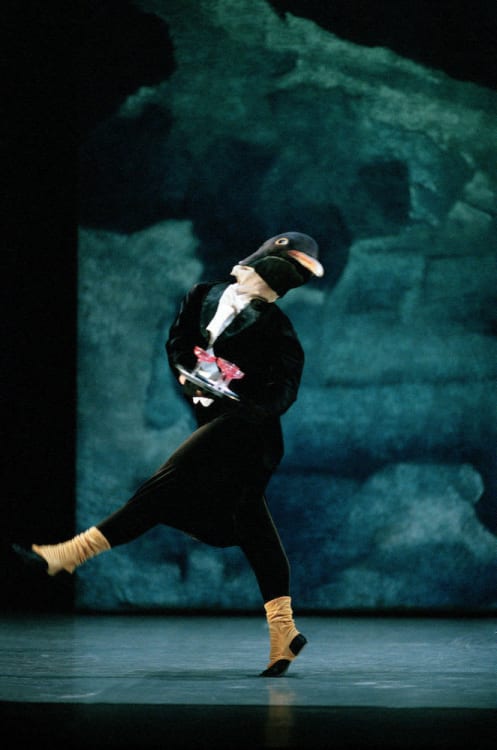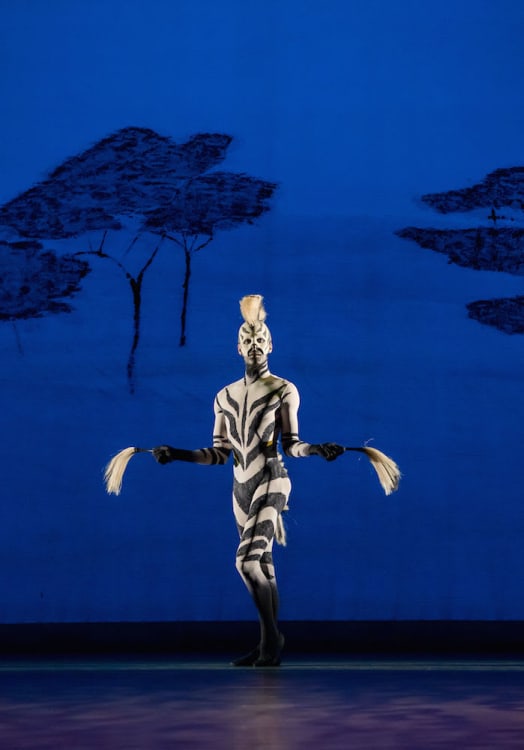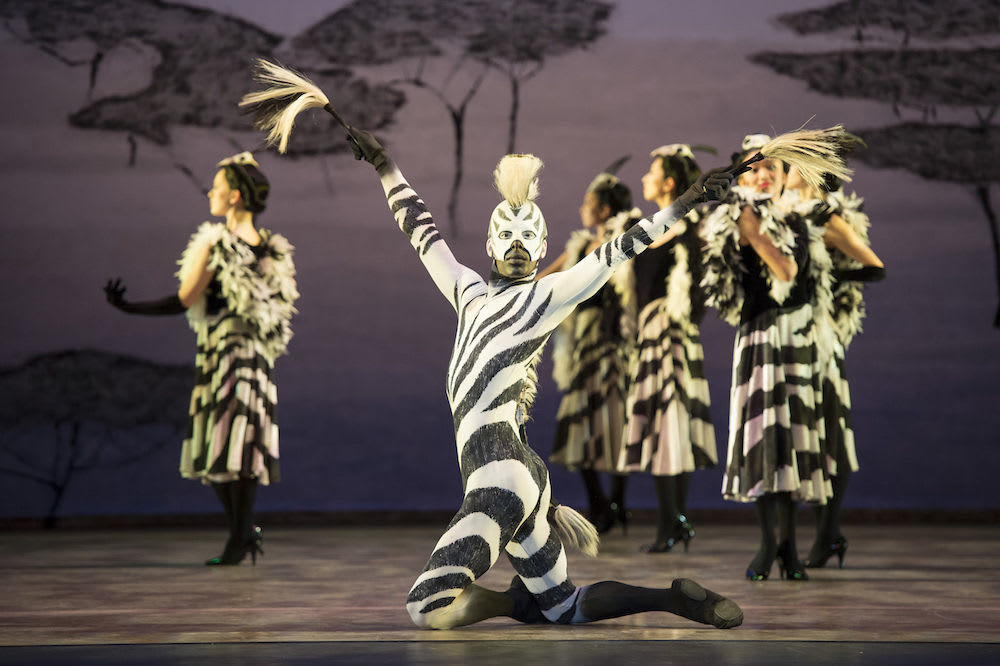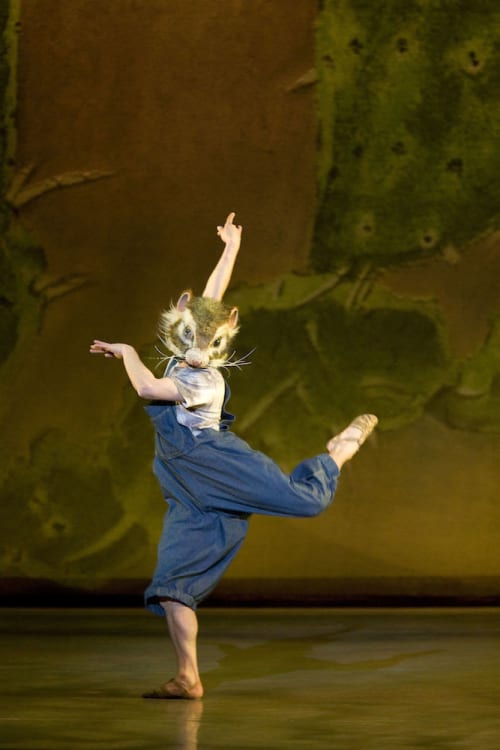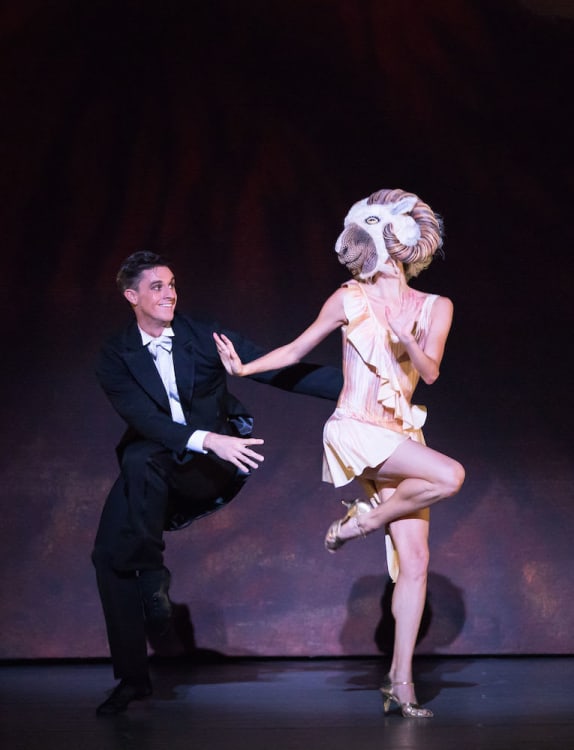 Birmingham Royal Ballet under David Bintley's helm reaches far and wide. There's a little something for everyone in tonight's triple bill, a gentle short opener, and two meaty mains, romantic, lyrical, sad and comical - Polonius's "pastoral-comical, historical-pastoral, tragical-historical, tragical-comical-historical-pastoral"…
First Artist Ruth Brill in Arcadia, in her "first formal commission for the main stage", tames the erotic Pan of myth. Statuesque Soloist Brandon Lawrence is a magnificent specimen, half man, half goat, a sculptor's dream, his solos are splendid and the choreography is fine, but he is too much of a good boy, even before he is taught by Céline Gittens's (all too brief an appearance) Selene, goddess of the moon, to play nice with his people.
Saxophonist John Harle's score, jazzy one minute, channelling Rimsky-Korsakov's Scheherazade the next, funky and histrionic, provides the sexual energy missing in the pretty pastoral scenes. Atena Ameri's designs (first time for her too) are beautiful: moonlit spiky branches curving in arcades that frame Pan's three nymphs in silhouette (lighting Peter Teigen). I see Nijinsky's Faun but not his sensual charge. "In here, life is beautiful. The girls are beautiful. Even the orchestra is beautiful." The Royal Ballet Sinfonia, if you're asking.
Seeing Michael Corder's 2008 Le Baiser de la fée so soon after the revival of Kenneth MacMillan's 1960 version at the Royal Opera House is fascinating. John F Macfarlane's costumes and monochrome design are simpler, stage is more intimate, accent more Russian: the Fairy's icy wasteland a frozen Siberian steppe, the villagers in birch forest and wooden dacha, the dying Mother's folk dance. Corder takes Stravinsky's Tchaikovsky-inspired forty-five-minute score and runs with its Slavic inflection.
It's a tale that has tempted many choreographers over the years, the first being Bronislava Nijinska in 1928 (programme notes excellent) – maybe this is why I think I see faint echoes of Nijinska's Les Noces in the Bride's wedding eve scenes with her girl friends. One could also imagine watching Tolstoy's Natasha in War and Peace. And Olga and Tatiana from Eugene Onegin.
Dark forces lurk, dark imagery, the Russian melancholy when happy soul suits this unhappy tale well. The Mother dies, the happy Bride isn't aware of what is to come, the possessive Fairy is a heartless seductive Odette/Odile, taking a simple village boy from mother and wife-to-be.
We think we know Hans Christian Andersen's The Ice Maiden tale, but do we? Do many of us conflate it with his Snow Queen? Does the Young Man die? Yes, he does, and in the final tableau, an apotheosis (lighting Paule Constable), the Fairy rises triumphantly over his raised body, hers forever in that permafrost.
Lachlan Monaghan is the unfortunate boy, Jenna Roberts commands as the ageless Fairy and Momoko Hirata is a pizzicato dainty delight as the Bride. Sacrilegious perhaps, but dare I say I enjoyed it more than the MacMillan.
And finally – for finally it might be if we are not more circumspect – a ballet about our endangered planet, told with wit and joie de vivre, 'Still Life' at the Penguin Café: a nature morte of extinct, or about to be extinct, species or a defiant dance as the Titanic goes down?
Created for the Royal Ballet in 1988 it has worn exceedingly well. Bintley's warmth and embrace of his balletic heritage - Ninette de Valois, Frederick Ashton – is clearly evident in this gently surreal warning couched in cheeky exuberance. He conjures Morris dancing, Agnes de Mille hoedown, silver-screen ballroom, Brazilian carnival, South African veldt, and a rainforest family of three (Brandon Lawrence, Céline Gittens and Amber Cook). The audience have their favourites and so do I.
Anthropomorphised creatures: the Great Auk (penguin waiters), the Utah Longhorn Ram (Maureya Lebowitz, partnered by five limp-wristed beaux including Iain Mackay, a Ginger Rogers vamp), Texas Kangaroo Rat (dungaree-clad Tzu-Chao Chou), Humboldt's Hog-nosed Skunk Flea (skippy Laura Day getting it on with Morris dancers), Southern Cape Zebra as fly-whisking witchdoctor (Tyrone Singleton magnificent amongst the fashion victim ladies wearing bleached animal skulls as pert little hats – very murder mystery White Mischief), Brazilian Woolly Monkey (Mathias Dingman as a snazzy MC).
Forty-three minutes of entertainment with subversive bite, Simon Jeffes's jaunty, and moving, score, and Hayden Griffin's clever design for each of the sheltering animals in the Penguin Café – does it get its message across or is it lost in the fun? Ultimately it's Noah's Ark that they need, and there it is, thankfully. Will it be there for us? The extinct Great Auk shows them the way… 
Reviewer: Vera Liber