Be More Chill
Music and lyrics by Joe Iconis, book by Joe Tracz, based on the novel by Ned Vizzini
The Other Palace
–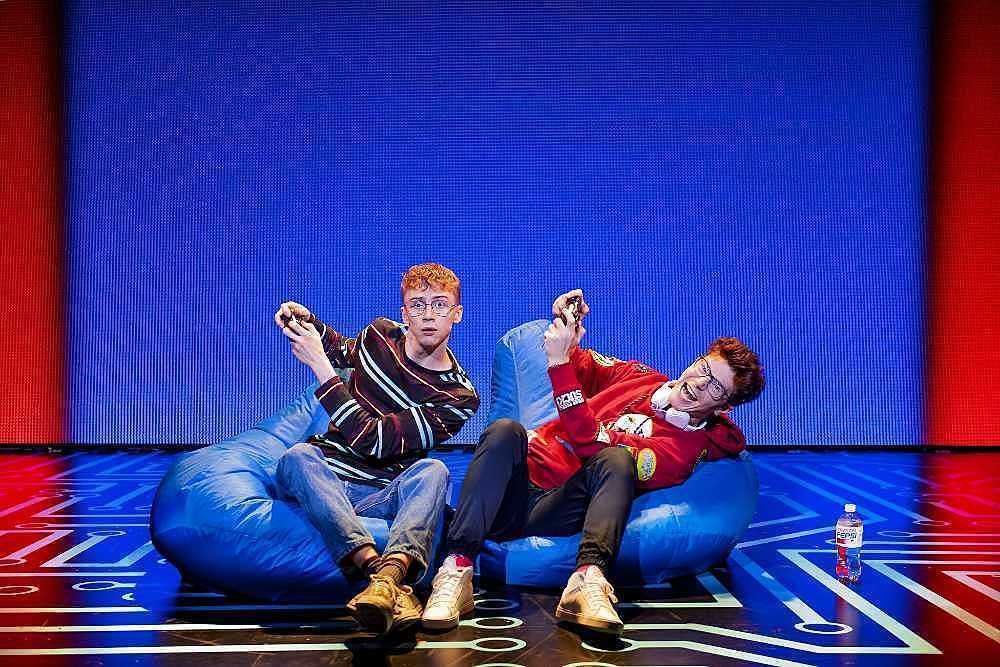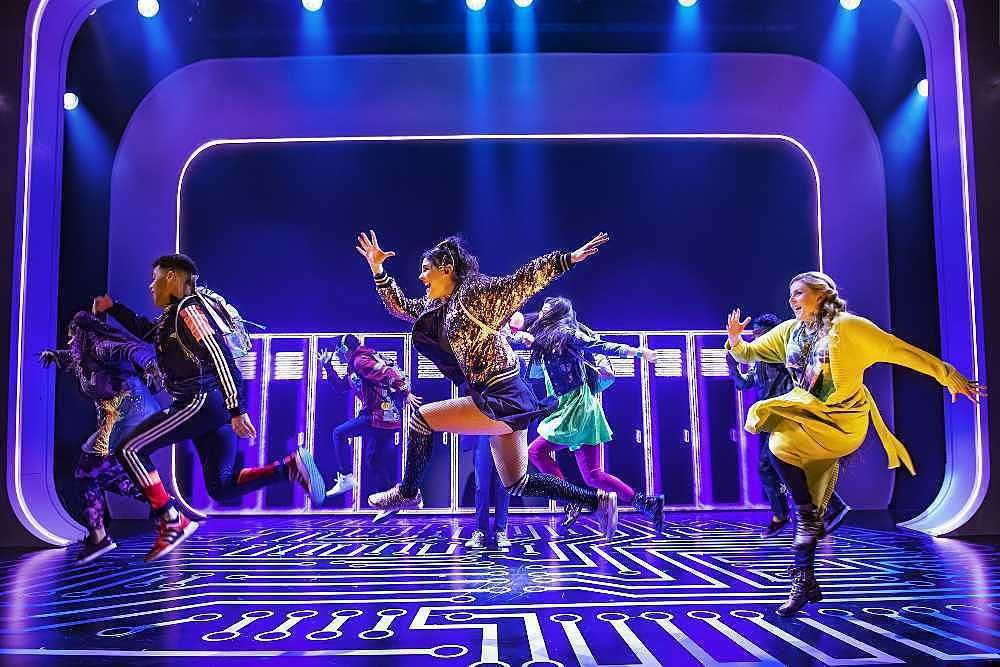 A rock musical that starts out looking like a cross between an updated rerun of a 1980s Bratpack movie and Dear Evan Hansen gradually finds its own feet and turns into a satisfying romcom with a sci-fi twist.
While the cast has been recruited on this side of the Atlantic, the full American creative team under director Stephen Brackett has remained in place, ensuring that British audiences can enjoy the original experience.
Visually, scenic designer Beowulf Boritt has largely kept the stage space clear, making liberal use of some fantastic computer-generated images created by Alex Basco Koch.
These are then complemented by spectacular costumes that must have cost a pretty penny, designed by Bobby Frederick Tilly II.
Scott Folan's Jeremy is a typical high school nerd of the kind found in so many musicals. He comes from a broken home, has a slob for a dad and stutters. As a result, the teenager is bullied and can only admire girls from a distance.
His only friend, Michael played by Blake Patrick Anderson, is loyal and blessed with the funniest, most poignant and some might say the best song of the evening, "Michael in the Bathroom".
Egged on by his desire to get closer to spookily kooky Christine portrayed by Miracle Chance, who deserves a long and successful career for her wonderfully optimistic name alone, Jeremy signs up for the school play, a ghastly new hip-hop version of A Midsummer Night's Dream.
In a rather contrived plot twist, one of the bullies offers to sell Jeremy a magic pill called a SQUIP packed with quantum nanotechnology that will transform him into a superhero.
Choosing the cheap route of buying one of these in the local shoe store (yes, really), our man suddenly inherits Stewart Clarke portraying a gorgeously accoutred alter ego who looks and behaves like Keanu Reeves.
Suddenly, girls are falling all over themselves to be around the ex-geek, while Jeremy loses the stutter and starts behaving like his alpha male role model, ditching Michael and hanging around with the cool kids.
All of this sounds too good to be true and, in true musical style, is. Relatively quickly, it becomes clear that the magic pill is a metaphor for hard drugs, with the after and side effects of a SQUIP devastating.
A keen young cast gives its all, relishing a stream of catchy rock songs such as "Two-Player Game" and "Halloween", all written by Joe Iconis and packed with meaningful lyrics. The performers also frequently take opportunities to dazzle the audience, thanks to slick choreography from Chase Brock, with those flashy, ubiquitous projections adding to the excitement.
This is a show that may be best suited to smaller stages but should prove popular at The Other Palace and with great appeal for younger audiences could well become a touring staple for some time to come.
While, on one level, the plot is not particularly original or startling, the allegorical message about the dangers of drugs comes across loud and clear, while the music and production qualities both set this show above many of its peers.
Reviewer: Philip Fisher