Bug
Tracy Letts
Emily Dobbs Productions
Found 111, Charing Cross Road
–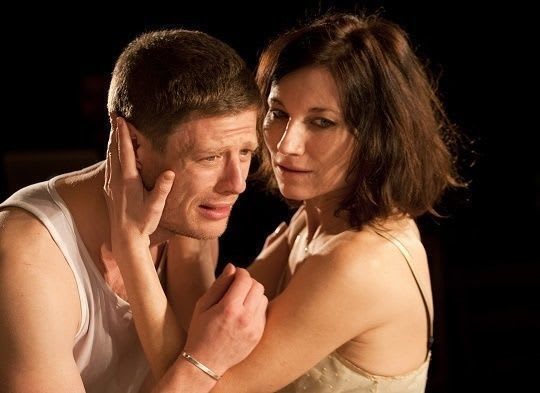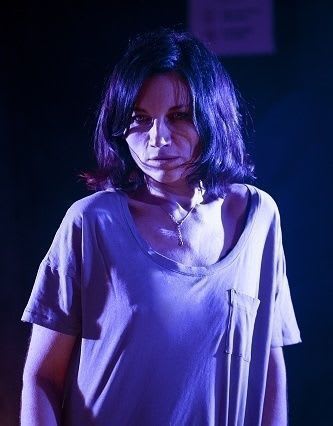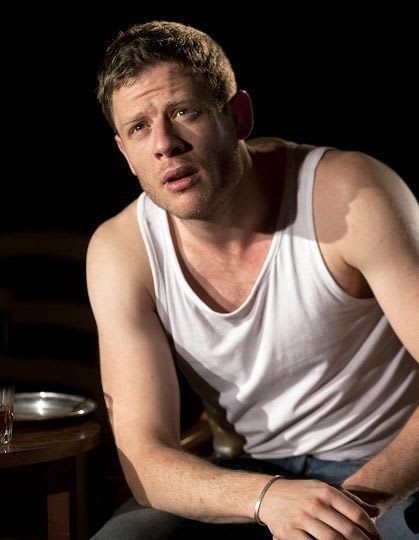 Even before Simon Evans's revival of Bug opened, the whole run was sold out.
Theatre buffs would love to think that this was a tribute to an unusual play by Tracy Letts or recognition of the marvellous acting talents of Kate Fleetwood most recently seen on stage in High Society and Medea.
However, the more likely explanation is the cult status that James Norton has built up through TV appearances in Happy Valley, Grantchester and War and Peace.
Norton groupies might see a whole new side to their idol in a gritty piece of American dirty realism far removed from many of the roles with which they would more normally associate the handsome star.
The good news is that the leading actors are outstanding, both giving convincing performances in parts that are not easy.
Miss Fleetwood is Agnes, almost a physical embodiment of trailer trash, although she actually lives in a downmarket Oklahoma motel. It is possible that Aggie once had at least a little class, although, judging by her ex-con husband, Alec Newman's Jerry, that is unlikely.
In any event, her insecurities have clearly been fed by the literal loss of her six-year-old son Lloyd some nine years before the action takes place.
It is heartening to find that she can be witty when treated kindly by Peter Evans, the Norton character. Compared to Jerry, he is both gentle and genteel to a lady who is clearly more used to being treated as a punchbag.
Their relationship develops smoothly until the eponymous bugs begin to bite, smothering passion and sleep with simultaneous alacrity.
What starts out as a minor irritation quickly becomes an obsession, so that after the interval in a running time of about two hours the motel room begins to look like a marketing exercise for every kind of insect repellent and extermination tool on the market.
Neither Agnes nor the audience initially realises that Peter's reaction goes well beyond the excessive to the obsessional and beyond. That is the attraction of this claustrophobic piece, which first saw the light of day in London rather than Chicago or New York at the Gate 20 years ago.
What starts out as an apparently whimsical comedy eventually develops into something that can be seen as a psychological thriller, horror story or possibly an allegory about the failure of The Great American Dream seen through the filter of intricately explained conspiracy theories that might just not be as mad as they sound.
Simon Evans's atmospheric staging benefits from the unusual loft space at Found 111, set up in-the-round on this occasion. The sightlines are terrible, the seating uncomfortable and the air-conditioning non-existent. However, the audience gets up close and personal, which adds to the impact and shock of this intense drama.
It also enables viewers to appreciate the acting talent on show, with those named supplemented by Daisy Lewis as Agnes's friend RC and Carl Prekopp giving a fine cameo in the role of Dr Sweet, a potential saviour whose arrival might come too late to make a difference.
Bug is an intentionally nasty play that can be tough to watch but will show viewers new sides to the marvellous acting duo of Kate Fleetwood and James Norton and might also work wonders for sales of fly spray.
Reviewer: Philip Fisher