Medea
Euripides in a new version by Rachel Cusk
Almeida Theatre
–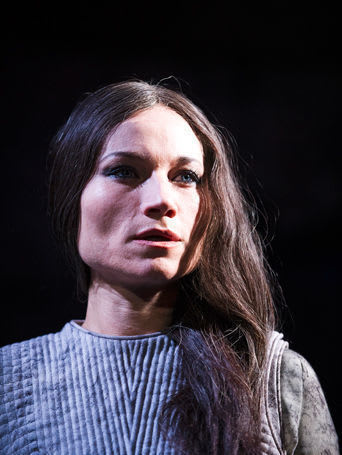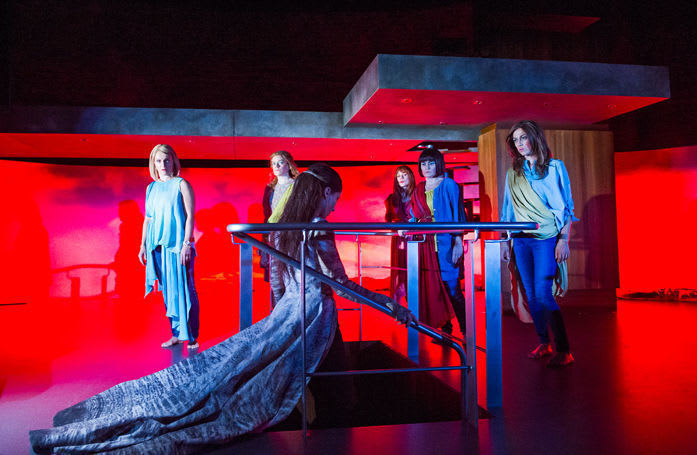 The final play in the Almeida Greeks season is a distinctly unconventional, modern take on Medea written by Rachel Cusk, best known as a novelist.
It scores most highly on its own accounts and also for a heartrending central performance by Kate Fleetwood under the direction of her husband and the theatre's Artistic Director, Rupert Goold. In a week for families, this reverses the setup for Farinelli and the King, opening in the same week with a wife writing a play for her husband.
Those that have a passion for Euripides' original are likely to be bemused, if not actually outraged, by this intense 90-minute drama.
Ian McNeil has set the action in the ultra-modern house occupied by novelist Medea and her two, at times irritating, sons. The soon-to-be-evacuated property consists of bare, stark surfaces and steep stairs as dangerous as the bitter lady of the house.
At least the evening starts with comedy as Amanda Boxer playing the Nurse (who seems rather more like a nagging mother) expostulates unkindly about Medea's inability to stop big-hitting actor husband Jason, played by Justin Salinger, from deserting her for a younger model after 15 years of marriage.
The production then follows the Greek tradition moving in various directions. A five-strong female chorus bitches wittily but convincingly about the leading lady behind her back, making some insightful feminist observations as they do so.
Everybody seems to have it in for the deserted wife and mother. Andy de la Tour wearing a gold cardboard crown in the role of King Creon, father to Jason's latest squeeze, not only launches an attack but cuts off her livelihood in a fashion that only ultra-rich corporate raiders can manage.
However, the strongest scenes in the drama are those involving the recently divided couple. Whether arguing on the 'phone or face-to-face, they can be truly terrifying, particularly when Miss Fleetwood goes into overdrive. One sincerely hopes that, despite the seemingly perfect authenticity, this does not reflect events in the actress's own household.
Those that come to the Almeida expecting a stomach churning bloodbath will find themselves instead faced with the ambiguity of Charlotte Randle's Messenger, an androgynous figure who is literally half man/half woman and narrates his/her way through significant chunks of normally meaty tragedy that never quite have the teeth of the ancient source material.
Whatever one makes of this very loose "version" of the Greek tragedy, Medea proves to be an excellent showcase for the talents of Kate Fleetwood, offering a very different side to her from the role that she played most recently, Tracy Lord in High Society.
While this ultra-modern vision of the battle of the sexes can be a little confusing for those trying to identify some of the peripheral characters and is far enough from the original to warrant a different title, it is undoubtedly powerful and makes some trenchant observations about modern society.
Reviewer: Philip Fisher