Bugsy Malone
Alan Parker and Paul Williams
Lyric Theatre, Hammersmith
–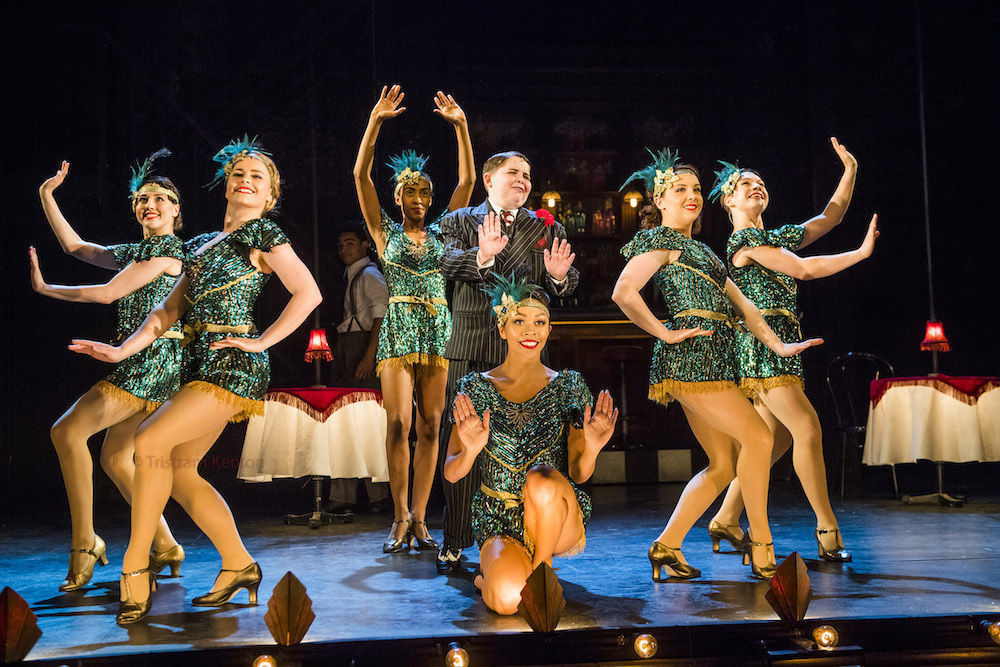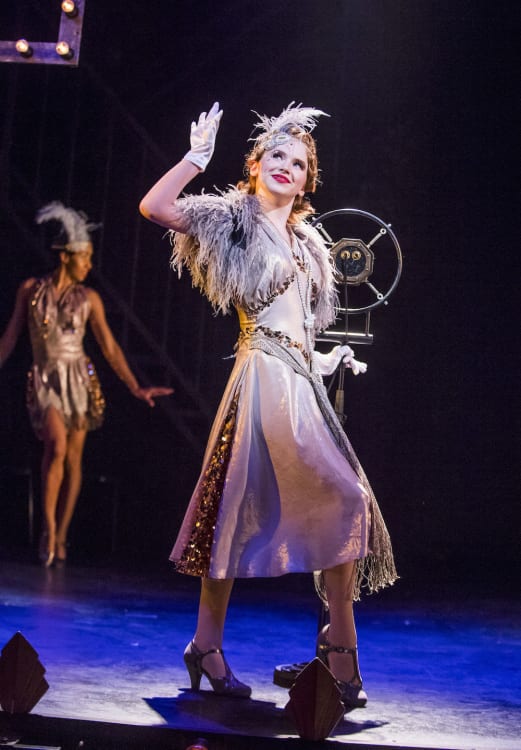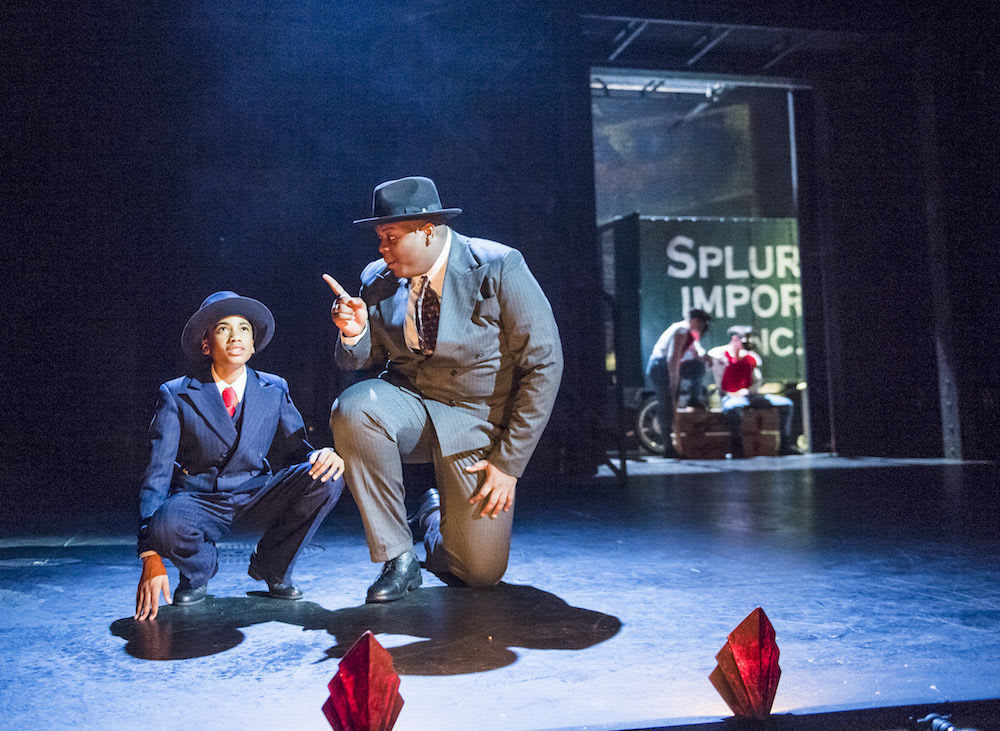 Sean Holmes's production last year was a popular and critical success. It makes good sense to revive it for another season. The show is ideal for family audiences.
Bugsy Malone, the film, made British director and screenwriter Alan Parker's name in 1975. The musical, which has songs by Paul Williams, is a parody of a typical Warner Bros Prohibition gangster movie of the 1930s.
I am thinking of such movies as Little Caesar, Public Enemy, Scarface and Roaring Twenties and the mobsters—Al Capone, John Dillinger and Baby Face Nelson—played by big stars like Edward G Robinson, James Cagney, Paul Muni and Humphrey Bogart.
Parker's originality was to cast all the roles with children. Their average age was 13. The cast included 13-year-old Jodie Foster whose very next film would be Taxi Driver in which she played a child-prostitute.
The kids behave like a bunch of gangsters or, if you prefer it, the gangsters behave like a bunch of kids. The hoods carry machine-guns but they don't fire bullets. They fire splurge.
There is nothing on the Lyric's stage to compare with the film's finale and high spot, a custard pie fight to end all custard pie fights. The laundry bill would bankrupt a stage production.
Some film critics got quite hysterical about Parker's film saying it was pornographic and would appeal to paedophiles. Let me reassure you the stage musical is a totally innocent spoof. There is no violence, no carnality, no vice, no alcohol, and no sex—only splurge.
The stage musical's appeal is that the lead roles are being performed by kids. They are ably supported by an ensemble of young adult performers out of drama school.
There are three different casts. In the cast I saw, the stand-out performance was by Olivia Shaye Masterson singing "My Name is Tallulah".
The script occasionally drags. Diction is not always good. But Drew McOnie's choreography always comes to the rescue to give cast (and audience!) a big lift in such numbers as "Bad Guys" ("We could have been anything that we wanted to be"), "So You Wanna Be A Boxer" and "You Give a Little Love".
The finale, which leads into a dancing curtain call, is exhilarating.
McOnie's career is on a roll. In The Heights is still on at King's Cross. The witty Jekyll & Hyde was at The Old Vic in May and will undoubtedly be coming back and hopefully in the not too distant future.
Reviewer: Robert Tanitch