Clarion
Mark Jagasia
Arcola Theatre
–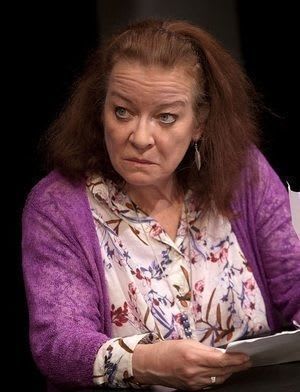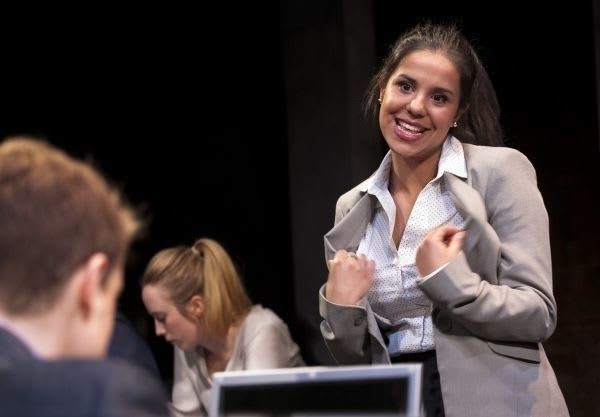 The Fourth Estate has a long tradition when it comes to inspiring other entertainments. At their best, novels like Scoop and plays such as The Front Page, Pravda and most recently Richard Bean's Great Britain have provided rich entertainment and incisively commented on the state of their respective nations.
Clarion may not quite be in that league but playwriting debutant Mark Jagasia fills the 2¼ hours with some great jokes. In addition, despite going far over the top in his depiction of life on a far-right newspaper, he still manages to catch the spirit of how such journals operate today and what they say about a country that buys and believes in their brand of propaganda.
The Clarion is owned by a porn-baron and run by a tyrannical ultra neo-con, whose political leanings lie somewhere to the right of Attila the Hun and Nigel Farage.
Greg Hicks does his best to ensure that caricatured Morris remains just within the bounds of credibility, hitting a high with a powerful speech that would do credit to Enoch Powell on a bad day or a representative of one of the many National Front organisations currently enjoying popularity across Europe.
His style can be summed up simply by reporting that every day for the previous year, the newspaper has led with an anti-immigration story, most recently the fabricated "Fury over Sharia Law for Toddlers".
This horror thinks nothing of attacking and insulting his staff, largely ending up with toadies and the unemployable.
Pride of place goes to Clare Higgins as Verity, a war reporting legend who has hit hard times, supplementing her income with expense claims that even some imprisoned ex-MPs might regard as a tad optimistic.
Her main strength is the ability to rise above the office politics and hyperbole, especially when a young reporter, Josh, discovers a scandal that could finish off Morris and possibly even the dear old Clarion as it celebrates 125 glorious years of sustained bigotry.
The heavyweights at the centre of events are supported by some purely comic characters, especially Jim Bywater's Albert, a super-dim modern Mr Malaprop, and Pritti, an under-educated work experience trainee with ambition and a mentality which suggests a successful career in lowbrow photojournalism.
Director Mehmet Ergen has asked his actors to perform in contrasting styles. While Clare Higgins and Ryan Wichert, playing aspiring novelist Josh, play their characters naturally, Laura Smithers and particularly Greg Hicks go for sitcom eccentric. The latter makes editor Morris with his legionnaire's helmet and Harpo Marx bicycle horn into a strutting Adolf Hitler imitation.
While Clarion may veer too much towards broad comedy for some tastes, it is undoubtedly funny and, in the run-up to the election, provides a timely reminder of the power and mendacity that press magnates and their journalists hold over our country.
Reviewer: Philip Fisher