Closer
Patrick Marber
Donmar Warehouse
–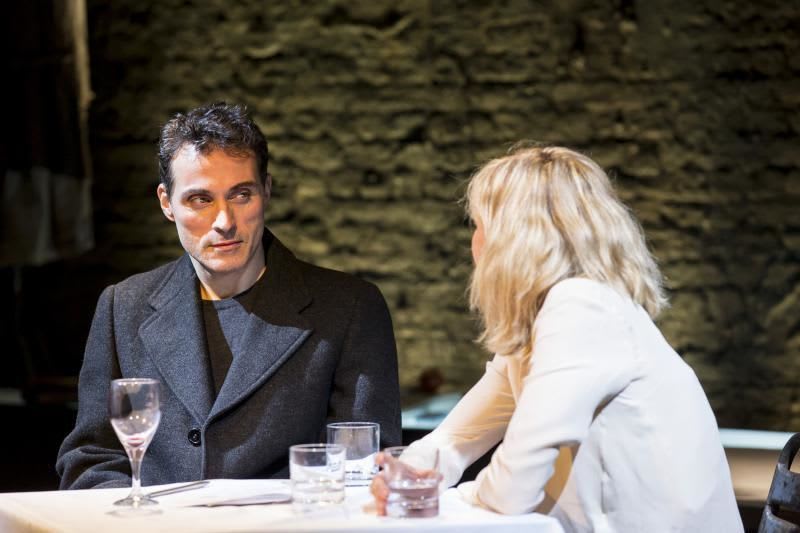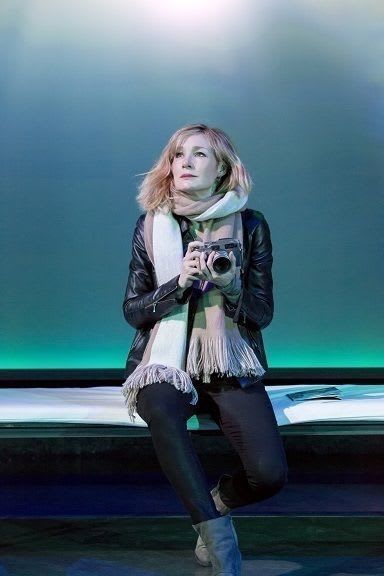 For anyone who might have doubted the fact, David Leveaux's revival proves that Closer is a modern classic, fit to compare with Harold Pinter's Betrayal in its depiction of the joys and pains of love and sexual politics.
It seems unbelievable that Patrick Marber's play should have seen the light of day close to two decades ago, such is the freshness of the writing and the timelessness of the subject matter.
Closer features a love quadrangle featuring four damaged individuals riding the crest of the London wave in the last days of the Thatcher-Major era.
Visitors might well have differing views as to who is the central character but let us start with Rachel Redford's Alice, a free-spirited stripper with heart who describes herself as a waif and has a death-wish. This is evidenced during the opening in which Oliver Chris as feckless Dan peels her off the road and takes the accident-prone young woman to hospital.
It isn't surprising that the damsel in distress falls for her imperfect knight, even if he is an obituarist and wannabe novelist.
He is also inconstant, soon chasing after Nancy Carroll's Anna, a photographer with a knack of picking the wrong men.
She completes the square, with assistance from Dan who suckers Larry, a porn-obsessed, hospital doctor portrayed by Rufus Sewell, into a love tryst.
Rather than using an old-fashioned go-between, he achieves this in the first instance of Internet chatrooms in theatre by pretending to be voracious Anna during a hilarious scene that brought the house down first time around and still hits the bull's-eye in today's technologically savvy, sex-obsessed age.
Immediately afterwards, in a telling image on a large video screen that sets many scenes, the duped couple meet in an aquarium under the chilling eyes of an oversized shark.
The acting during the 2½-hour performance lives up to the razor-sharp script, with Rufus Sewell peaking when Larry gets most stressed, while Nancy Carroll is a self-effacing dream and, in the least developed role, Oliver Chris shows that he can be serious following his success in One Man Two Guvnors.
Relative newcomer Rachel Redford will become a star overnight, easily keeping pace with her more experienced colleagues and showing genuine vulnerability and strength as the mysterious Alice.
There are many reasons to visit or revisit Closer. It is very funny with quick-fire repartee, deeply moving and contains real insight into the way that ordinary Londoners live today, just as much as it shone a spotlight on their existence when it premièred in the Cottesloe in 1997.
Most of all though it is peopled by real, breathing human beings of the kind that you could bump into in any art gallery, hospital or street. Like you or me, they do their jobs, believe in their art and ride the rollercoasters between love, lust and despair with a mixture of hope, optimism and their polar opposites.
The Donmar is currently on a roll and there has to be every possibility that this wonderful production will follow My Night with Reg into a larger West End home in the very near future.
Reviewer: Philip Fisher