Di and Viv and Rose
Amelia Bullmore
Hampstead Theatre, London
–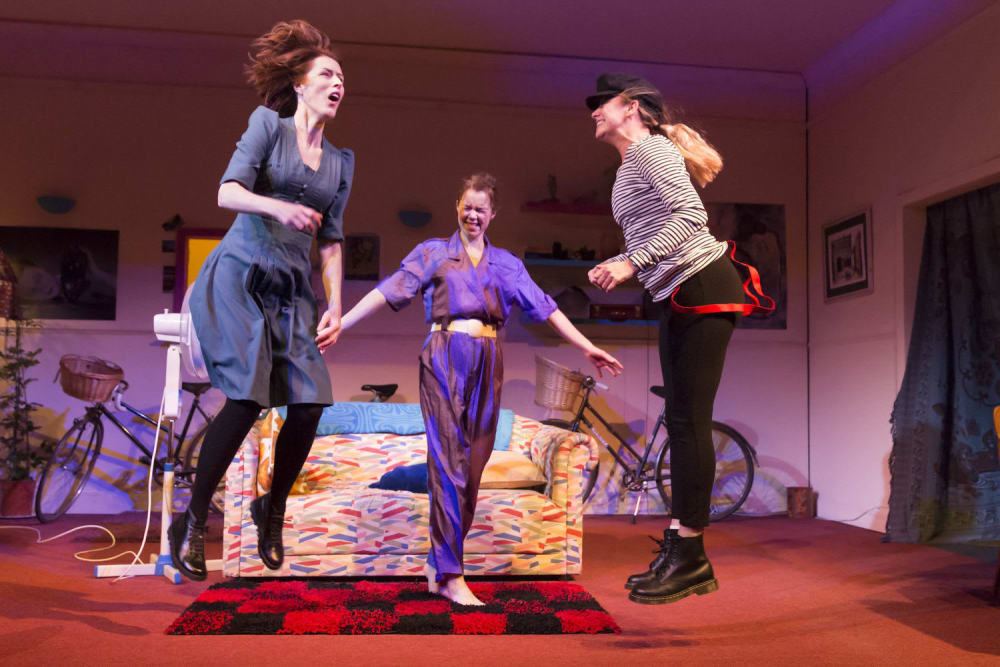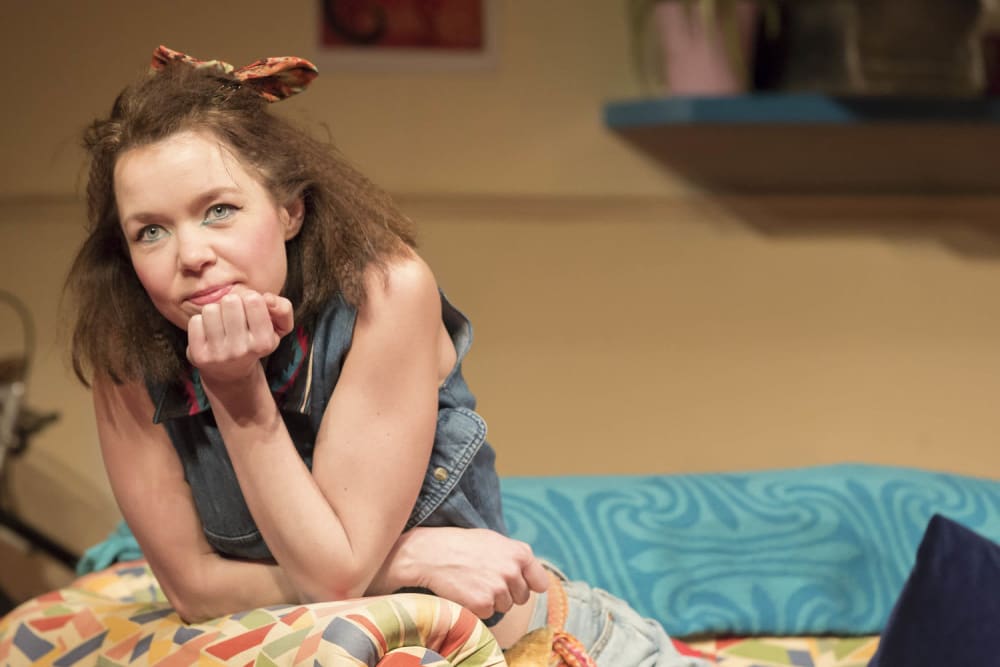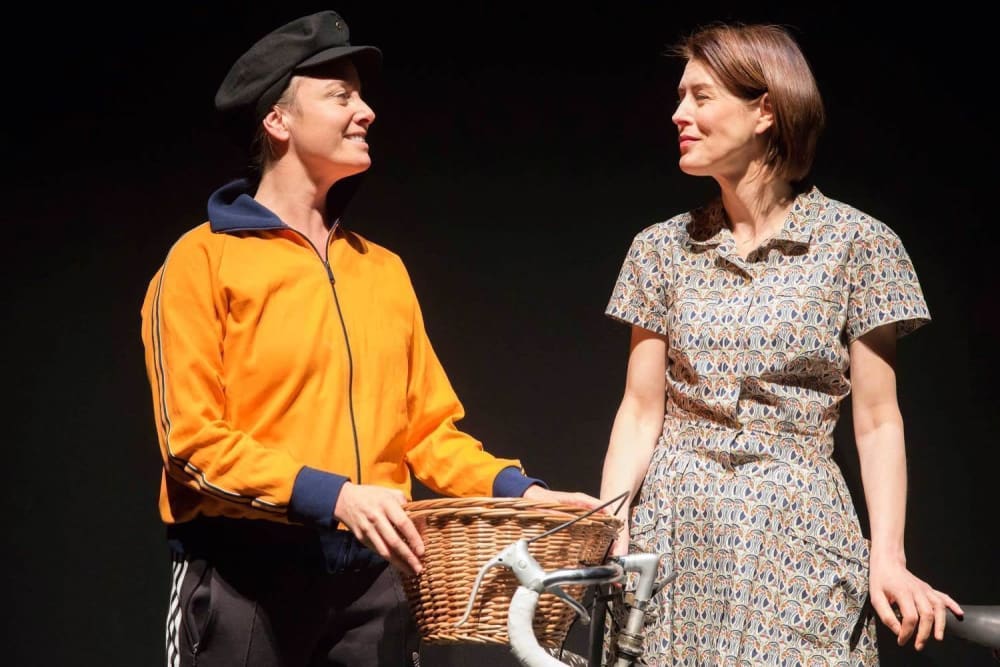 In early 2013, the place to be for vibrant theatrical productions is north west London as Hampstead competes with the Tricycle and its One Monkey Don't Stop No Show, for the laurel wreath as star producer.
Amelia Bullmore writes far too little for the stage. It is eight years since her last original play, Mammals delighted audiences at the Bush, while even her adaptation of Ibsen's Ghosts at the Gate was as long ago as 2007, both like this play under the directorship of Anna Mackmin.
Since then, as well as acting, the occasional playwright's primary activity has been writing for television (This Life) and radio. This is apparent in the opening of Di and Viv and Rose which consists of a series of sharp, jump cut scenes lasting little more than 10 seconds each.
Together they wittily introduce us to three characters, as they use and queue for the payphone in their early days at university during 1983.
These scenes immediately demonstrate that Miss Bullmore has not lost her knack of writing extremely funny comic dialogue, which is greatly enhanced not only by a fantastic cast but also an intuitive director.
The fun continues as the three young women move out of their hall of residence into a house purchased as an investment (remember those heady days of property boom?) by a canny stepfather.
Although the early days of their friendship can be a little uncomfortable as they have so little in common, the bonds that develop soon become strong enough to last a lifetime.
Anna Maxwell Martin's art history student Rose is universally sunny, irritatingly chatty but just plain lovely, albeit with what might then have been regarded as a refreshingly modern attitude to carnal relationships.
Tamzin Outhwaite is a revelation as butch business major Di, an unexpectedly shy lesbian who takes time to find her woman.
Completing the trio is Gina McKee as cerebral Geordie Viv, who covers her emotions as successfully as she studies for an inevitable first-class degree in sociology.
Watching them undergoing the trials and tribulations, as well as the numerous joys of growing up in a student household, is a pleasure but, until shortly before the interval in the 2½ hour production, viewers could be misled into believing that this is little more than a light sitcom.
From the moment that rape and pregnancy intrude, it becomes apparent that this playwright has much deeper intentions for her work.
While the first half stretches no further than university days, leaving the trio on the cusp of prospective health, wealth and happiness, the clock moves much faster after the interval eventually reaching the present day.
As is almost always the case, communications become fewer and further between once Viv has landed her dream job in New York, brittle Rose has retired to the family home in the middle of nowhere and Di has found love.
Having briefly hit the moment of "life is good", the three-way connection endures through many more trials and tribulations, the simple act of "stepp[ing] off the pavement without looking" bringing tragedy, grief, anger and reconciliation.
By the end, light-hearted comedy becomes something very much darker, an exploration of friendship with feminist undertones, symbolised by a thesis on the hegemony of fashion corsets.
Anna Mackmin's production is greatly enhanced by a soundtrack that will appeal to anyone who yearns for the 1980s, starting with The Cure's "The Lovecats" and hitting a heady high as the girls dance wildly to Prince's "Let's Go Crazy" at the very peak of their communal happiness.
The heart-warming and deeply likeable, Di and Viv and Rose, like Mammals, should serve as a powerful reminder of the fact that while Amelia Bullmore may occasionally veer towards melodrama she is a very witty but also thoughtful playwright who should be encouraged to write far more frequently for the stage. A well-deserved West End transfer for this bittersweet drama might encourage her to do just that?
Reviewer: Philip Fisher