One Monkey Don't Stop No Show
Don Evans
Eclipse Theatre
Tricycle Theatre, London
–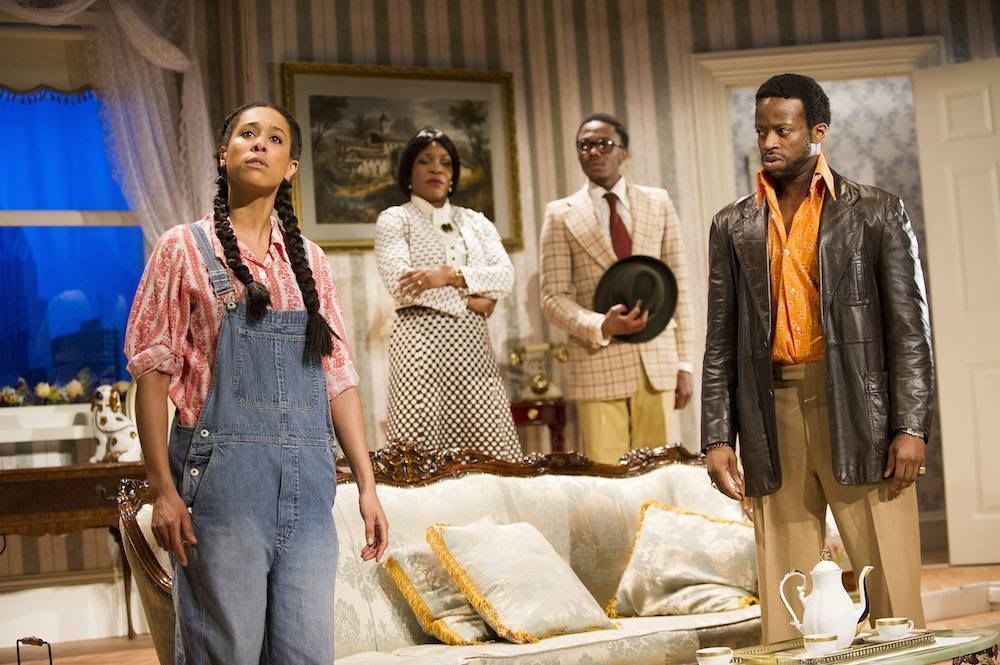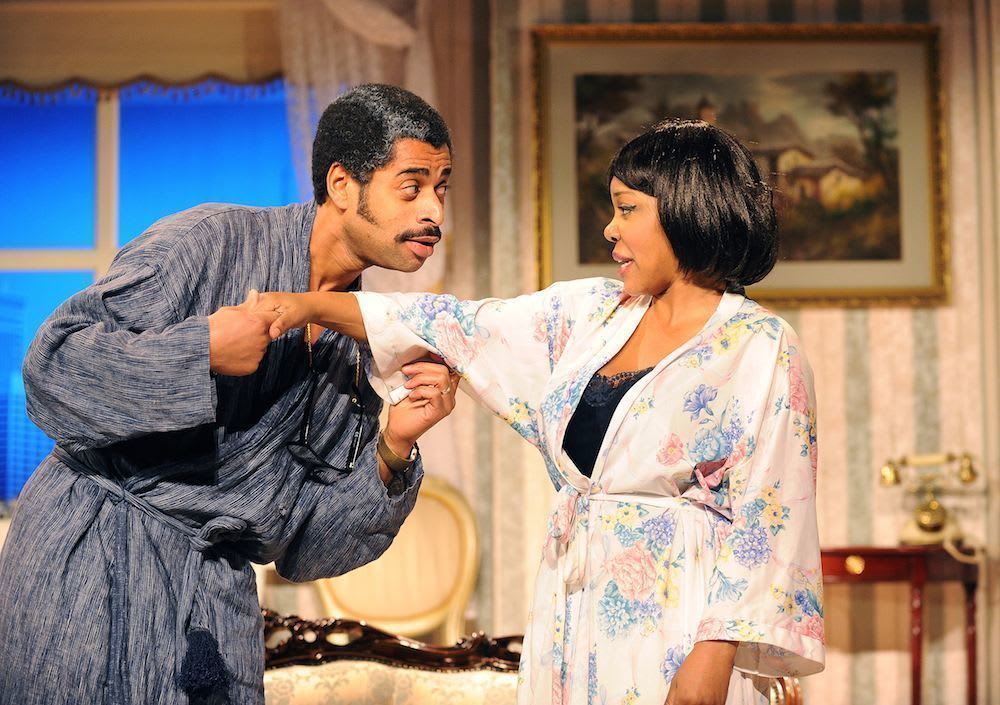 Indhu Rubasingham is having a very good week. Following the Tricycle's double success with Red Velvet at the Critics' Circle Drama Awards, the theatre is hosting a cracking new play that deserves to be equally well-regarded.
The opening scenes of this 1982 play give the impression that the evening will consist of nothing more than a spoof African-American sitcom containing some great one-liners—The Cosby Show inevitably comes to mind.
Bit by bit, viewers should begin to realise that Don Evans was far too good a playwright to indulge in nothing more than a dose of lightweight fun.
One Monkey Don't Stop No Show covers up its intense investigation of class prejudices as well as racial and sexual politics with comedy but, by the end of 2½ hours, the play proves to be not only funny but also moving, touching and insightful.
On one side of Libby Watson's wide, attractive sitcom set sits the genteel Philadelphia home of Preacher Avery and his upwardly mobile wife Myra, respectively played by Karl Collins and the unforgettable Jocelyn Jee Esien.
On the other is an office above a nightclub jointly owned by Avery's young niece, wide-eyed Rebecca Scroggs convincing as Beverley, and her guardian the older, streetwise Caleb, Clifford Samuel. This element of the story owes something to William Wycherley's Restoration Comedy The Country Wife converted to 1970s black America.
The early scenes prove Myra to be a modern successor to Mrs Malaprop in another comedy from the same era, The Rivals, garbling her language while desperate to keep up appearances.
The desire to put on a good face is a family trait, since not only is Avery much warmer-blooded in private than when hectoring his congregation but their 19-year-old son Felix, played by Isaac Ssebandeke, might look preppy but beneath the surface has got the hots for downtown girl Lil Bits, played with great assurance by professional debutante Rochelle Rose.
One of the funniest scenes in the play comes when Myra discovers Felix's much-thumbed copy of The Joy of Sex, being so shocked that she cannot even pronounce the "S" word of the title.
Quickly, that word becomes the evening's theme. While it is hardly surprising that Felix gets his girl, the development of his parents' relationship into a kind of second honeymoon is heart-warming.
However, the core of the play follows Beverley and Caleb who are clearly deeply attracted but cannot find the courage or good sense to say so. This leads to much amusement and a great deal of anxiety on both sides before the kind of ending that is inevitable in any good comedy.
The constant bickering, billing and cooing is only part of the make-up of the play. In addition, the characters periodically spill their hearts out through the fourth wall, in some cases demanding limited audience participation to get their points across.
Dawn Walton for Eclipse Theatre directs her cast perfectly in a lovely production of a really fine play that should be far better known in this country.
If it is anything to go by, we must hope that she or some other enterprising director delves into Don Evans's back catalogue to unearth a stream of further gems that must surely lie hidden there.
Reviewer: Philip Fisher