DruidMurphy - Famine
Tom Murphy
Druid
Hampstead Theatre
–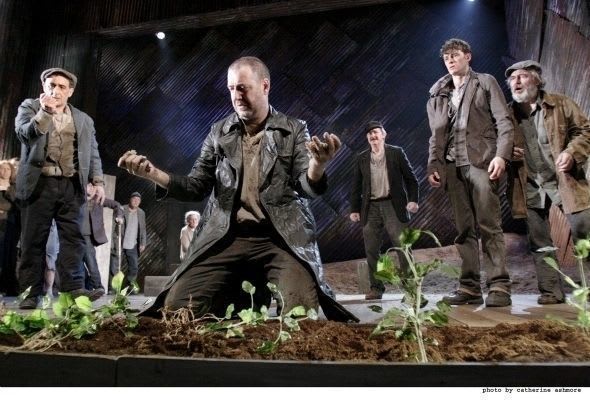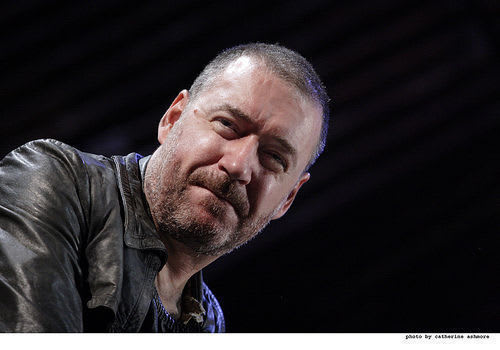 Set in 1846, Famine, which is the final play in the DruidMurphy trilogy presented by Galway's Druid Theatre is as good a testament to our need for theatre as it is possible to imagine.
There have been numerous books published about The Great Famine that blighted Ireland in the first half of the 19th century. However, it is hard to believe that many of them could create even a fraction of the terrifying authenticity that this single, two and three-quarter hour play presents.
Tom Murphy achieves this through the use of poetic language plus a grasp of his topic and theatrical structuring that together create a beautifully tragic work that has a truly Shakespearean sweep.
Under the direction of Garry Hynes, a superb ensemble company give their all to make viewers understand the horrors of a people condemned to starve, in many cases suffering horrifically slow and painful deaths.
Indeed, the evening opens as, supported by their neighbours, the family of local chieftain, John Connor mourn the loss of a second daughter to the hunger.
The reactions to death are more varied than one might expect. Brian Doherty playing Connor himself believes in "right" above everything else and has a semi-religious faith that something will come along.
This predictably accords with the views of the local parish priest although even he seems to be struggling to maintain faith in the face of the need to bury so many of his parishioners.
Connor's wife Sinéad, showing infinite depths of suffering in the hands of Marie Mullen, remains quiet for as long as she can, desperately watching her family fall one by one. However, even she is eventually beaten down and delivers the speech of the evening, demanding "bread, bread, bread".
Their daughter Maeve (Beth Cooke) becomes a sly scavenger, while her younger brother (Isaac O'Sullivan) mutely accedes to his fate.
For the O'Learys, tough Malachy (Garrett Lombard) and mouthy Mickeleen (Aaron Monaghan) resistance is the order of the day and who are to say that they are wrong?
Their neighbours fall somewhere between these two stools, all gradually beaten down by their plight.
The failure of the potato harvest would seem to be a sad twist of fate until one of the play's pivotal scenes in which the district's wealthy landowners refuse to provide any assistance, only interested in protecting their investments by shipping penurious tenants off to an unknown future in Canada.
The scales of heartlessness shown by Captain Shine (Rory Nolan) and particularly Edward Clayton's Mr Simmington are brought home even more powerfully when Connor and Simmington come face-to-face in a power struggle that the hungry tenant will inevitably lose but with honour upheld in the face of callous treatment that should not be meted out even to a farm animal.
A play like this was never likely to have a happy ending but such is the quality of Tom Murphy's writing and Garry Hynes's direction that Famine grips throughout and will haunt visitors long after they leave Hampstead. While thankfully, famine is no longer an issue in Ireland, this play might also acts as a reminder of the terrible depravities that occur on a regular basis in Africa to this day.
As such, Famine is an important play that still speaks to contemporary audiences and deserves to be a success on a wide-ranging tour of Ireland, England and the United States.
DruidMurphy consists of Conversations on a Homecoming, A Whistle in the Dark and Famine. The plays can be seen independently or together on a single day.
Reviewer: Philip Fisher