Enowate
Concept, direction and choreography Dickson Mbi, music Roger Goula
Sadler's Wells
–

Listing details and ticket info...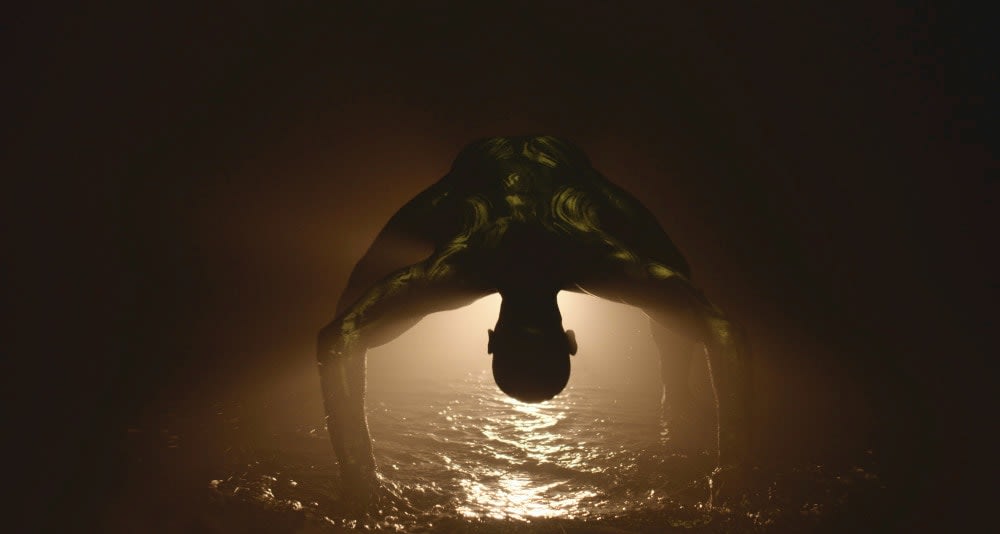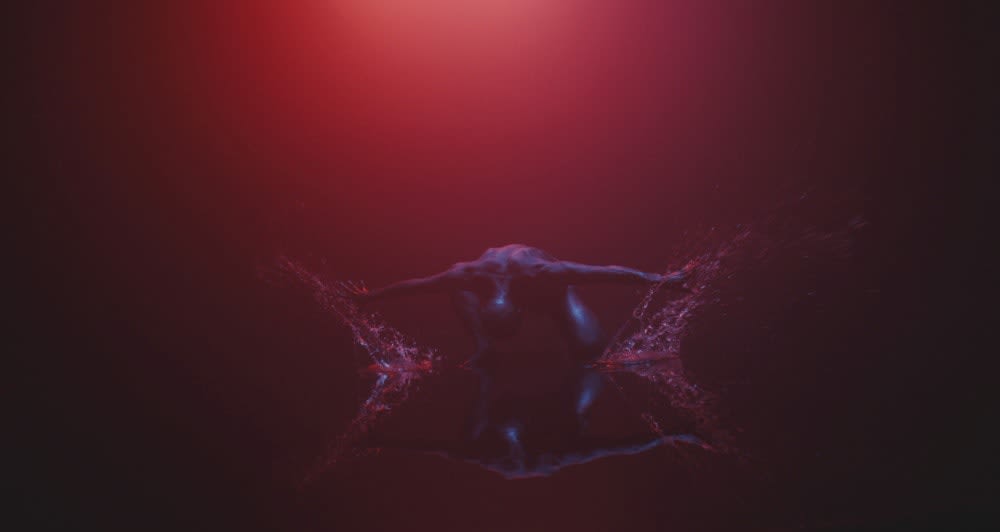 Hip-hop, popping artist, and contemporary dancer (MA in choreography from LCDS), Dickson Mbi is a wonderful dancer, supple, intense, comical, human, animalistic, spiritual—at least he is in his own new solo work Enowate, which means 'truth stands'. Whose? Rediscovering his Cameroon ancestral home, this lad from Dagenham goes on a journey deep into himself, into darkness and mystery. Quite a physical culture shock by the looks of it—how to knit together his bicultural self? It's not easy.
The stage is lit very dark: even as lighting spots multiply, one struggles to see him. Is it a dark impenetrable dream or a therapy session? Is he regressing to find his past? Back to the stars, back to early organisms? There are constant blackouts. And silences. Patience is a virtue. His right hand has a will of its own—is this going to be a horror movie?
He appeals to the audience, which makes for a gauche moment. He stumbles—is he playing a newborn finding its feet? We hear children's voices. The hand is his partner, but what does it symbolise? It feels like a surreal French film? Is it about trauma, an internal drama? "There is no place like home" we hear. Which home? There's the rub if you're split between two cultures.
Blackout, ominous sounds, is he having a breakdown? Suddenly, he casts off his Western cloths—breakthrough moment—and becomes a lithe panther or creature of the forest slinking through flickering frond spotlights, barely visible in that foliage. Blackout follows blackout. And I think this is a work of art, an installation, his body transformed into kinetic sculptural form. I think of William Blake's "Ghost of a Flea". Is Mbi a ghost of his former self or his pre-self?
Evolution or regression… head hanging low, we don't see his face, just his rippling shoulders, shoulders of a lithe snake or large cat. He moves like a crab, coming out of the ocean, the ooze, on to terra firma. Mesmerising moves, incremental, repetitive, a tiger pacing its cage. He breathes out loudly—the effort or the horror of creation?
Roger Goula's original soundscape and music is the driving force—the beat gets louder, crescendos. Mbi falls down in a heap. Is this a ritualistic exorcism? A woman sings and he stands up, to attention. Listens, shakes his head. The scrim comes down. Animated fireflies, stars, or amoebas, flit on the screen, dangly jellyfish—he seems to be floating amongst them. An alter ego of light dances with him in the heavens. Is this his spirit soaring? Mission achieved. His truth. His cells dance.
It feels like a graphic novel. He has an amazing team of collaborators. I see his eight years with Russell Maliphant (in the audience) are put to good use in the movement and lighting, in the unhurried pace. I see Akram Khan and physical theatre, and then I read that Farooq Chaudhry (Khan's producing director) is credited as artistic consultant and creative producer, and Simon McBurney of Complicite as mentor and dramaturge.
Concept, direction and choreography are by Mbi himself. Lee Curran is lighting designer and Nick Hillel & Adam Smith of Yeast Culture are the animators. Sound engineer is Fred Defay, and there are voice actors, visual artists, and more—production values are high for this sixty-minute intense solo, which looks as if a lifetime has been invested in it. Part of Well Seasoned, celebrating Black dance, it would do well on screen.
Dickson Mbi said: "Enowate is my most personal show yet—through the creative process I am reflecting on my experience of being lost between cultures and finding my authentic self. An exploration that requires me to expose myself to the fragility of what it means to be a person of colour in today's world. I created the show to connect with people and to share my history with them. I am hoping the show acts as a cathartic ritual—ultimately exploring what it means to be human.
"Today, while important conversations around identity occupy our minds it feels timely and relevant to consider what it means to be African in the West, and to be seen as a Westerner in Africa—I have the privilege to be connected to my ancestry and my family's traditions, but I realise it is not the case for many."
Reviewer: Vera Liber