Foxfinder
Dawn King
Bill Kenwright
Ambassadors Theatre
–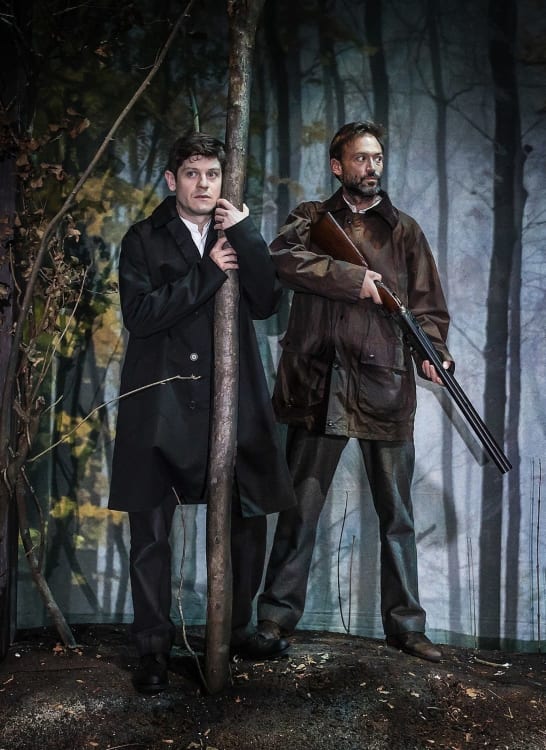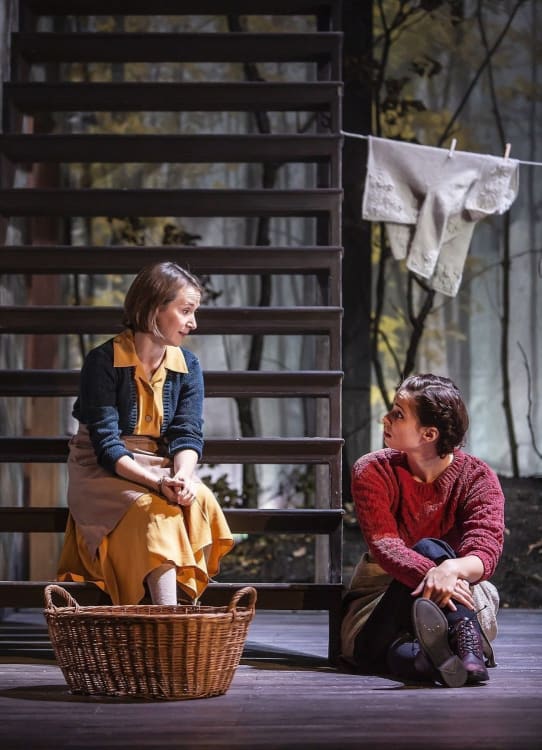 Foxfinder is a small-scale, futuristic thriller set in a dystopian version of rural England. It first came to the stage at the Finborough in 2011 as the reward for winning the Papatango New Writing prize.
The action takes place in rather shabby farmhouses belonging to two families who are struggling to meet challenging output targets laid down by the powers that be with Soviet rigour.
Probably as a direct result, the eponymous Foxfinder, played by Iwan Rheon, descends with a brief to sort out the underperforming farmers, whose failures appear to stem from a series of tragic misfortunes.
Although he is only 19, William Bloor is filled with the kind of unwavering self-confidence that comes from being bred into the role from the age of five, speaking portentously at every opportunity.
What starts out as a slightly edgy conversation with Samuel and Judith Covey, respectively played by Paul Nicholls and Heida Reed, soon turns into an intrusive interrogation. Given that William, as he insists on being called in this household, is briefed in the kind of detail that would have made the Stasi proud, he does little more than confirm initial prejudices about his hosts
He then carries out a similar exercise with the biblically named Abraham (unseen) and Bryony Hannah in the role of Sarah Box, the latter potentially some kind of freedom fighter or the very least a troublemaker.
In order to get on with Foxfinder, it is necessary to buy into a number of initial assumptions, several of which are of the kind that thrillers demand but remain far from any kind of likely reality, requiring regular and significant suspensions of disbelief in viewers.
In particular, the country is ruled on the basis that foxes are insidiously trying to take control, even though they appear to have been extinct for a considerable period of time or the very least have disappeared from the countryside.
It is this threat that gives the callow Bloor his power over the locals, which he eventually attempts to use in a manner that is so uncharacteristic as to seem ridiculous, leading to an unlikely finale.
There may well be hidden allegorical depths to this piece and maybe even a nod towards Arthur Miller and The Crucible but, despite the plaudits, anyone who fails to find them and is not addicted to low-budget TV or film thrillers might well find this play hard work.
Reviewer: Philip Fisher