Gaslight
Patrick Hamilton
Northampton Royal and Derngate
Northampton Royal
–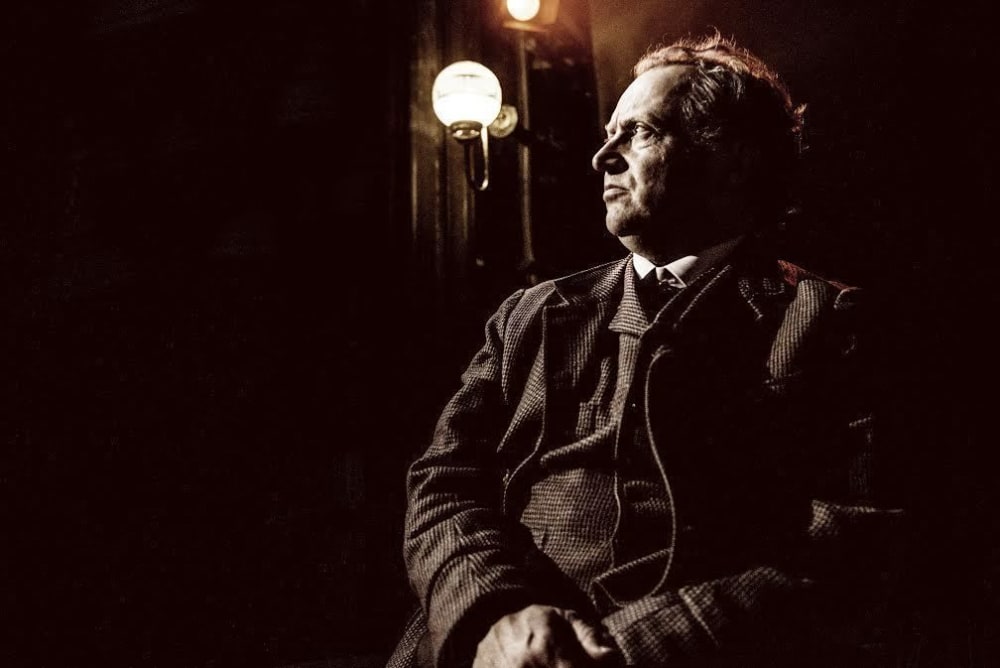 Patrick Hamilton's 1939 psychological thriller Gaslight has always been a popular choice for amateur companies. Surprisingly, it has not been such a favourite with professional theatres who dust it down only sporadically.
That may be because directors and programmers consider Gaslight to be twee in places. They may also think it does not have enough suspense to make it a true classic. That was my opinion after seeing a couple of previous versions in Midlands theatres.
But that was before I witnessed Lucy Bailey's gripping production on the Northampton Royal stage.
Over the past ten years, Ms Bailey has been credited with redefining the theatrical thriller. She had successes with Andrew Rattenbury's adaptation of James M Cain's The Postman Always Rings Twice, Daphne du Maurier's Don't Look Now and Dial M for Murder by Frederick Knott, among others.
She also directed Tara Fitzgerald in 2013 when she made her Royal Shakespeare Company debut as Hermione in The Winter's Tale. The pair team up again for Ms Fitzgerald's portrayal of Bella Manningham, the heroine of Gaslight.
The parts of Bella and Hermione are similar in that they both show an incredible amount of love for and forgiveness towards their husbands, despite being treated abominably.
In Lucy Bailey's hands, Gaslight becomes a gripping experience. You are on the edge of your seat throughout. She has given the story a modern feel, making it fresh and vibrant without taking it out of its Victorian setting.
Gaslight features the Manninghams who have been married for seven years. For the past six months, Bella has shown signs of madness, like her late mother. Her philandering husband has driven her to the verge of insanity for a reason that is not immediately clear. She is at her lowest point when the gaslights start to dim and strange noises are heard from the top floor of the house.
The arrival of former police detective Rough, who is still trying to solve a 20-year-old case, casts light on Manningham's past as well as his reason for buying their home in an unfashionable part of London.
Tara Fitzgerald is magnificent as Bella. She goes through a complete range of emotions as she is manipulated into questioning her sanity. She makes the most out of every line as she suffers mental torture which manifests itself in self-doubt, fear, shame, confusion and humiliation. It is a complete performance.
Jonathan Firth is suitably manipulative as Jack; he taunts his wife, even suggesting she is not as attractive as one of their servants as he exerts a typical Victorian husband's stranglehold over her.
Paul Hunter brings a light, occasionally comedic feel to Rough, his intermittent melodramatic touches contrasting with his methodical detective's mind.
There are strong performances from Alexandra Guelff, the coquettish maid Nancy who shows disdain for her mistress and Veronica Roberts as the more mature Elizabeth who shows a commendable loyalty to Bella.
Chris Davey's lighting and William Dudley's design play a key role, adding to the tension which rarely lets up throughout.
Karl Dixon's video proves to be the unexpected success, revealing what is happening on the top floor of the building and showing how Manningham will suffer a terrifying ending. It takes your breath away. The video is used sparingly and effectively.
Gaslight might not be a suitable choice for all theatres. But Lucy Bailey has another hit on her hands, Tara Fitzgerald shows what an accomplished actress she is and the audience reaction proves that Northampton Royal is totally justified in staging it.
Reviewer: Steve Orme