Good People
David Lindsay-Abbaire
Hampstead Theatre Productions and Old Vic Productions
Noël Coward Theatre
–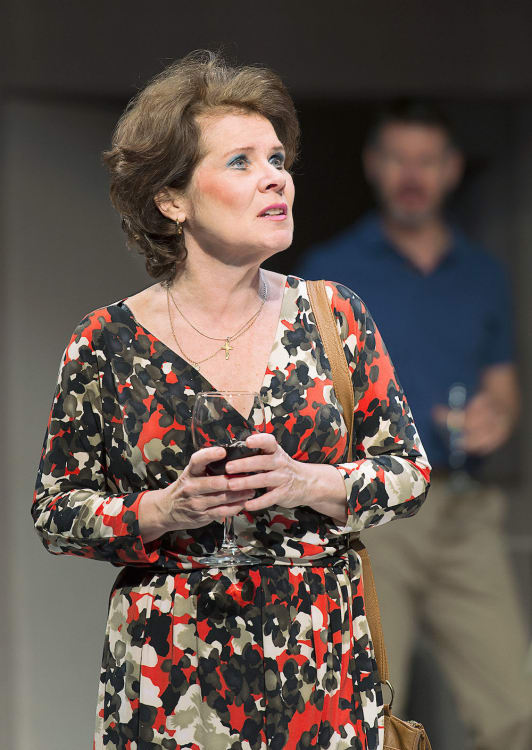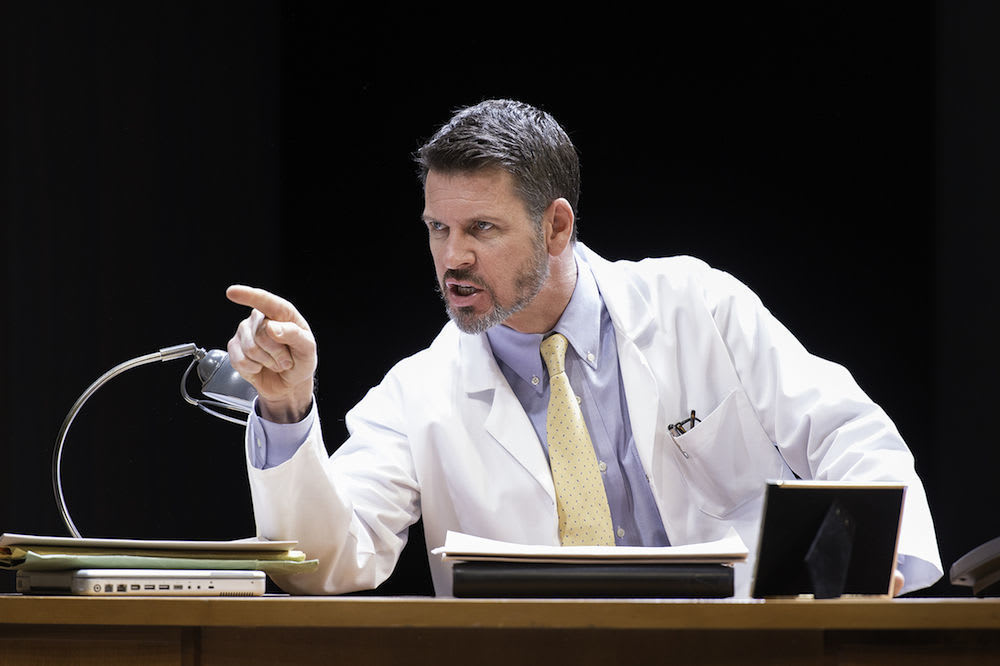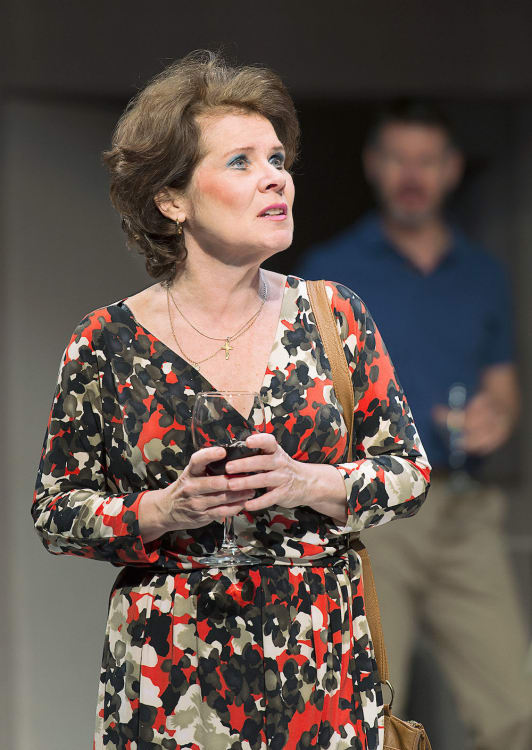 Jonathan Kent seems to have the Midas touch: a prolific opera and theatre director whose productions are big hits with audiences, not to mention the frequent West End transfers.
In recent years he's directed the much acclaimed Sweeney Todd and Noel Coward's Private Lives for Chichester Festival Theatre, both transferring with rave reviews to the West End. Now he's done the same with Good People, opening at The Noël Coward Theatre after a sell out run at Hampstead Theatre.
Written in 2011, David Lindsay-Abbaire's play has already been staged 5 times around the globe before reaching this London run. It was also awarded the New York Critics Circle award for best play, and it's easy to see why Good Times has been such a hit.
The pacing is excellent; the on-trend, relatable subject matter's is not over-egged. It's darkly humorous and the evening races by, following the plight of Southie mum Margaret (Imelda Staunton). She's trapped with a disabled adult daughter, and no support from the father. With no real money to pay carers, she relies on the good will of her south Boston neighbours who turn up late.
The play opens with Maggie losing her job after frequently being tardy to the store, and follows her thwarted attempts to get work. Desperate, she visits old boyfriend Mike (Lloyd Owen) who escaped from the projects, and is now a doctor with a pretty young wife living in one of the nicer neighbourhoods. Lindsay-Abbaire explores whether hard work is enough to get out, or whether good fortune needs also to be acknowledged.
The witty script is aided by a five-star delivery from the entire cast. The play is just short of two hours, but feels more like thirty minutes, the whole audience breaking into spontaneous laughter frequently.
Maggie is a chatty lady with an answer for everything and a quick, sarcastic humour. Staunton plays this gritty and desperate part to perfection, and her energy fizzes onstage. Her loud-mouthed, brash best friend Jean (Lorraine Ashbourne) and canny elderly neighbour Dottie (Susan Brown) provide riotous, sharp dialogue. It's a nice change to have large cracking female roles.
This tale of social mobility is not as straightforward as it looks. After initially rooting for Maggie in her dire situation, our sympathies are swayed as Maggie gets mean. Unable to get her desired job offer, she stirs trouble, labelling Mike as 'Lace Curtain'. This places him in the camp of those that think they're better than everyone, and to a point it's certainly true. He looks back at their upbringing and thinks that he's successful purely due to his hard work, the others that didn't make it not applying themselves as well as him.
Although Good People reveals America's class consciousness, it has plenty of parallels here across the pond. In our recession-struck country, there is a great deal of anger directed at the supposed lazy benefit users, and much is made in the media on the subject of the scroungers of society. This play certainly provokes questions, and another angle with which to view the struggles of social aid.
A thought-provoking, hilarious play that deserves its transfer, and worth paying West End ticket prices to see it.
Reviewer: Louise Lewis