How To Be Brave
Siân Owen
Dirty Protest Theatre
Community House, Newport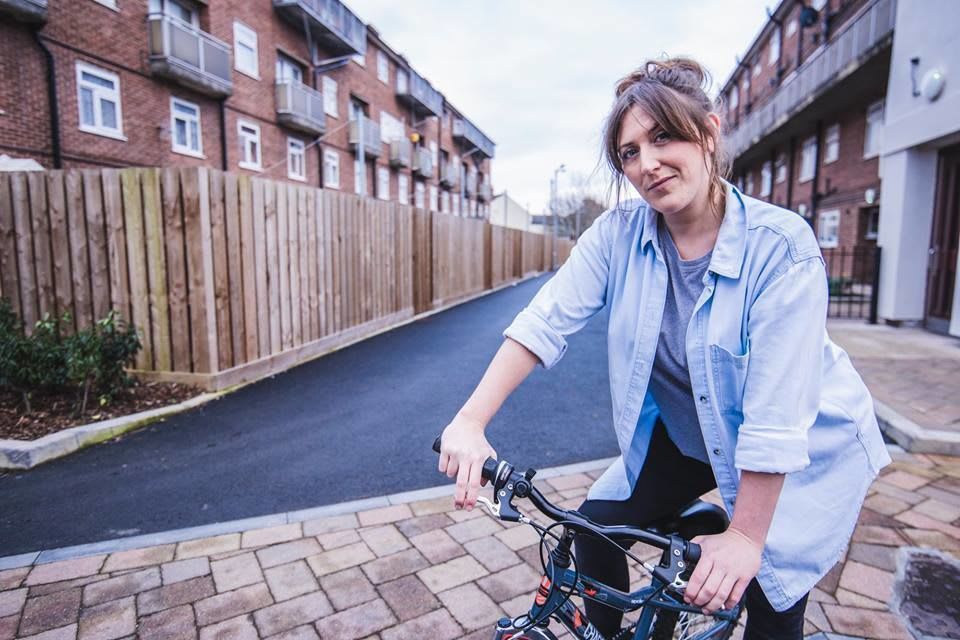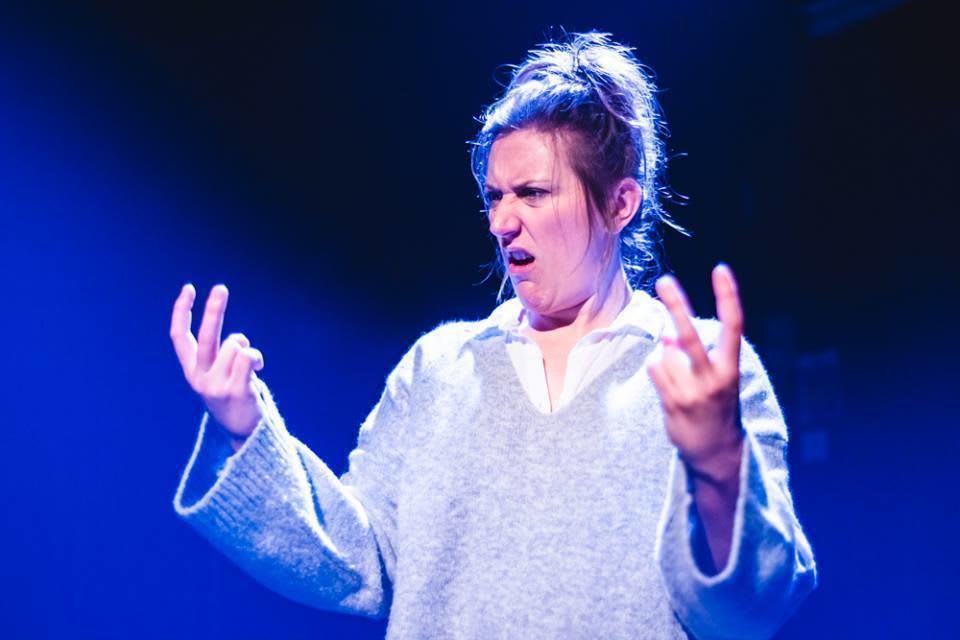 Dirty Protest is a company who, starting in 2007, have made their reputation by staging rehearsed readings of short plays by dozens of writers (including myself, to declare an interest), often in non-traditional locations. They have increasingly shifted their focus to small-scale touring productions, with plays such as Last Christmas, Parallel Lines and Sugar Baby.
Having initially missed their latest show, How To Be Brave, and noted the hugely positive reaction to the piece on social media, I was delighted to get the opportunity to see its final presentation (for the moment at least) in a community venue in the heart of the city which inspired it. The overwhelmingly local audience included a number of crying babies, which turned out to be somehow fitting, given the subject matter.
Siân Owen's one-woman play tells the story of a day in the life of single mother and librarian Katie, played by Laura Dalgleish. We catch her at a moment of crisis involving her young daughter, who has health problems. Unable to cope with her emotions, Katie runs from her mother's house, where they are staying, somehow acquires a child's bicycle and embarks on an odyssey around Newport, various locations bringing pivotal moments from her past vividly to mind.
Rather than simply name-checking landmarks which are familiar to the audience, Owen's ripely amusing script puts them and their significance at the heart of Katie's story. Thus the mechanical clock which once stood in the city centre reminds her of the humiliating childhood incident which led to her being nicknamed "Iceland" (because she "froze"); and the bridge from which the visiting Houdini famously jumped in 1913 brings to mind her daughter's intrepid nature.
Working in-the-round, Dalgleish makes the most of the limited space. Despite being a troubled character, her protagonist is genially conversational, casually engaging with the audience. Director Catherine Paskell makes a virtue of Katie's restlessness, ensuring near-constant, but appropriately motivated mobility; the cathartic dance routine to Snap's "The Power" (choreographed by Bridie Smith) is almost worth the price of admission in itself.
The venue not being designed for performance, Dan Lawrence's cleverly synchronised soundtrack did not quite come across optimally; Dave Beever's lighting design was effective, however, in reflecting Katie's disorientation.
Owen's storytelling seamlessly slips between past and present, and if there are a few narrative contrivances, they serve to underline the point that Katie, under great pressure though she may be, is not alone. Men are largely absent from the narrative; this is a story about women drawing strength and courage from one another in difficult times.
Dalgleish is beautifully, toughly sympathetic as Katie, deftly taking on the personae of supporting characters as required; and the piece stirs the emotions without being mushily sentimental.
The standing ovation at the end of a captivating hour was well-deserved by all concerned. One hopes that How To Be Brave will, at some point, resume its journey.
Reviewer: Othniel Smith