Imperium I: Conspirator
Based on The Cicero Trilogy by Robert Harris, adapted by Mike Poulton
Royal Shakespeare Company
Gielgud Theatre
–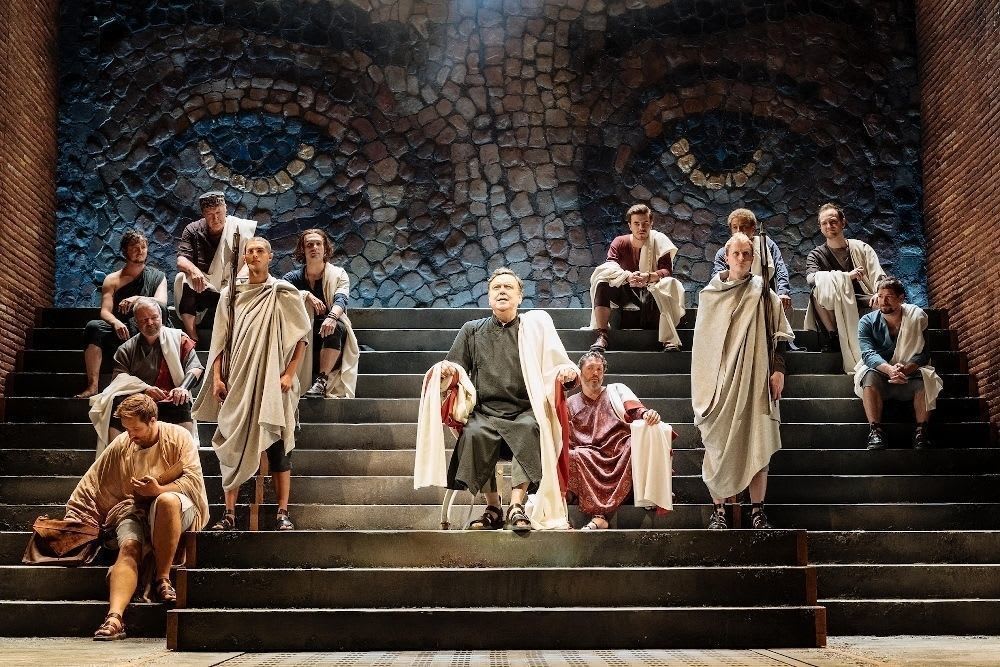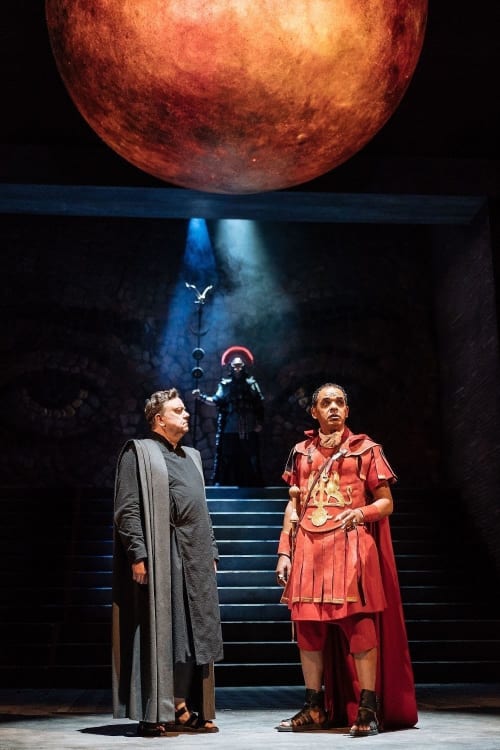 The RSC has a distinguished history of adapting classic works for the stage, the list includes Nicholas Nickleby, Les Misérables, The Canterbury Tales, Wolf Hall and Bring up the Bodies, the last three all adapted by Mike Poulton.
The company's latest venture, which has already won plaudits in Stratford, is another Poulton adaptation of a modern novel cycle, The Cicero Trilogy by Robert Harris.
Like I, Claudius, this seven-hour epic under the direction of Gregory Doran is set in ancient Rome, where skulduggery and sex appear in abundance to leaven the more serious aspects of political life.
There is a knack to compressing gigantic novels into relatively short pieces for the stage and the starting point must be to cut out everything extraneous, leaving behind hours of gripping entertainment. Yet again, using slangy modern English, Poulton and the RSC achieve this in a 3¾-hour first part that will leave viewers gossiping for more in the form of Imperium II: Dictator.
Overlooked by a globe that receives projections and a pair of gigantic mosaic eyes, courtesy of designer Anthony Ward, the drama follows the stealthy progress of Richard McCabe's Cicero, a common man with uncommon ambition. His decades-long tale is narrated by a witty slave and amanuensis who is also a perfect sounding board, Tiro played by Joseph Kloska.
Conspirator is divided into three "plays", each named after an individual. The first is Cicero's own, providing a brief back-story before showcasing a great political animal beginning to exercise his muscles and, as one of a pair of Consuls, rule the Republic of Rome. This is far from easy given that competing factions are beginning to develop with sinister machinations taking place behind the scenes as ambitious colleagues plot murder and jockey for power.
One of those takes centre stage in Play II. Joe Dixon portrays angry, bombastic Catiline as a muscular skinhead bovver boy, who eschews diplomacy in favour of bluster and bullying. During a period of great fear and bloodshed, with Rome on the brink of civil war, our cowardly protagonist ducks and dives in an effort to stay alive, at one point bravely saving Julius Caesar, portrayed by Peter de Jersey, at a moment when the Senate appears ready to condemn him to death.
The final part of the first session focuses on Nicholas Armfield as playboy Clodius, more interested in sex, drugs and the Roman equivalent to rock 'n' roll than serious politicking, although having identified an opportunity to ride roughshod over the Senate and Cicero, the young man is happy enough to promote his own claims to power and glory.
Throughout all of these exchanges, Cicero holds his head high, does not lose it, which is quite an achievement, and maintains influence thanks to a mixture of diplomacy, cunning and on occasion the wealth of his long-suffering, frustrated wife Terentia, brought to the stage by Siobhán Redmond.
While the plotting can occasionally seem a little formulaic and Cicero has a little too much in common with the stage version of Thomas Cromwell, between them Robert Harris and Mike Poulton do a wonderful job of taking the audience back into Roman times and creating a vast array of detailed characters often with little more than a few strokes of the pen, all perfectly marshalled by Gregory Doran.
Reviewer: Philip Fisher