Kindred Spirits
Ross McGregor
Jack Studio Theatre
Jack Studio Theatre
–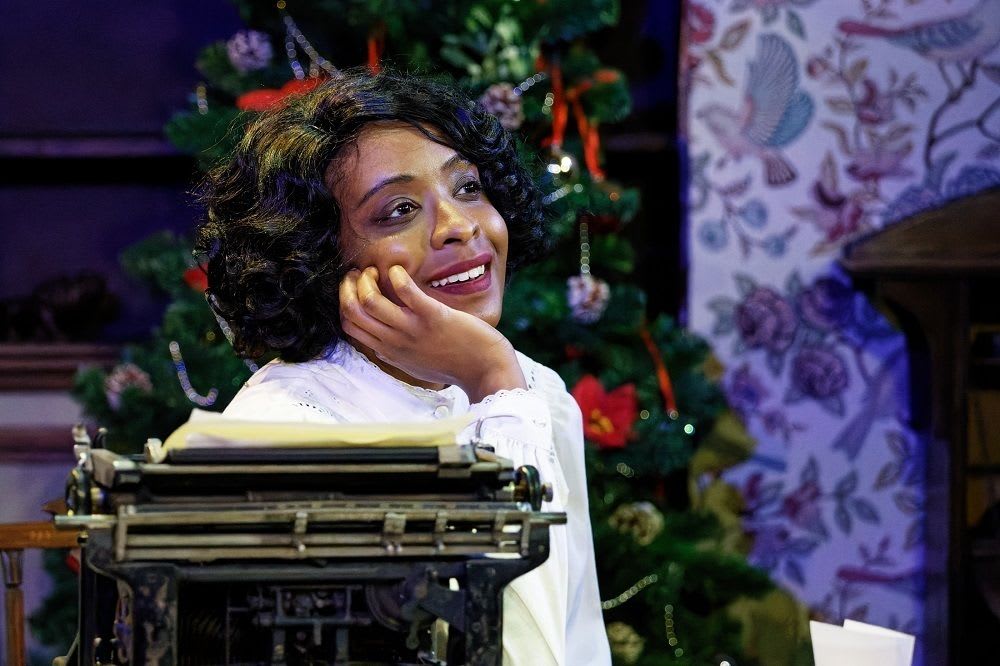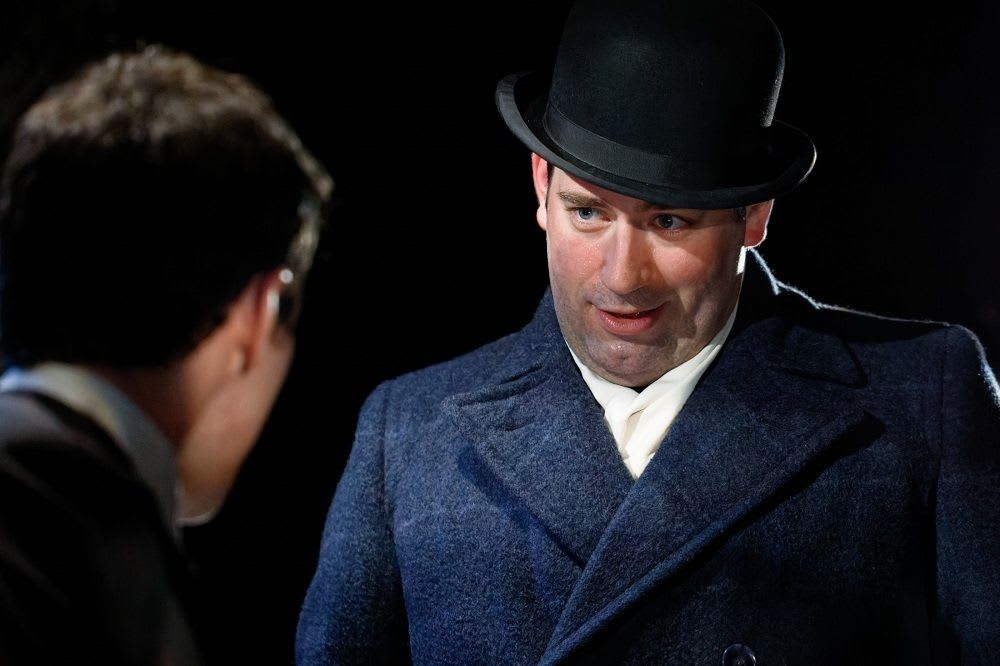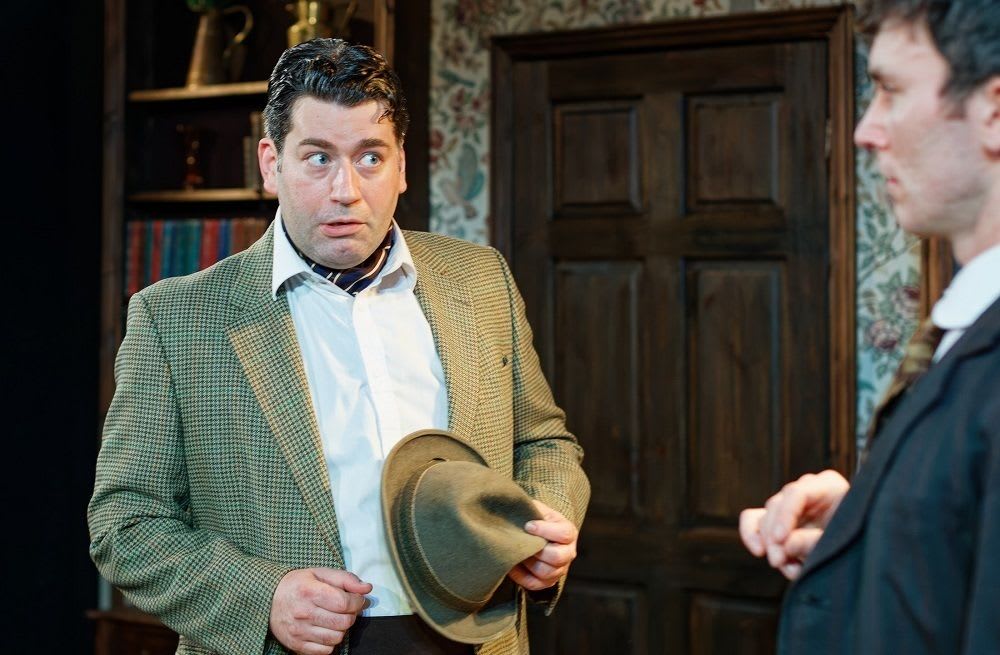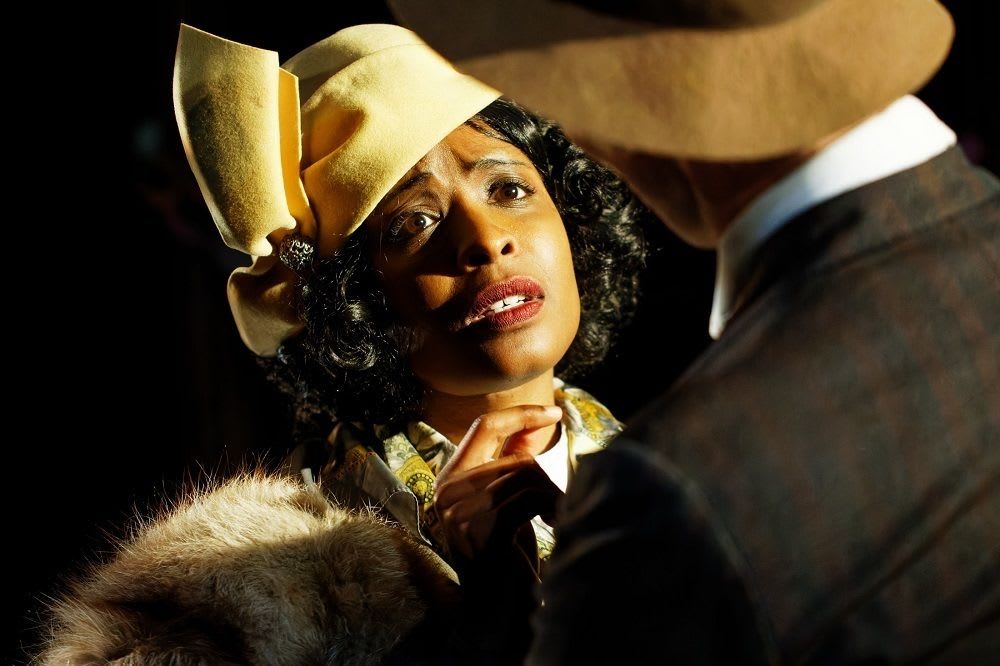 Kindred Spirits is an utterly delightful comedy and just the tonic for long dark nights and our present renewed pandemic gloom.
Writer Ross McGregor borrows keenly from classic films in a way that tingles with the pleasure of familiarity, an act of gently mocking homage that succeeds in delivering something new.
The action is set in the 1920s, but McGregor brazenly references plots from across the decades of Hollywood's heyday, mixing up genres—and he isn't too shy to inject the odd anachronism, adding to the fun.
We find young crime-writer Jeremy Roland newly relocated to the countryside with only his dog Marlowe and the housekeeper for company. Christmas is just round the corner and his publisher's deadline approaches.
So far so drawing room comedy, but before long, we are plunged into film noir intertwined with City-of-Angels-meets-Brigadoonesque fantasy—because, yes, there are also songs—with a touch of Blithe Spirit and Casablanca.
It is a skilfully blended mix that demonstrates McGregor's flair for drawing on many sources and also knowing when to stop.
Director Kate Bannister comes into her element directing the enchanting foolishness of having the cast of three play more than a dozen roles with farce-quality exits and entrances, and scene changes delivered with military precision. We have seen her do this before with The Mystery of Irma Vep and The Hound of the Baskervilles but there is nothing tired about Kindred Sprits and she clearly has a talent for directing comedy.
Some credit must also go to lighting and sound designers Robbie Butler and Julian Starr (who also composed the incidental music, whilst the songs are composed by Joseph Hardy), whose technical proficiency is key here, and Karl Swinyard, whose set design provides an elegant backdrop to the mayhem of the action that is carried off with aplomb by the cast of Bryan Moriarty, Rachel Summers and Ben Higgins.
They are clearly a disciplined ensemble, sliding in and out of characterisations and accents; individually and collectively their comic timing is spot on, but they also seem to enjoy themselves making it all look effortless.
This is fringe seasonal comedy as a beacon of fun in glum times. Go get yourself a piece of it.
Suitable for those aged 10 and over; Kindred Spirits is presented under the latest safety guidelines and The Jack is also offering socially distanced performances on 21 December and 5 January.
Reviewer: Sandra Giorgetti