The Hound of the Baskervilles
Steven Canny and John Nicholson, based on the story by St Arthur Conan Doyle
The Jack Studio Theatre
The Jack Studio Theatre
–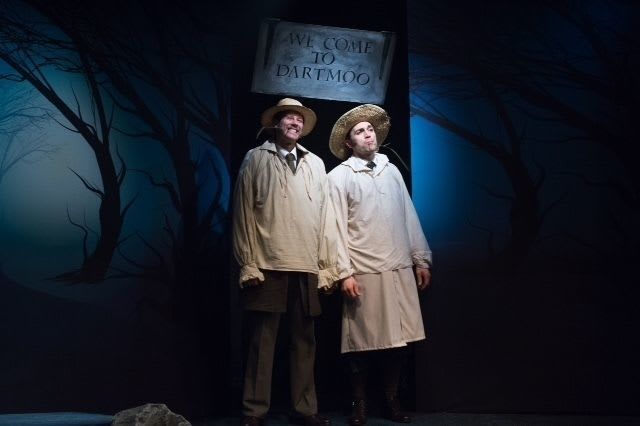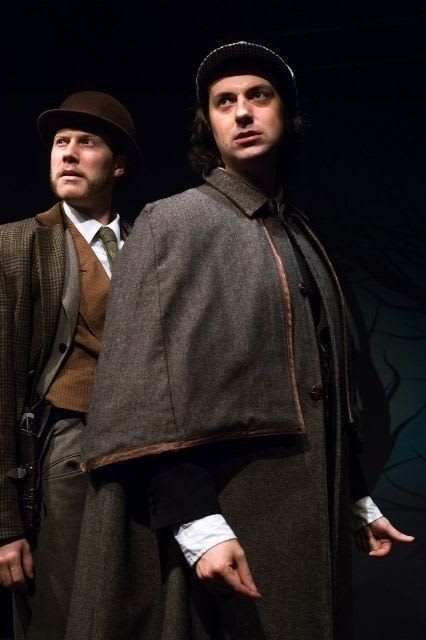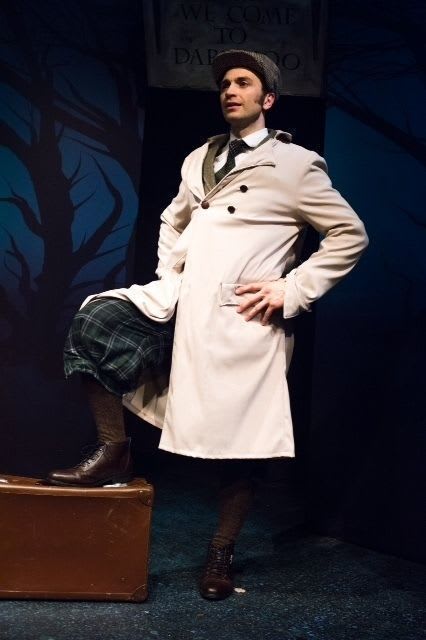 The Jack Studio's festive show is the Steven Canny and John Nicholson adaptation of the classic The Hound of the Baskervilles.
To my great joy, it manages to be both true to the spirit of the original whilst being nothing like it at the same time.
As a teenager, I devoured Sherlock Holmes mysteries until I, like their author Arthur Conan Doyle, got tired of him.
It is an ennui I have been happy to live with for decades, only keeping total aloofness at bay with the occasional interesting, but ultimately uninspiring, stage adaptation.
The Canny/Nicholson comic interpretation of The Hound of the Baskervilles first saw light in 2007 and in hindsight it looks rather like the forefather of The Play That Goes Wrong which is now playing the Duchess Theatre where Hound had its successful West End run before touring.
Which is not to say that the show is in any way dated—it has needed only minor tweaks to still feel like this romp could have been written yesterday.
A mix of Pythonesque absurdity, Buster Keaton slapstick and comic physicality, this is fast and funny, funny, funny, and deserving of the spontaneous mid-scene applause and the whooping at curtain call.
No opportunity to entertain has been overlooked and, although the second act is not as rich as the first, the gags just keep coming. Over-stretched metaphors, disappearing trousers, double entendre, comic asides and visual absurdities tumble over each other at breakneck speed.
Unbelievably amongst all this hilarity, Conan Doyle's story gets more or less told. The co-dependent relationship of Holmes and Watson is recognisable and the tale's gothic tones and interest in the supernatural are discernible.
The Jack Studio's artistic director, Kate Bannister, directs an indefatigable trio of actors who triumph, their ensemble work enriched by their collective comic timing.
I witnessed Joey Bartrum's self-evident ability to play different characterisations as various waiters in Time of My Life at The Jack earlier this year, and here he goes a step further.
Bartrum plays Holmes, the sinister servants Mr and Mrs Barrymore, the villain Stapleton for which he channels Richard III, and the beguiling love interest Cecile. He swaps between them with dexterity and some very fast costume changes.
Watson is played by Adam Elliott, also returning to The Jack having played Karenin in Anna Karenina in the spring. This Watson quirkily likes shooting things and Elliott makes him engagingly slightly dim and very comic.
Andrew Fitch completes the three playing Sir Henry Baskerville and a host of other parts. He too is unfailingly funny whether being the naïve aristocrat or the straw-chewing yokel, or someone in between.
The trio's hard work is well supported technically by a soundtrack of rag tunes and spooky noises (sound design by Philip Matejtschuk) and eerie lighting (designed by Michael Edwards). The set is designed by The Jack's manager, Karl Swinyard, making the best use of library steps to be seen.
Bannister can be truly proud of this well-realised show that fully deserves to be sold out. The Jack ends another excellent year on a very high high.
Reviewer: Sandra Giorgetti