King Charles III
Mike Bartlett
Nick Hern Books
Released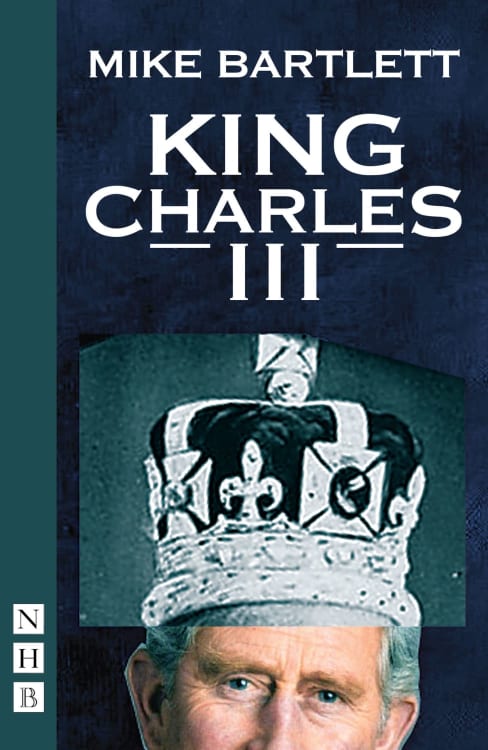 King Charles III was at the very least one of the best plays of 2014 so it is good to be able to read the script at leisure and enjoy the experience once again.
There is no question that Mike Bartlett has written a very special work but seeing it on the page also demonstrates what a fine job Rupert Goold did in directing the piece on stage, first at the Almeida and then in the West End.
After studying the script, one will come to the conclusion that this is a high quality, witty satire on British society, politics and the monarchy.
What takes it out of the ordinary is the literary style, which apes Shakespeare with impressive verisimilitude. That is then complemented by a cleverly compiled plot that somehow incorporates elements of a number of the Bard's most popular works in a fashion that would be invisible to the man or woman in the street. They would just get carried along by the comedy and depictions of famous people.
From the opening scenes, Bartlett catches the contemporary zeitgeist and, soon enough, his still to be enthroned King shows real character and individuality.
Charles is willing to stand up to both his fictional Prime Minister and the leader of the opposition from the first metaphorical googly that is bowled at him.
Rather than bowing to convention, the new King rebels in the interest of freedom of speech. The consequences turn this play into the 21st-century equivalent to a classic tragedy as the King's flaws (or more accurately foibles) lead him down a path from which there is no return.
At the same time, his son and daughter-in-law look too much like unpleasant renegades from King Lear, while the ginger-haired lad whom it is hinted might not even be entitled to his place in the Regal pecking order is, perish the thought, roughing it with an ordinary girl.
Despite the exaggerations in the interests of comedy, somehow King Charles III smacks of authenticity, which is the reason why it has proved so successful.
Seeing it on the page gives readers the chance to enjoy every single line and joke as well as ponder the morals of all involved.
In the wake of the play's popularity, Nick Hern Books has published a new hardback edition with the highest production values. This features an introduction by Jon Snow, a piece about the play's development by assistant director Whitney Mosery and a fresh afterword from Mike Bartlett shedding light on his creative processes and interaction with the subject matter.
Reviewer: Philip Fisher