La Razón Blindada (The Bulletproof Reason)
Arístides Vargas
CASA Latin American Theatre Festival and Teatro Malayerba
Barbican Pit
–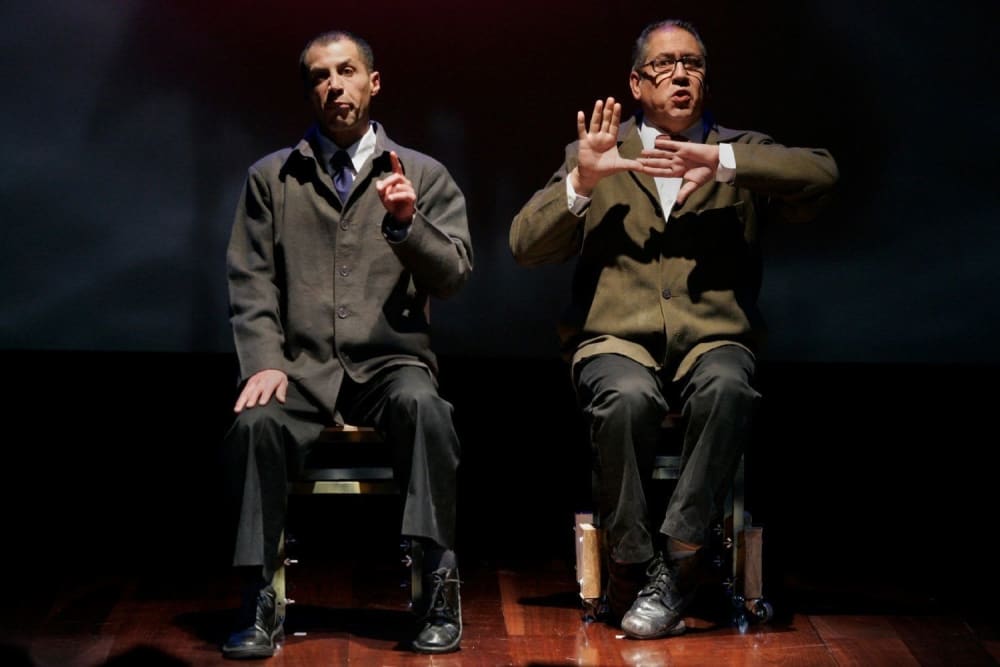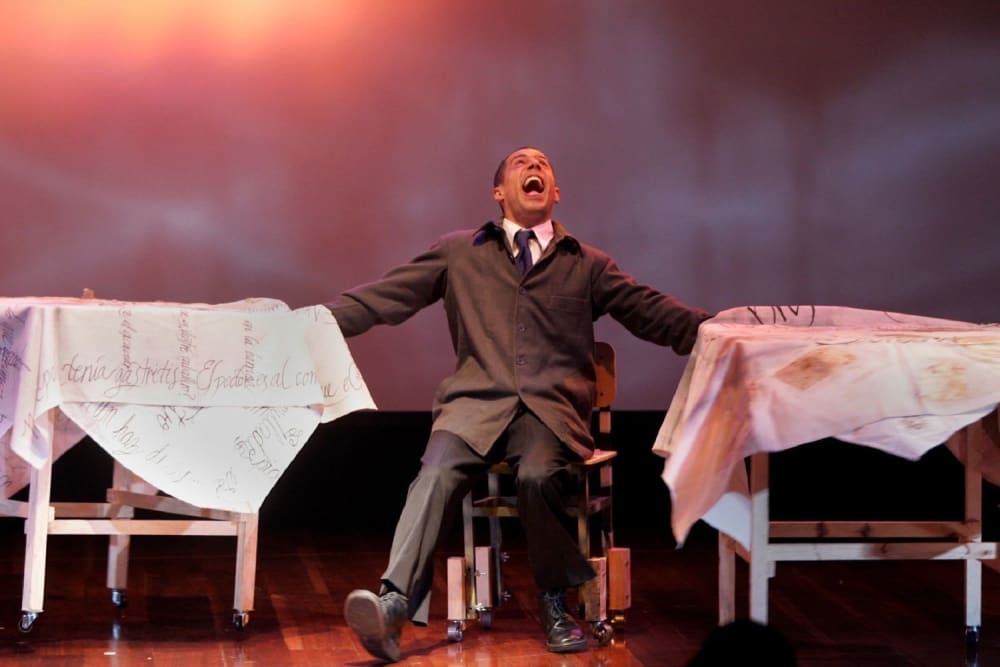 While watching Teatro Malayerba's La Razón Blindada, one becomes pretty certain that this is a really special play. However, it requires fluent Spanish to appreciate what can be baffling for far too much of its 80 or so minutes.
Only at the very end will viewers who have not read the programme notes become certain of the setting for an absurdist, existential two-hander.
That is a political prison in Argentina. There, two characters meet every Sunday and, from flawed memory, replay as much as possible from Don Quixote. Arístides Vargas is the calm if quirky Panza, while Gerson Guerra plays the equally quirky but rather more manic de la Mancha.
Relating episodes form Cervantes's classic novel is their means of escaping, if only for a few hours, from the futility and torture that characterises their daily lives.
As such, this second play in the CASA Latin American Theatre Festival after Hamlet de los Andes might bear comparison with The Island but it also has something in common with both Waiting for Godot and Rosencrantz and Guildenstern Are Dead.
The actors use highly trained physical theatre skills to complement verbal dexterity that often leaves the surtitles far behind in an experience that deserves an English language translation to enable its attractions to be fully appreciated.
Reviewer: Philip Fisher