Les Misérables
Victor Hugo
August 012
Chapter, Cardiff
–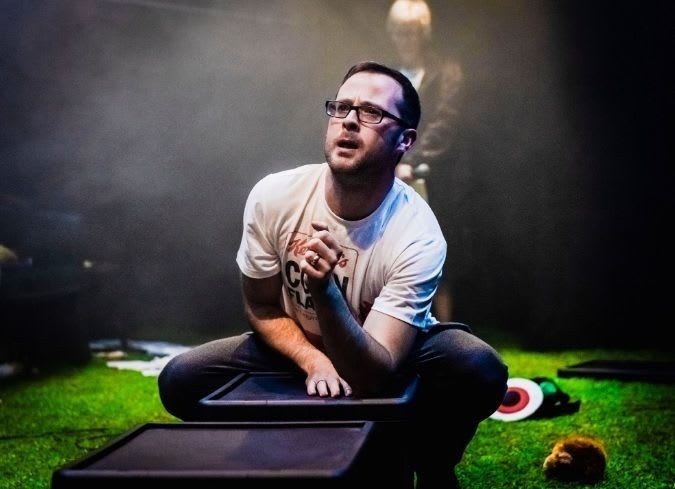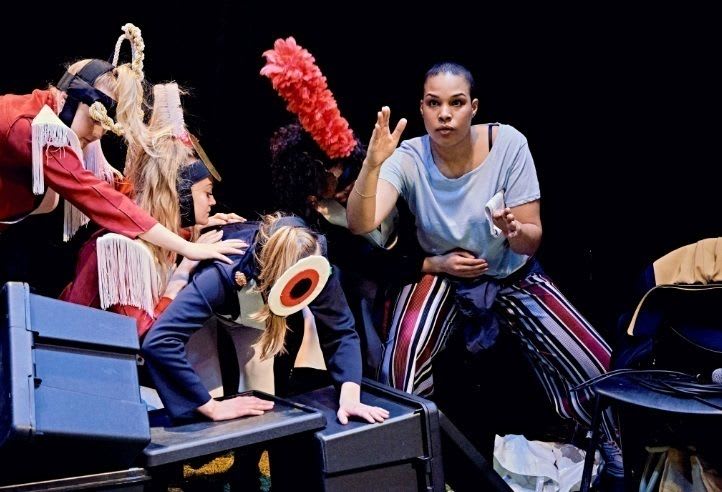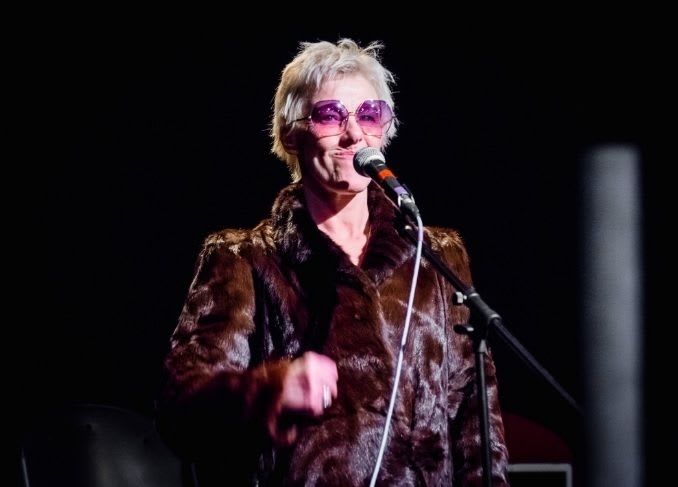 In an unusual move, August 012 invited critics and bloggers to review a full dress run of their take on Victor Hugo's Les Misérables. This is because it is due to open on the weekend upon which the United Kingdom was scheduled to leave the European Union, and this is a piece which comments explicitly on Brexit; therefore its content was predicted to alter in line with events in the wider world.
Thus, what follows is a review of a preview, with the lighting cues and soundtrack not finalised, several supporting players unavailable, and a photographer on-stage, recording the action. It is also informed by a clarificatory, post-performance discussion with director Mathilde López, whose work (e.g. Yuri, Of Mice And Men) I have approvingly reviewed before.
Unsurprisingly, the piece bears little relation to the massively successful musical of the same name (although audience members who might be disappointed at this were jokingly offered the opportunity to listen to a recording of it through headphones). This is, instead, based on the nineteen chapters of Hugo's epic novel which were devoted to the Battle of Waterloo.
This event is notable because the defeat of Napoleon, in 1815, saw the collapse of the First French Empire and brought to an end a centuries-long series of European wars. The parallel is drawn (perhaps not clearly enough, as a fellow critic noted after the show) with the post-World War II foundation of the European Union, whose impulse was pacifistic rather than economic.
The playing area is set up in traverse format, with the audience facing one another across a patch of turf. Female soldiers—dance students from the University of South Wales choreographed by National Dance Theatre Wales alumnus Matteo Marfoglia—march in and play dead. The principal cast—Ri Richards, Carwyn Jones and Luciana Trapman—commence the action proper by using masking tape and references to familiar locations to map out for us the complex geography of the battle.
As the dramatic action proceeds, they also play versions of themselves, re-enacting their whereabouts and reactions on the night of the referendum in 2016—Jones following the news coverage in Cardiff (the media announcements of the results in notable constituencies read out by members of the community cast embedded in the audience) whilst eating Doritos; Richards on a Mediterranean holiday, surrounded by revellers from many nations; Trapman, a Dutch student also in Cardiff, driven to paranoid nightmares by the unfolding outcome. The soldiers also return, playing out various colourful scenarios.
López being a Frenchwoman of Spanish heritage, bringing up a family in Wales, wears her European identity proudly, bringing internationalist avant-garde sensibilities to her work, which can be characterised as controlled chaos (as opposed to the other kind, presided over by certain politicians). Despite the anger and exasperation on show in Les Misérables, there is much irreverent humour. And, yes, there is music, in both dance and chill-out modes, provided by John Norton.
As well as Hugo's text, oration from various European luminaries (and otherwise) is cited; the tone of regret is palpable. But even ardent Brexit supporters will be able to bask in the glory of a chaotically bloody British victory; even one about which we know shamefully little.
As this is a review of a work in progress, much will have been tweaked and smoothed out prior to opening night. In common with this company's previous work, though, I imagine that the barminess will remain, to instructive and entertaining effect.
Reviewer: Othniel Smith