Of Mice And Men
John Steinbeck
August 012 / Hijinx
Seligman Studio, Chapter
–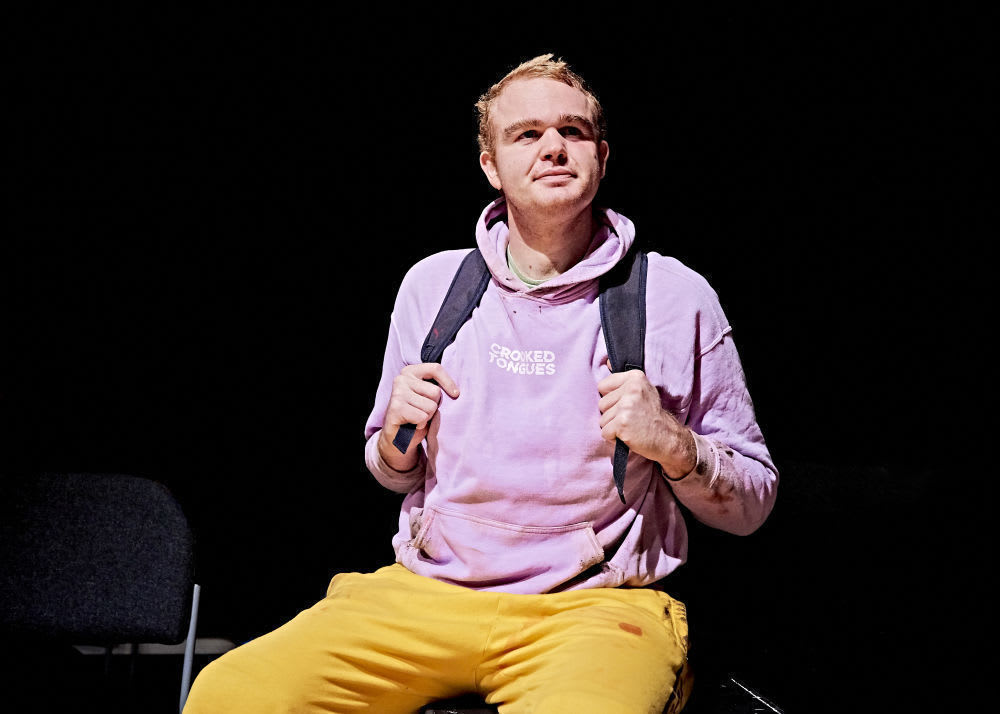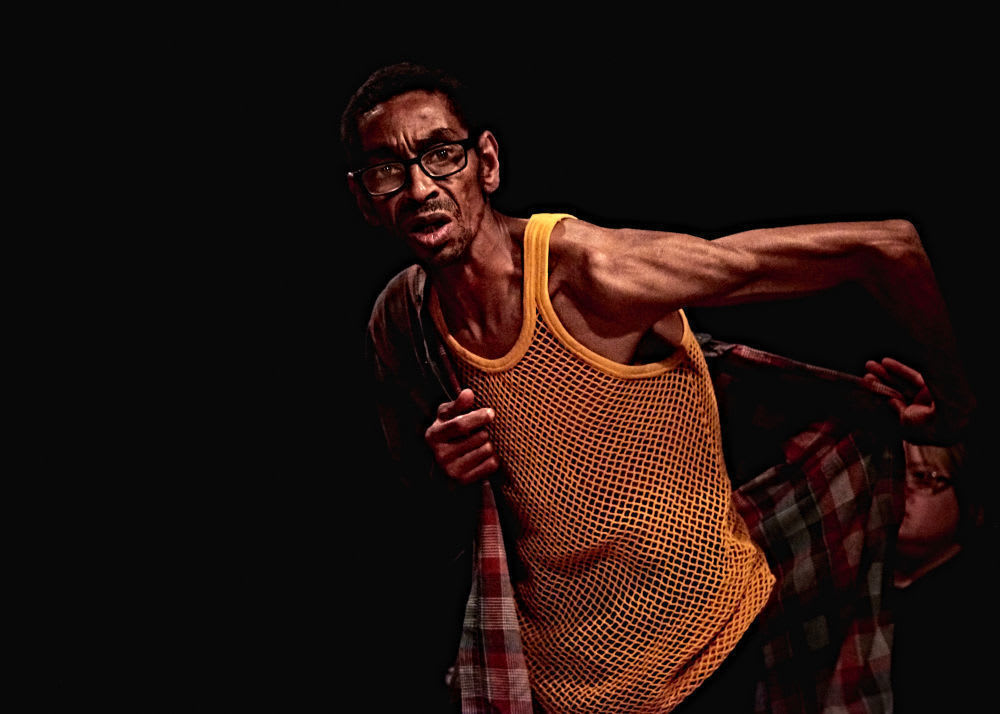 I confess to not having read Steinbeck's classic novel Of Mice And Men. It is such a fixture in popular culture, however, the first of several film adaptations having been made in 1939, only two years after the publication of the book (giving Lon Chaney Jr a rare starring role), that one finds oneself utterly familiar with the details of its characters, setting and unfortunate plot trajectory.
It being a set text, the first night audience largely comprised teenagers who (if they are anything like I was at that age) will have been hoping to see if they can get away without consulting the original. I suspect, however, that this production will have them running to the novel, searching in vain for references to Argos catalogues, jumbo bags of crisps and stage manager Nia Morris.
That is because this production is under the creative control of Mathilde Lopez, one of our most adventurous and visionary directors. Her company, August 012, specialises in taking extant texts (e.g. David Greig's Caligula, Fabrice Melquiot's Yuri) and putting a technically ambitious, adrenaline-fuelled spin on them.
Thus, as we enter the playing-space, it becomes clear that there is no stage, as such, the action unfolding in and around the audience. Tina Torbey's set design is minimal, with microphone stands stationed in each corner of the room and vintage lampshades hanging from the ceiling (augmenting Ace McCarron's lighting design). Casually-clad cast members (styled in gaudy track suits and grimy jogging bottoms by Brighde Penn) interact with audience members as we take our seats.
Wil Young's Lenny kicks us of with Steinbeck's description of the Californian desert during the Great Depression of the 1930s, before he is interrupted by his pal and protector, Lenny, played by Neal McWilliams, using his native Belfast brogue. The situation quickly becomes clear—they are itinerant workers, wandering from farm to ranch, picking up casual labour, and quickly moving on when they encounter trouble.
These problems tend to stem from the "simple" Lenny's fondness for stroking soft things—including pretty ladies' dresses—and the fact that he does not know his own huge strength. Young is a graduate of the Hijinx Academy, which offers opportunities to performers with learning and other disabilities, and acquits himself with great charm as the archetypal "gentle giant".
The cast is completed by Tom Mumford, Sara Gregory and Anthony Corria, each of them taking on different roles, in their own accents, sometimes sharing and swapping characters. Thus, Gregory plays both the farm boss's bullying son, Curly, and his sexy, unnamed wife, whose flirtatiousness leads to disaster.
Gareth Evans's soundtrack is redolent of the work of Ry Cooder, cleverly evoking another time and place; even as the cast's frequent use of the microphones remind us that the characters are performing for us, as well as one another.
These postmodern flourishes do nothing to minimise the unpleasantness of the harsh realities depicted—poverty, racism, sexism, violence, exploitation, hopeless dreams etc. The tough-love relationship between McWilliams's George and Young's Lenny is movingly drawn, and when, towards the end of play, very bad things start to happen, their impact remains shocking, even though they come as no surprise.
Unfortunately, the fact that our seats are in rows which face in different directions means that everyone is bound to miss out on some of the visuals. Added to this, crucial moments are dependent on audience interaction, which tends to detract from the dramatic tension.
This playfulness does not lessen the heartbreak engendered by the central tragedy, however. Lopez's take on the tale is bold, imaginative and—despite the horrors which are played out—fun.
Reviewer: Othniel Smith