Little Eyolf
Henrik Ibsen, adapted by Richard Eyre
Almeida Theatre
–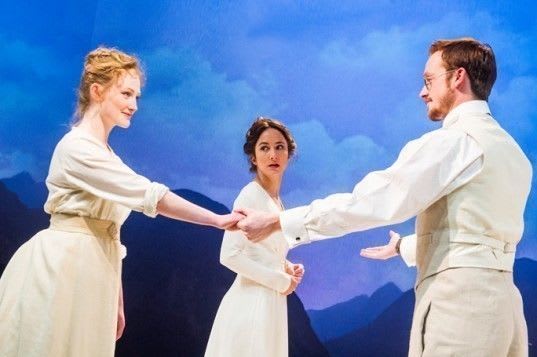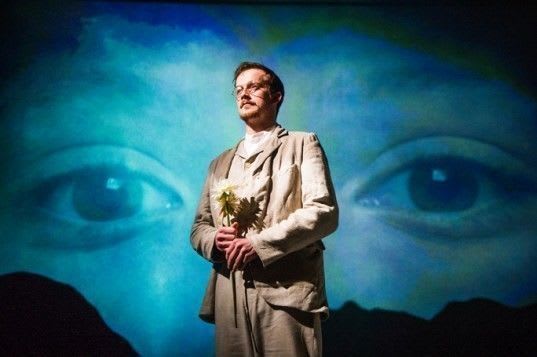 Sir Richard Eyre is an Ibsen specialist whose productions of Hedda Gabler and Ghosts in the same space were unforgettable, characterised by strong performances from his leading ladies.
The former artistic director of the National Theatre is always happy to adapt plays to meet his own vision, sometimes as on this occasion cutting heavily without losing the essence of the drama. Indeed, the Little Eyolf running time of 80 minutes heightens the intensity of a play that is rarely lacking in that quality.
The opening sees Jolyon Coy as Alfred Allmers returning from a kind of sabbatical cum writing retreat, having failed to extend his philosophical treatise but filled with a new zest for life.
His self-appointed mission is to improve the life of his crippled young son, the titular Little Eyolf, portrayed with great nobility on opening night by Tom Hibberd.
Following principles that are modish today but would have seemed eccentric 121 years ago when the play was written, Alfred sets out to persuade Eyolf to ignore his leg brace and crutch and behave like his young fellows.
This exacerbates family tensions involving Lydia Leonard in the role of his highly-strung wife Rita and hopelessly devoted step-sister Asta, played by Eve Ponsonby.
The tragic path that the plot will take is pre-figured in an intoxicating cameo from Eileen Walsh as an unpleasant, peasant rat-wife, seemingly modelled on the Pied Piper of Hamelin.
Having raised grim expectations, the playwright, aided by Sir Richard's adaptation, duly delivers in cold-hearted fashion, the lad drowning in a suitably chilling way, the terror enhanced by Jon Driscoll's over-sized video find.
The consequences are chilling, driving husband against wife, brother against sister and making life a misery for all. The combination of dual parental guilt with obsessional rages does not make for cheery viewing but it will force audience members to recognise the consequences of serendipitous tragedy with much deeper understanding.
A play that seems to be headed for an ambivalent Chekhovian ending in which people learn to endure rather than enjoy existence is transformed in the final moments by an ending offering redemption and catharsis through reconciliation.
One of the strengths of a short, sharp production lies in the contrasting reactions to grief portrayed by Lydia Leonard, whose Rita is loudly bitter and vengeful where Jolyon Coy as Alfred retreats into quieter introspection.
This new version of an old classic concentrates on character rather than drama, particularly as the family's troubles come into sharp focus. As such, this production is highly affecting and does not overstay its welcome.
Reviewer: Philip Fisher