London Stories: Made By Migrants

BAC Moving Museum
Battersea Arts Centre
–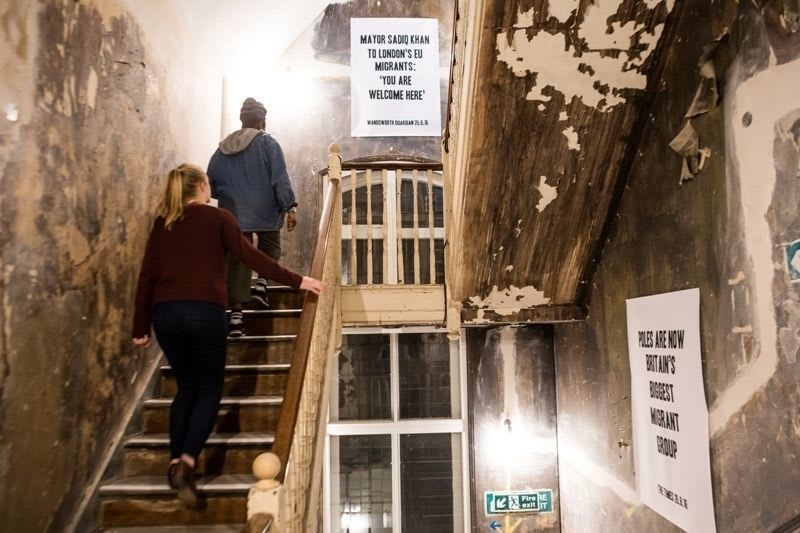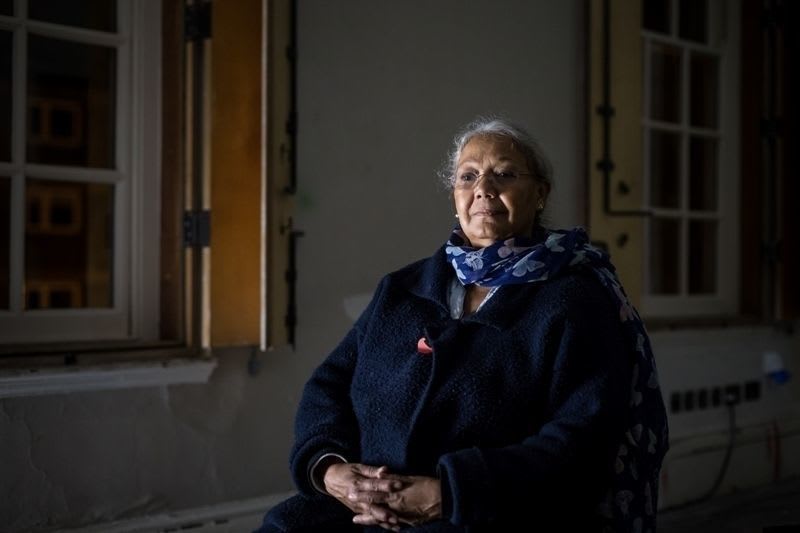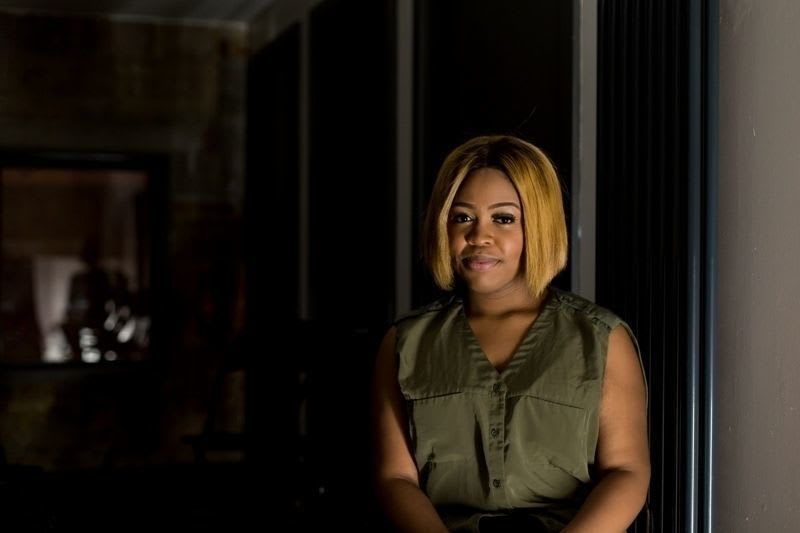 London Stories: Made by Migrants is a festival of true stories which opened this week at London's Battersea Arts Centre.
It would be easy to categorise this simply as an evening of storytelling but to do so would be an injustice.
It is an entertainment but it is also an education. Or perhaps I should say a re–education.
You might think you know something about migration but I am now not sure you really do until you have heard the true life stories, told face to face, of those who have had to find new homes under the most tragic of circumstances.
Watching the News at Ten whilst you make a cup of tea is not the same as a refugee looking you in the eye whilst they tell you about being torn away from their mother as a young child or going to collect the car–bombed remains of their cousin, taking him home in pieces.
Not all the stories are from those who have fled war or persecution—there are more than 30 storytellers from all over the world, and amongst them are those who arrived as children with economic migrant parents, or as young people having to escape their fatherlands on grounds of sexuality or family abuse.
Common threads however emerge from the autobiographies: isolation, emotional distress, homelessness, but also hope, faith and friendship.
What truly connects them is that they have found themselves by chance or by design in London and many have been able to make new homes here and are settled. Refuge indeed.
But there are also those who have lived here almost all their lives and yet have not been allowed to put down roots, traumatised by Home Office induced uncertainty into mental ill–health.
For me, Made by Migrants has an interesting delivery, both intimate and unsettling.
Storytellers are located in rooms and corridors all over Battersea Arts Centre. The spaces are empty except for some chairs and perhaps a light, and the six of you sit in a circle or small group for the story lasting ten minutes or so before being moved on.
Audience groups of five strangers—you are almost certain to be separated from the people to you arrive with—are taken from area to area by a guide and, since BAC could be described as labyrinthine at the best of times, I quickly became disorientated.
There isn't time to fully come to terms with the details of one story before you hear the next and I felt a degree of emotional overload even though there was humour in several of the stories.
I wouldn't want to diminish the dangerous and distressing journeys taken by the migrant storytellers by drawing too strong a parallel with mine for London Stories, but when we reached the final destination and our guide said, "you can stay here as long as you want", it hit me like a ton of bricks.
London Stories: Made by Migrants is political theatre without ever saying the P word.
Its format may not sound like a conventional theatre experience, and it isn't. This is a reason you should see it, rather than a reason not to. It is everything good theatre should be: relevant, mind–broadening and engaging.
It packs a powerful punch and I feel I am still assimilating my experience five days later.
As the London–born daughter of Italians, Made by Migrants has left me wondering "what is home", who are my fellow countrymen who spit on people because they are not from our shores, and just what is the Home Office doing in my name. More importantly, I am wondering what I should be doing about it.
London Stories: Made by Migrants runs until 26 November at Battersea Arts Centre.
BAC's new season Cash, Capitalism and Corporations opens in February and continues into April; it features shows from this year's Edinburgh Festival Fringe by Theatre Ad Infinitum, Mark Thomas, LUNG and Kieran Hurley.
Reviewer: Sandra Giorgetti