Longing
William Boyd, based on two short stories by Anton Chekhov
Hampstead Theatre, London
–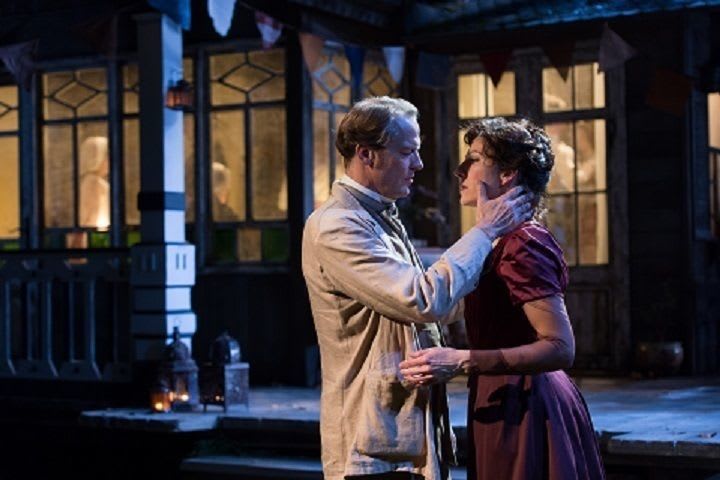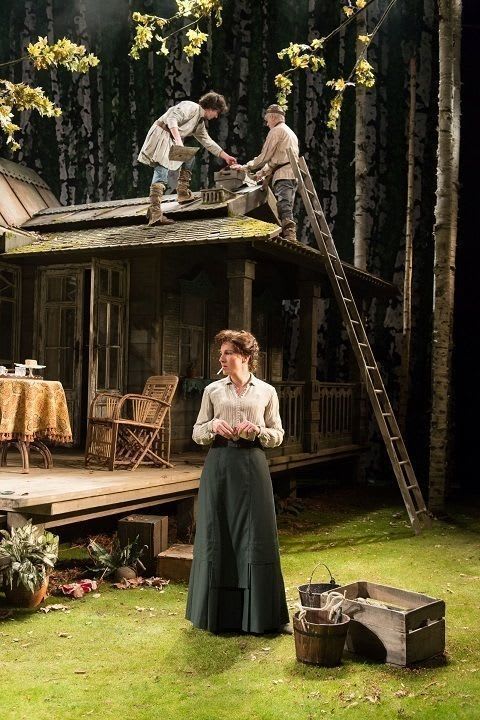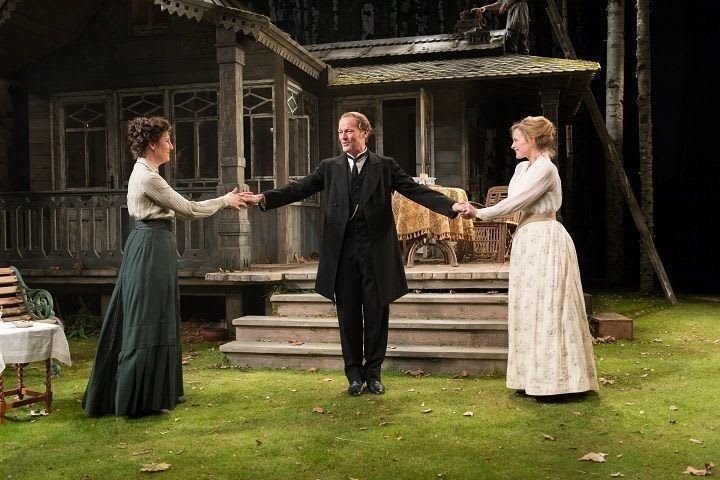 Despite the fact that it is enjoying its world première, while watching Longing, it is easy to get the impression that it is very familiar.
William Boyd, making his debut as a writer for the stage, has long written extremely good novels in his own persona, most recently Waiting for Sunrise. He is also in the process of becoming Ian Fleming for the next James Bond novel.
Demonstrating ever-greater chameleon powers, the writer has now turned himself into a 21st-century simulacrum of Anton Chekhov, though his language feels a little more muscular and modern than the Russian master's.
This play, which lasts only two hours, still manages to capture the essence of Chekhov, having antecedents that are closely related to The Cherry Orchard, though there are connections to almost every work in the doctor-playwright's theatrical canon.
Boyd and his director Nina Raine are assisted by a highly-evocative, Lizzie Clachan-designed set that features as its centrepiece a symbolically dilapidated summerhouse, confined by a great orchard.
This is a minor part of a greater state owned by the family of Tania played by Natasha Little. The weary blonde has seen her father's fortune frittered away by her drunken husband, Alan Cox as a determinedly unrepentant Sergei.
She gets support from a real sister, Eve Ponsonby's Natasha and a surrogate one, Tamsin Greig in the role of Varia. The former is a typically delusional, yearning Chekhovian teenager, while the old family friend is a female version of that staple, a maudlin doctor who has missed out on love and life.
Their future rests in the hands of another archetype with whom we should all be familiar, Dolzikhov portrayed by John Sessions. This is the rough serf turned millionaire waiting for his chance to dispossess the landed gentry.
A generation down, his loud, uncultured daughter Catrin Stewart's Kleopatra, who has much in common with Natasha from Three Sisters, has hooked Misail. William Postlethwaite's character is the well-to-do local architect's son, who is desperate to prove himself a working man, before unavailingly falling head over heels in love with this play's Natasha.
She in turn has fallen for Iain Glen who offers a little Muscovite glamour as lawyer Kolia, called home far too late to see if he can save Sergei and the estate.
In a typically Chekhovian twist, greatly aided by appropriately understated performances from Tamsin Greig and Iain Glen, Kolia's off-off relationship with the good but depressed doctor threatens to come back to fiery life, with the potential to give Anton Chekhov the only happy ending that he would ever have managed in a play.
Compiled by combining elements from two short stories, My Life and A Visit to Friends, Longing really does feel like a lost play discovered a century after it was first written.
The characters move around each other and talk just like those in real Chekhov plays, and Nina Raine has cleverly created an atmosphere that catches the mood perfectly.
It would be a shame if this relatively short run at Hampstead was the last that we saw of the new Chekhov. It seems perfectly designed for a long afterlife.
Reviewer: Philip Fisher