Three Sisters
Anton Chekhov in a new version by Benedict Andrews
Young Vic
–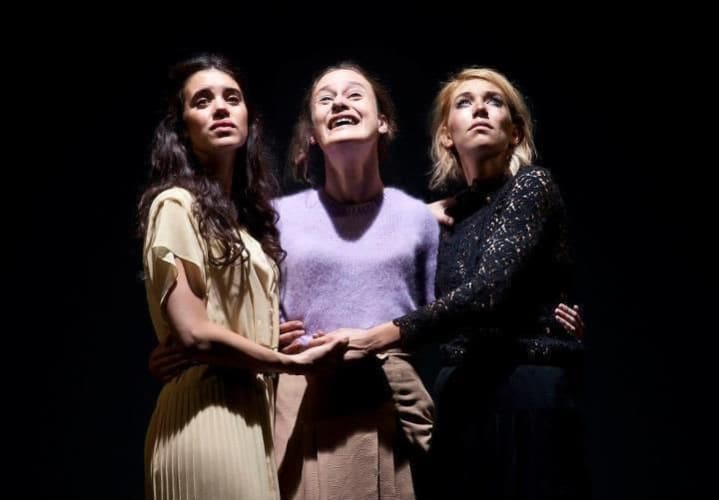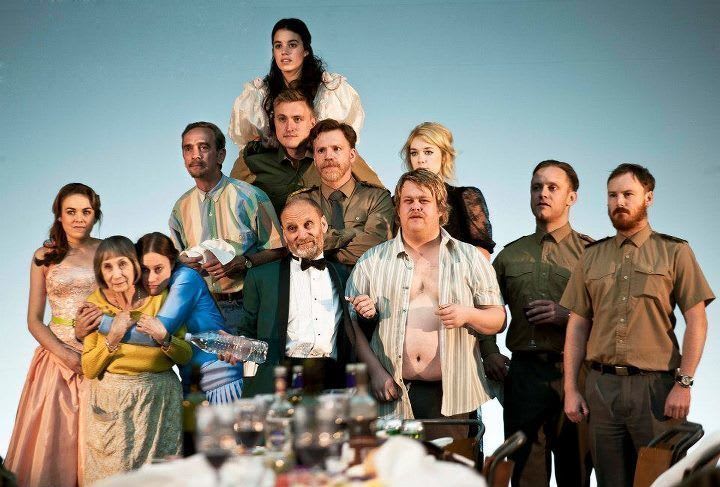 Rather like Ian Rickson's Hamlet with Michael Sheen in the same space last year, this radical contemporary reinvention of Three Sisters will divide opinion.
In fact, while it contains loud varied music, modern mores and updated language, Australian director Benedict Andrews's adaptation could have been considerably more extreme. London viewers will remember Andrews as the man who brought Cate Blanchett to the Barbican in Big and Small (Gross und Klein).
Setting Chekhov today has its limitations and much of the underlying message about the inexorable fall of the ruling classes disappears, almost without trace. We do though recognise economic hardship all too well.
Against that, the personal problems faces by the Prozorovs and their house guests seem as relevant today as they must have done over a century ago when the play was written.
The staging features a deep thrust almost as long as the theatre. This is minimally adorned with props, though the stage itself does disintegrate as surely as the lives of those that occupy it as hope for a brighter future gives way to desolation.
At the start, the central trio have optimism, largely centred on the prospects for young birthday girl Irina, played extremely well by stage debutante Gala Gordon. Like her sisters, future happiness apparently lies in the prospect of a relocation to Moscow that will never happen.
Already, ever-reliable Mariah Gale as the oldest, Olga, has resigned herself to a loveless life as a schoolmarm, while Masha is regretting marriage to her old teacher. Vanessa Kirby is possibly primus inter pares playing a passionate woman with full-blown manic depressive tendencies who seeks escape into the arms of William Houston's barely happier Vershinin.
Things are no better for bright brother Andrey, portrayed suitably slobbishly by the witty Danny Kirrane. He falls for the chavishly Australian Natasha, the heavily tattooed Emily Barclay having great fun as this mean, motherly fiend, who gradually takes over the household as surely as hubby wastes his talent and the family fortune.
The garrison brings prospective husbands and lovers to town and with them romance and comedy. They include the non-German Baron Tusenbach (Sam Troughton), his friend / nemesis Solyoni (Paul Rattray) and a drunken Chekhovian doctor with hippyish tendencies, Michael Feast having a whale of a time as the maudlin medico allows alcohol to get the better of him on a life-changing night when fire destroys the town.
As with the high concept Hamlet, the central thesis cannot be successfully supported through some of the outmoded incidents of the original, for example the duel.
Overall, though, Benedict Andrews has created three hours of enjoyable entertainment that eventually manages to make some pretty serious observations on the vacuity of life today. It still somehow ends with the mildly uplifting, Chekhovian idea that we must endure today's travails in the expectation that something good must come along before too long.
Reviewer: Philip Fisher