Lose Yourself
Katherine Chandler
Sherman Theatre
Sherman Theatre Studio
–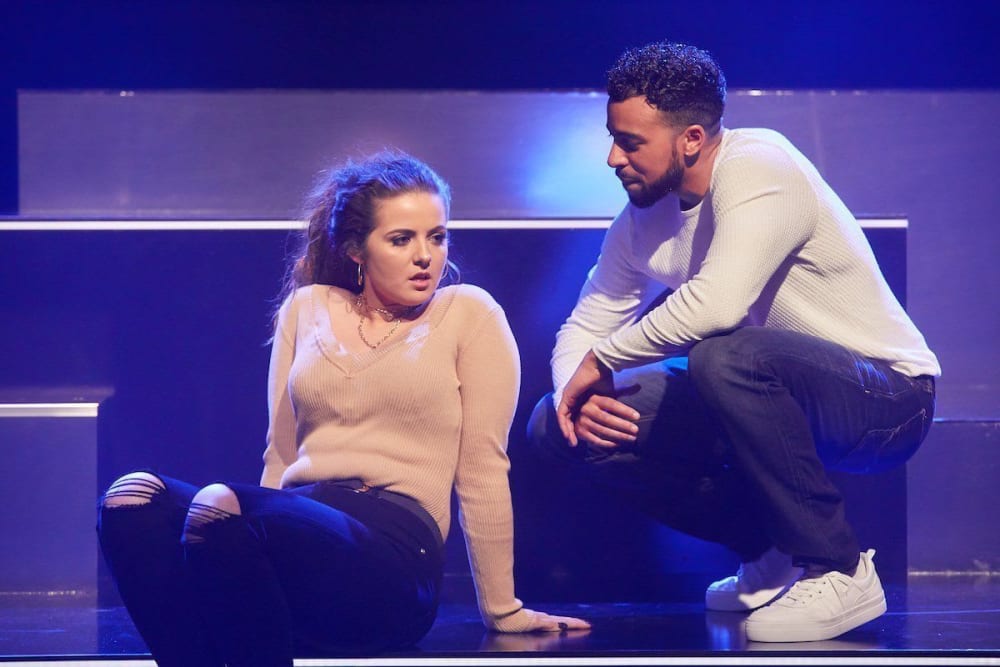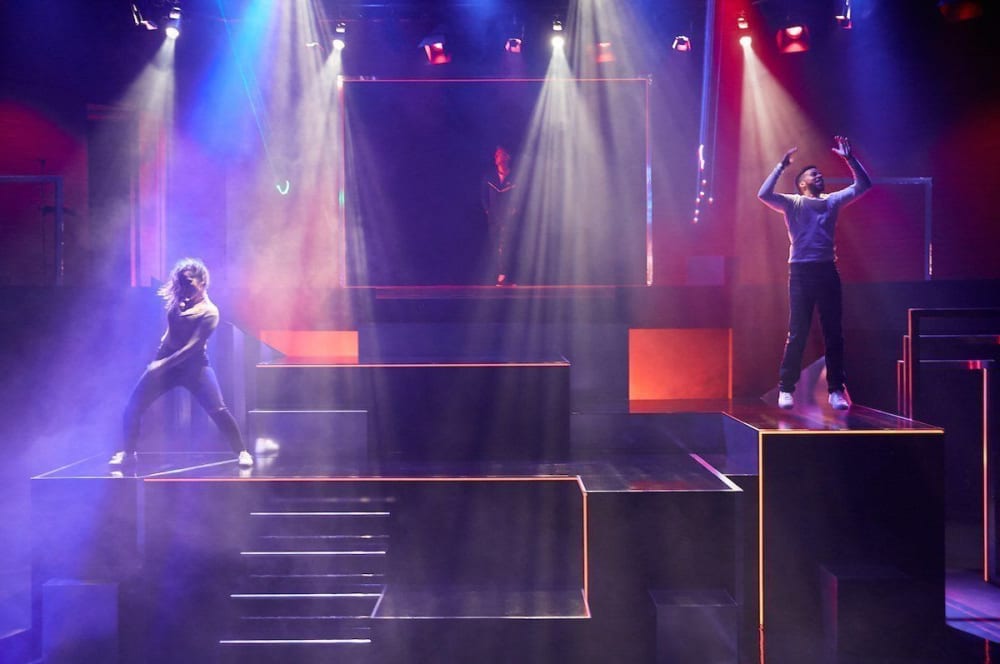 If Katherine Chandler, the Sherman's Playwright-In-Residence, can be said to have a favourite theme, it might be characterised in terms of vulnerable young people being severely let down by their elders. This has been explored in previous works such as Bird, Parallel Lines and Before It Rains, and it comes to the fore once more in this latest piece.
In Lose Yourself, Chandler places us in a scenario which is torn from the headlines; one involving hedonism, multiple layers of irresponsibility and the abuse of power.
We encounter the trio of characters characters one by one, as they address the audience in interlocking monologues.
The action pivots around the ostensibly sassy Yas: a young woman whom we first meet as she fantasises about a handsome stranger spotted in the street on a snowy spring morning. A few weeks on, she is nervously preparing for an interview for a job on a perfume counter; a job for which her NVQ seemingly qualifies her, but for which she will have to compete with women with degrees. Subsequently resigned to a life of under-achievement, she agrees to a drunken night out with her lairy friend Samantha.
Next, we meet Josh: an eighteen-year-old professional footballer. Playing for a third-tier team (the fictional Cardiff Ravens), he is excited at the possibility of escaping his suffocating working-class environment, but concerned that a leg injury is threatening his prospects.
Finally, there is Nate, an on-loan teammate of Josh's, who is making the most of his star status as the end of his career beckons—he is 32. In an effort to cheer Josh up, he persuades him to come partying with the rest of the lads.
There is a chilling inevitability to the events which follow, once we learn that Aaron Anthony's swaggering Nate is, wife and kids notwithstanding, an unrepentant womaniser; that Yas, played by Gabrielle Creevy, recognises him as her would-be romantic hero and, when drunk, is prone to letting her inhibitions slip; and that Tim Preston's Josh is having a bad day in respect of his on-off girlfriend, as well as his anterior cruciate ligament.
Carla Goodman's set comprises a complex arrangement of blocks and steps, leading up to a podium which frames those upon it in a set of illuminated goalposts (there's a "scoring" pun somewhere in there). With much of the action taking place in a nightclub, Andy Pike has fun with some disco-tastic lighting design; and choreographer Shekira Johnson ensures that the dance moves are credibly slinky.
The performances, under the smooth direction of Patricia Logue, are utterly persuasive. Anthony is both loathsome and attractive (as a fellow audience-member pointed out during the post-show discussion, Nate seduces us as well as his on-stage conquests) and Preston is completely credible as someone who, in a moment of spiteful weakness, finds himself abandoning his basic decency.
Yas is clad in tight black jeans and a low-cut top, her apparent recklessness and brazen demeanour firmly painting her as someone who some would say is "asking for it". Creevy, however, ably rises to the task of rendering our unfortunate heroine likeable; even if Chandler's witty, banter-filled script occasionally has her mouthing sociological insights which seem somewhat authorial.
Music plays a vital role in setting the tone; the feisty Lizzo making way for the comforting Lionel Richie as things fall apart, with Sam Jones's inter-scene stabs constantly raising the tension. His sound design is especially effective during what one hesitates to describe as an intimate moment.
As previously suggested, Lose Yourself does not take us to unexpected places, narrative-wise—we watch in impotent horror as the metaphorical car-crash occurs. The storytelling is spiritedly fluent, however, and we are given an optimistic resolution—perhaps misleadingly so.
Nevertheless, a full house, albeit in the studio space, for a play more than halfway through its run suggests that the Sherman is in good shape as it prepares to welcome a new artistic director.
Reviewer: Othniel Smith