Machinal
Sophie Treadwell
Theatre Royal Bath Productions
Theatre Royal Bath Ustinov Studio
–

Listing details and ticket info...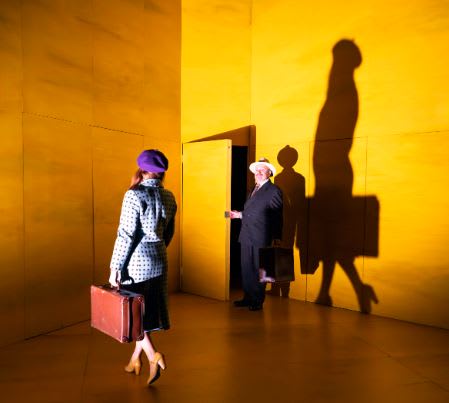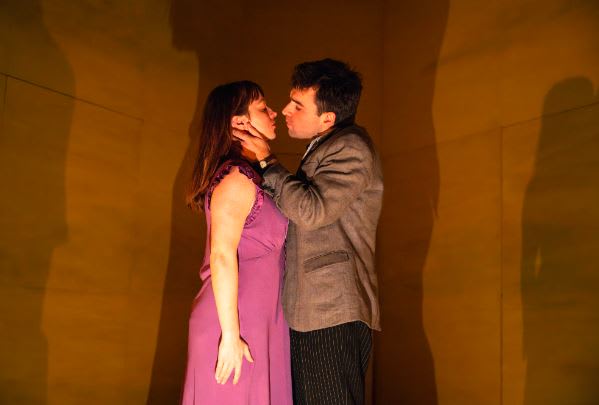 Deborah Warner's sophomore season at Ustinov Studio in Bath has begun with a revival of Sophie Treadwell's groundbreaking 1928 play Machinal. Directed by Richard Jones, a serial collector of Oliver Awards with nine on his mantlepiece, this intimate and claustrophobic set-up at the Ustinov seems tailor-made for the work. The play has since been a regular fixture on a plethora of 'best' lists—so how does this fresh take stack up?
Inspired by the true story of convicted murderer Ruth Snyder, it was Treadwell's journalistic knowledge of the case which provided a quick turnaround from Snyder's conviction to the play's première—both of which occurred in the same year. It delves into a controlling, manipulative world of a young woman—played here by Rosie Sheehy—as she feels society's unyielding, suffering hand through the actions of her mother, husband, colleagues and so-called friends.
Sheehy, returning to the Ustinov after her fantastic run in David Mamet's Oleanna a couple of years ago, delivers a magnificent performance of earth-shattering magnitude.
It might appear a cliché or perhaps easy to describe Machinal as ahead of its time, but the sheer pacing and relentless dialogue wouldn't feel out of place if premièring now. Like all successful and hard-hitting revivals, they succeed in speaking to today's world. The choice to revive this play is nothing short of a masterstroke.
Machinal's minimalistic set, designed by Hyemi Shin (Solaris and The End of Eddy) plays to Ustinov's strengths and allows the lighting design (Adam Silverman) to take a more prominent role. The projections yield striking shadows on the beech-panelled walls to take over, with the signs denoting chapters appearing at the top of the stage. It is crisp and effective. Aside from Sheehy's young woman, Nicky Gillibrand's costumes are monochromatic-based, sharply highlighting her inability to speak for herself and her wants and needs. It's simple, but again highly functional.
It might be one of the best pieces of theatre that has taken place in the West Country all year. A hot take? Perhaps. But its powerful retelling, sheer excellence in Jones's direction, Shin's decisive set design and an exceptional cast led by Sheehy's heartbreaking performance is something to behold. If Oleanna and Romeo and Julie didn't put her on the map, then Machinal will surely rubber stamp it—and some. By the end, the audience is left in a shivering state.
Last year, Warner's debut season kicked off with a visceral but underwhelming version of The Tempest. While she's not directly at the helm here, Machinal ensures a lightning start to her follow-up season. Next up is Benjamin Britten's The Turn of the Screw as Warner moves from the medium of theatre to opera—an area she's entirely at home with.
Reviewer: Jacob Newbury