The Tempest
William Shakespeare
Theatre Royal Bath's Ustinov Studio Productions
Ustinov Studio
–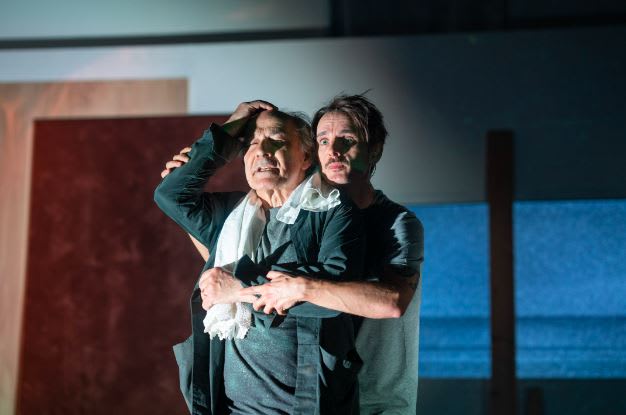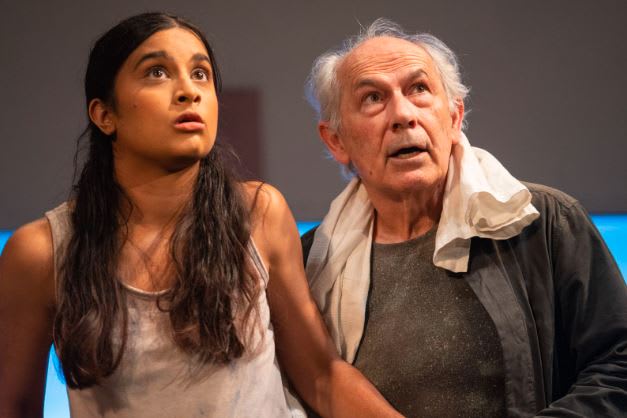 Just a few months ago, the new artistic director at the Ustinov Studio in Bath, Deborah Warner, paid homage to the late, great Peter Brook on Twitter. Whilst wishing the legendary director a happy 97th birthday, she recollected a time when she had seen A Midsummer's Nights Dream as a 13-year-old primed for inspiration. She goes on to call it the "single most influential 20th century production of a Shakespeare play".
That seed of inspiration has led to Warner herself directing the Bard on numerous occasions and it can be no surprise Warner has decided to kick off with a Shakespeare choice. For close to four decades, her productions have been commonplace amongst theatres up and down the country. Here, The Tempest begins the veteran director's inaugural season at the Ustinov Studio—an intimate 126-seater theatre nestled behind the Theatre Royal Bath's Main House. In the last few years, it has premièred Blue Door, Bad Jews and The Father to name just a few—the former winning lead Kenneth Cranham an Olivier Award once transferred to the West End.
A resentful Prospero (Nicholas Woodeson) has been in exile on an island with his infant daughter, Miranda (Tanvi Virmani), for 16 years. On the island, the former Duke of Milan is accompanied by his slave Caliban (Edward Hogg) and his spirit Ariel (Dickie Beau). A chance to bring his once enemies shipwrecked to the island using magical powers appears—and so does a chance to bring Miranda back into power.
Here we are treated to a visceral performance filled with promise. Woodeson leads a strong ensemble as Prospero, with a strong professional debut for recent Bristol Old Vic Theatre School graduate Virmani, but elements are not quite as coherent as intended. The staging is simple and underwhelming. Ustinov's claustrophobic nature tends to be its strength, as felt with Oleanna and The Father, but here it feels cramped and a limiting factor. A pool of splattering mud, a path of pebbles, several boards of plywood and a pair of large TVs on display is an odd combination that resembles a grand design which is falling apart with an expectation that Kevin McCloud is about to turn up to express disappointment with the development's progress.
Beau shines as a subtle and concise Ariel, delivering a precise lip-syncing embodiment of Fiona Shaw's voice—something seemingly in the works for six years when sound sessions took place ahead of the 2016 Salzburg Festival. Sir Ian McKellen believes Beau "raises lip-syncing beyond an art form" and he is not wrong. Warner allows a cordial relationship here between Prospero and Ariel, maybe a little too tame.
At the Ustinov, Warner provides a taste of what we can expect to follow, with her varied offering over the next months consisting of opera, song and classics. While it isn't quite a sprint start, The Tempest gets Warner out of the blocks nicely.
Reviewer: Jacob Newbury