Manon
Choreography Kenneth MacMillan, music Jules Massenet
English National Ballet
London Coliseum
–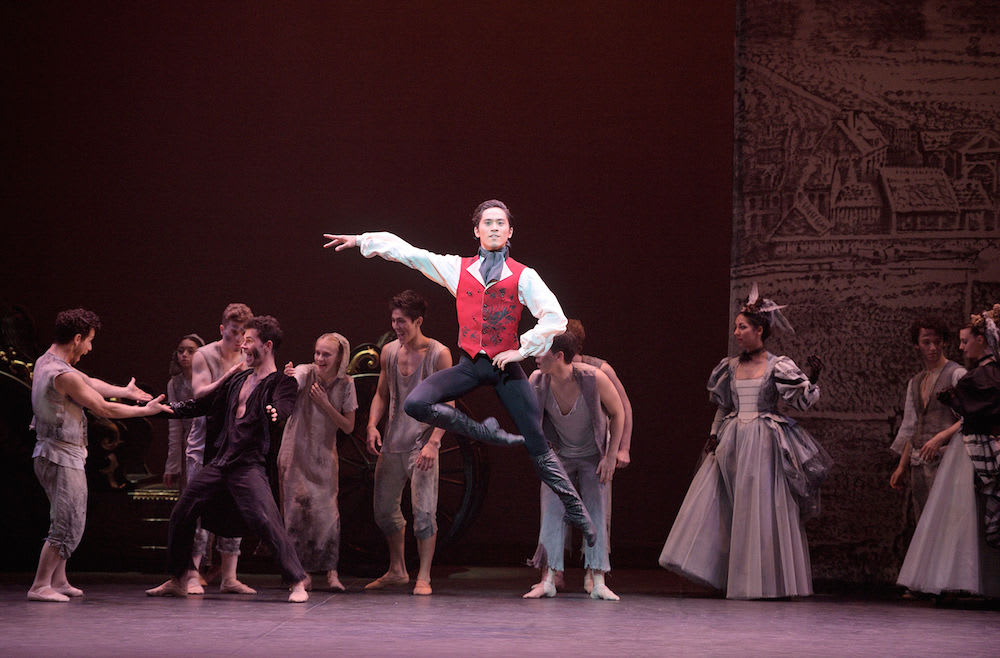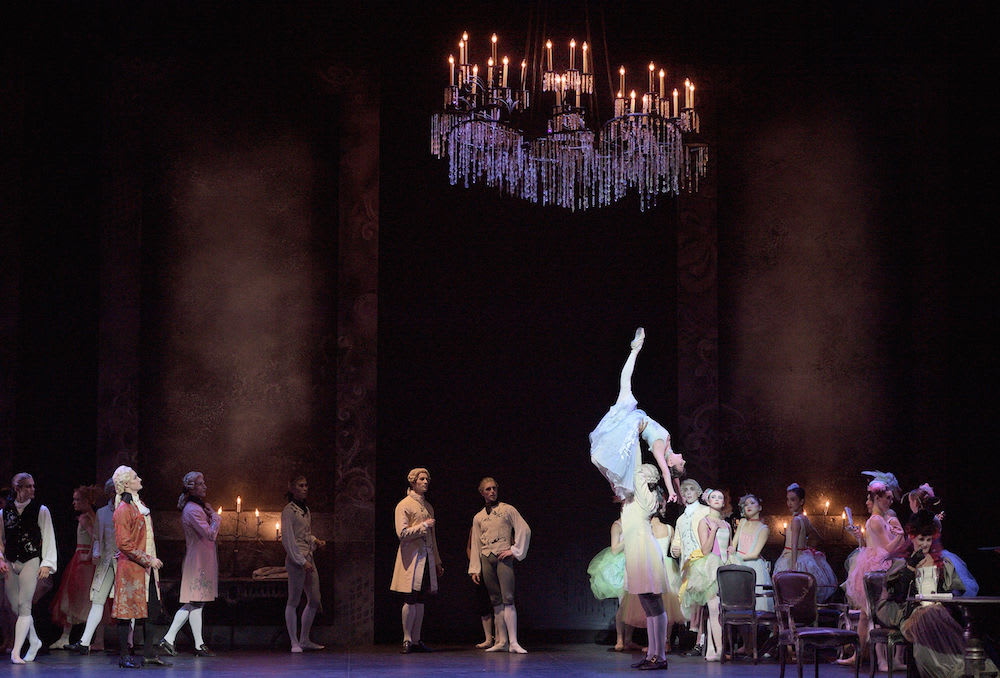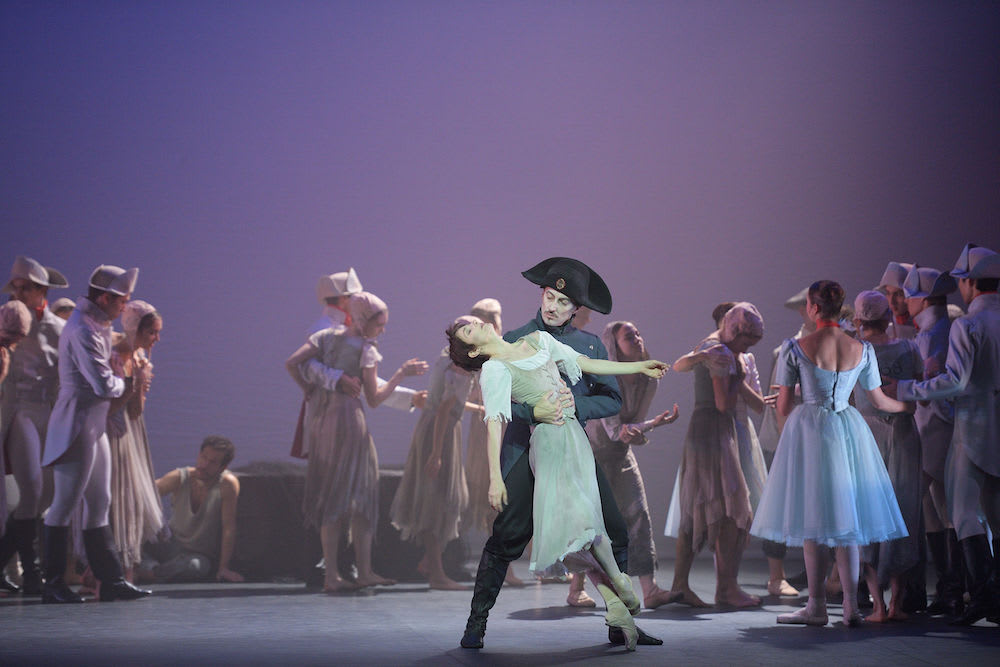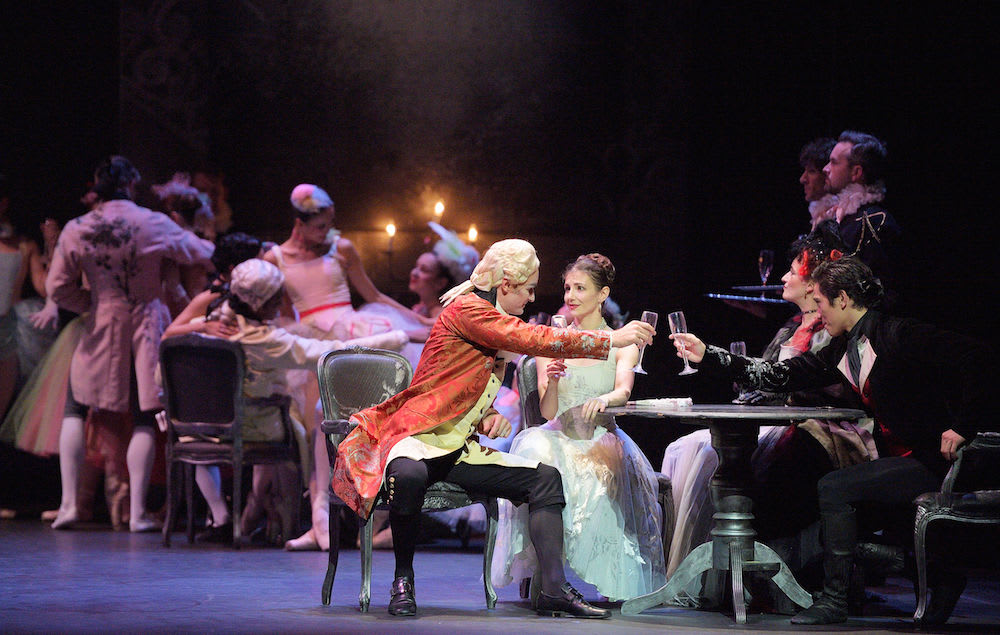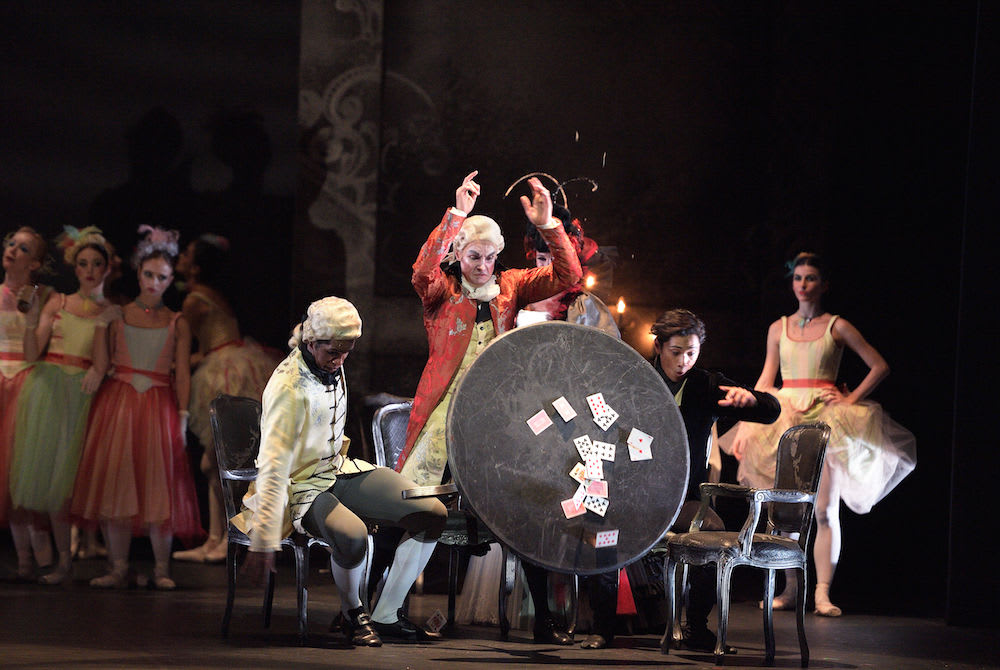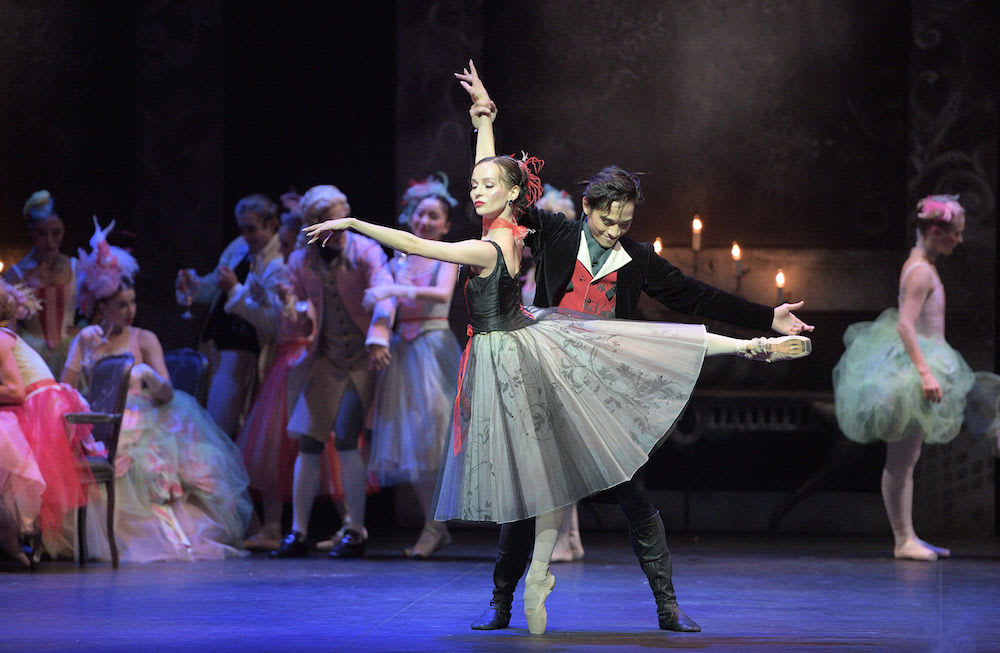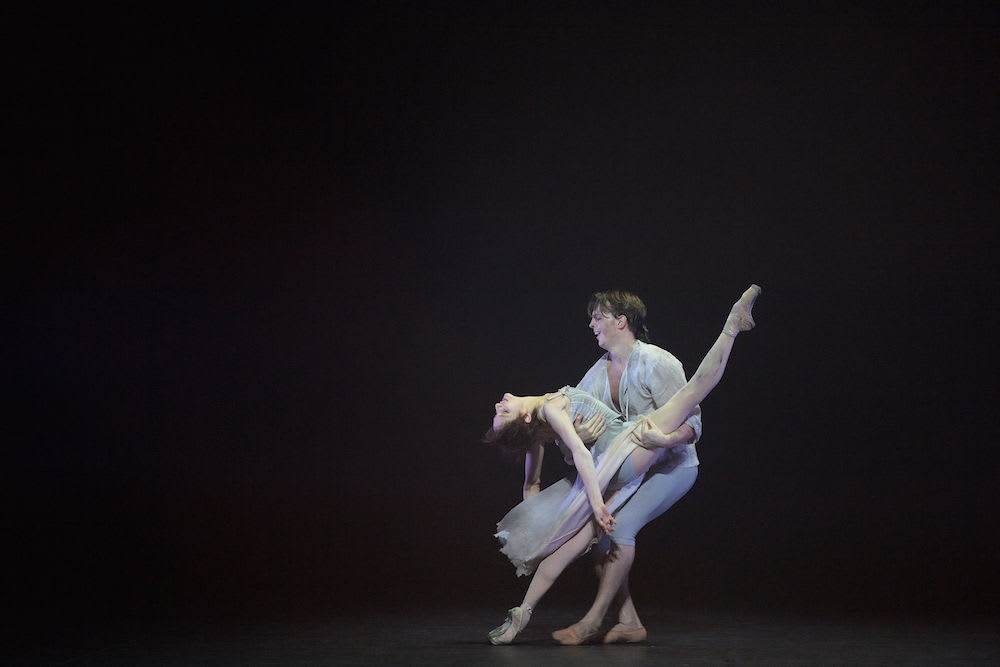 Urchins scrambling in the dirt for pennies, women a commodity, used, abused and tossed aside. Thieving, wheeling and dealing, corruption at every level, and the price some have to pay—the rich are immune, of course, turned on by slumming it amongst the low lives. And young love that doesn't stand a chance in that mire, and lots of irresistible love duets, carnal, passionate, erotic, tender, and self-sacrificing.
That's Kenneth MacMillan's psycho-sociological take on Abbé Prévost's cautionary 1731 novel Manon Lescaut (L'Histoire du chevalier des Grieux et de Manon Lescaut). It's poverty that drives many to desperate measures: an ugly truth in a beautiful ballet is one of MacMillan's tropes.
After touring to Manchester, Milton Keynes and Southampton ENB's Manon finally fetches up in the capital in front of a celebrity crowd (on press night), and I wonder how much of its moral tale of the divide, a veritable chasm, between wealth and poverty will touch them. How many will rattle their jewellery?
If it doesn't, a rich tapestry of Jules Massenet's music from many of his works, woven into a romantic score by Martin Yates, cinematic in its storyline drive, surely will. It sends shivers down my spine. I am choking back the tears from the first poetic pas deux between lovers Manon and Des Grieux, their elegiac theme on repeat for subsequent duets, a trajectory of love and downfall in a ruthless monetary world.
I have reviewed Kenneth MacMillan's 1974 Manon (one of my favourite MacMillans) at least five times at the Royal Opera House (May 2018 still fresh in my memory) but have somehow missed seeing this ten-year-old ENB Royal Danish Ballet production version. And the first thing that strikes me is how much harder the dancers have to work on a large and largely bare set. And how well they succeed in delivering a spirited interpretation of its powerful choreography.
Mia Stensgaard's ingenious minimalist set, good for touring, augmented by Mikku Kunttu's melodramatic lighting, doesn't flesh out the eighteenth century tale of class gulf, the power of money, the desperation of those without it, as well as does the late Nicholas Georgiadis's ROH one. I have bemoaned its clutter in the past, but find I miss it, watching as I do through the eyes of a companion new to the ballet and its period French source.
Stensgaard's costumes and the dancers have to be both the colour and the dressing of the stage—bright puffball skirts and bewigged horny young men fill it in the high class house of ill repute catering for all tastes (do I see the sweet Francesca Velicu as the paedophile lure?)—but what this clean discreet set does is focus our eyes on the movement and acting of the performers. And I am entranced.
Alina Cojocaru I have seen dancing the role of Manon with her life's partner Johan Kobborg as seminary student Des Grieux many years ago. Today she brings a softer, mature tenderness in her interpretation of the role. Not the sharp amoral minx out for what she can get, but one with a soul, briefly captivated by jewels and fine clothes even as she knows in her heart that she loves her sweet innocent student.
Expressions flit across her face like clouds across the sun and moon, as she tries to avoid him in the salon, where she reigns as queen for the night, secure in her top courtesan status, a prize possession. Joseph Caley as Des Grieux looks out of his depth in that milieu but he persists, which leads to inevitable disaster.
Half-willingly led astray by her brother Lescaut (an impish Jeffrey Cirio) steeped in the ways of the venal world, happy to sell his sister to the highest bidder, a certain Monsieur GM (James Streeter), she ends up just like the other opportunistic low and high class whores in a transportation to the Louisiana colonies. A felon to be sold, abused this time by the Gaoler (Fabian Reimair), the cruel, lower down the scale, repetition underlined by a diamond bracelet cuff and musical motifs. The leg and foot fetishisms of Monsieur GM turn crudely and perfunctorily phallic in the Gaoler's hands.
Poor smitten Des Grieux (Joseph Caley on fine form in a role that suits him well, excellent in partnering and in his declaration of love solo adagio full of extended arabesques, delicate and pure), loyal to the end, follows her into exile, commits a crime passionel for her, but is unable to save her life in the mists of the bayou.
The final duet, a painful reprise of better times, her mind returning to scenes from the past—a parade of characters across an empty stage (no creepers or foliage)—no place for them to hide, exposed, they must hold our attention, and they do, they dance their fragile hearts out.
Manon, a girl on the way to a convent, with a touch of Lescaut's unscrupulous zeal, can be played every which way: an innocent contaminated or a game participant in her pimping brother's wicked plan. Can chaste love save her? In pre-revolutionary France, the cards are stacked against her. Fate and the world order are against them. Everything comes at a price. But MacMillan's Manon is failsafe.
Reviewer: Vera Liber