Modern Masters: Icons of 20th Century Choreography
Choreography Jiří Kylián, John Neumeier, William Forsythe
English National Ballet
Sadler's Wells
–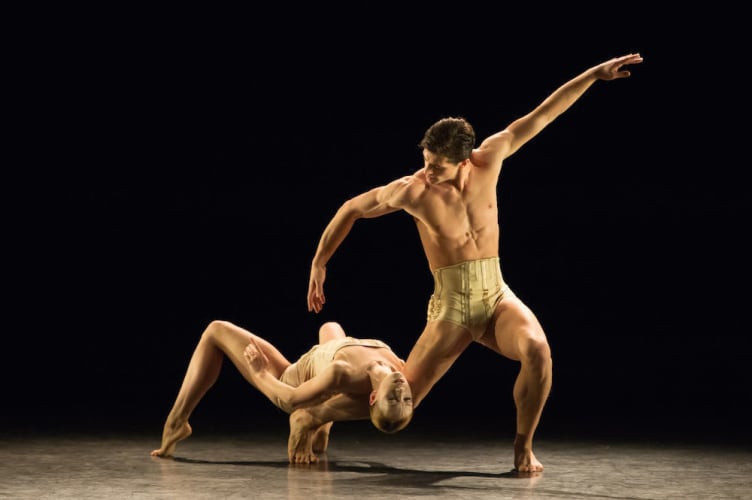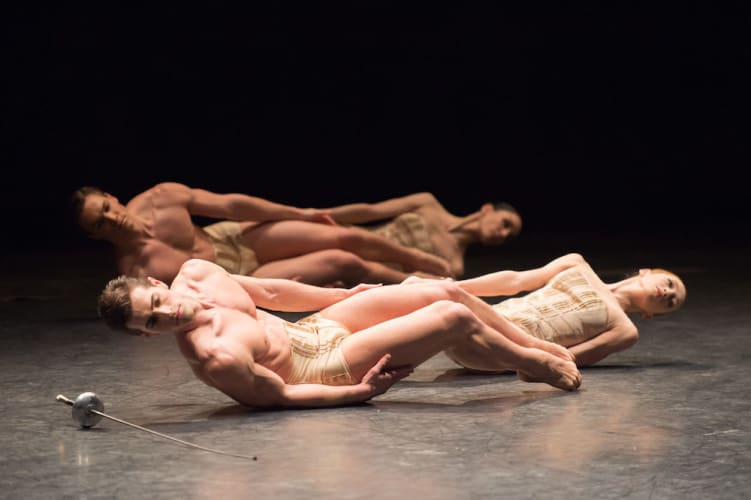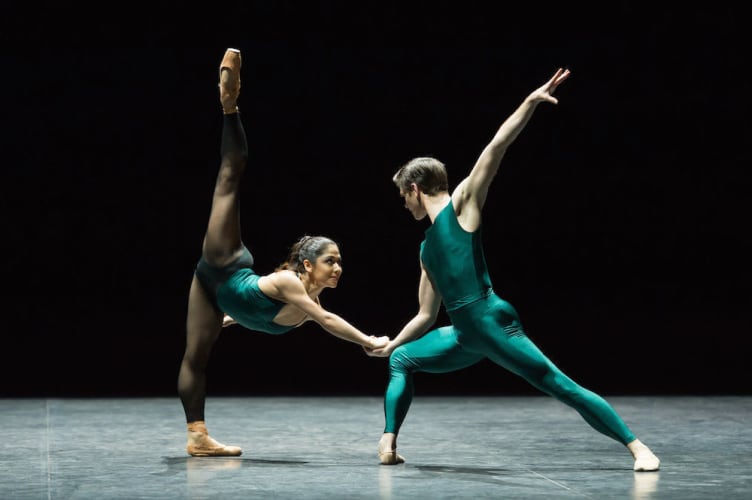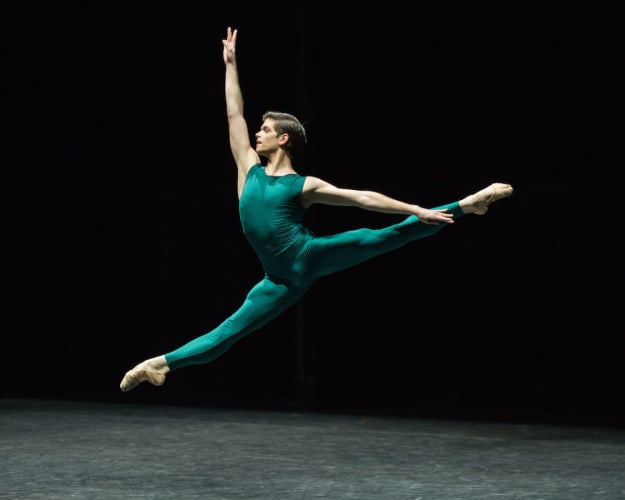 Sarah Crompton makes a valuable observation in her programme notes: all three Modern Masters choreographers came out of the cauldron of creativity that was John Cranko's Stuttgart Ballet. Think on that as English National Ballet, now a Sadler's Wells Associate Company, honours the three men.
Jiří Kylián went on to lead Nederlands Dans Theater 1975-99, John Neumeier Hamburg Ballet since 1973, and William Forsythe Frankfurt Ballet (1984-2004) out of which he formed his own Forsythe Company. Their paths have crossed often, and their choreographic influence is pronounced.
The English National Ballet coup in the programme is Neumeier's 1994 Spring and Fall, 'not in the repertoire of any other UK company'. Placed between Kylián's erotic Petite Mort and Forsythe's iconoclastic In the Middle, Somewhat Elevated, it is a gentle soothing dreamy half hour.
To Dvořák's Serenade for Strings, E major (op.22), costumes by Joke Visser, set and lighting design concept by the choreographer, Spring and Fall suggests with its changing light nature in its many manifestations and its play on emotions.
Neumeier's response to the music's five movements with a cast of twenty-two in ensemble, opening trio (Alejandro Virelles, James Forbat and Cesar Corrales) and a lovely duet (fourth movement) for Alina Cojocaru and Virelles makes me think of Mark Morris and his danced rapture to music's impetus.
Girls in white dresses, boys in high-waist white loose long pants—are they military cadets at the gymnasium? A sense of nineteenth century middle European innocence: balmy evenings, gatherings in the village square, young love, coy glances and cohorts of young men working out.
Kylián's Petite Mort is for consenting adults—lovemaking to the slow movements of Mozart's piano concerti KV 488 and KV 467. Beautiful bodies in amazing formations and poses.
A meeting of classical and contemporary: six couples, bare feet, flesh-toned underwear and fencing foils, their swish breaking the initiating silence. Foils used inventively in precision foreplay. Chapters from a nineteenth century romantic novella, perhaps...
Blackness wipes each scene clean. Billowing cloth conceals and reveals: women available on the ground, and playing peek-a-boo from behind their society facades of stiff black gowns. Is there a chivalric code in this knowing collusion of the sexes?
Ksenia Ovsyanick and James Forbat blow more than our brains. Tamara Rojo (debuting in this role) entwines herself round Max Westwell in incredible knots. All dance with gymnastic grace: Alison McWhinney, Adela Ramírez, Fernanda Oliveira, Laurretta Summerscales, James Streeter, Francisco Bosch, Fabian Reimar, Junor Souza. Their timing is flawless.
Timing and mind-blowing apply equally to Forsythe's In the Middle, Somewhat Elevated, in which he not only bent the vocabulary but also dramatically changed the syntax of classical ballet. Created in 1987 for the Paris Opéra Ballet, then under Nureyev, the first cast included Sylvie Guillem and Laurent Hilaire—hard act to follow I'd say.
It became part of a full-length work, Impressing the Czar (referencing Nureyev), which The Royal Ballet of Flanders brought to Sadler's Wells in 2008. If you need to see where Wayne McGregor gets his inspiration look no further: Forsythe's scything limbs, hyperextensions, bodies pushed to extremes, off-kilter balances, yet all emanating from a classical toolkit.
Thom Willems propulsive electronic score, crashes, soft drum shuffles, complex and regular rhythms, electrifies and charges. I'm almost out of my seat.
Beats on an anvil, precision-tooled clockwork mechanisms, finely tuned works of art, spiky, sexy, controlled and seemingly random, powerful, syncopated—the women come on to the men like Cyd Charisse in Band Wagon—in a brave new world.
Lighting and costume also are to Forsythe's design—black-green costumes, stage lit dark. Russell Maliphant and Michael Hulls, are they also in Forsythe's debt? There's an interesting graphic map of influences on the ENB web site.
Alina Cojocaru and Alejandro Virelles as lead couple, Begoña Cao, Laurretta Summerscales, Junor Souza, Crystal Costa, Barry Drummond, Kei Akahoshi, Alison McWhinney are all outstanding, but a cast of Guillem and Hilaire clones they are not.
In February this year it was announced that Forsythe has been named associate choreographer of the Paris Opéra Ballet, back where he made this piece, its two gold cherries in the middle, somewhat elevated, representing its decor.
Reviewer: Vera Liber