Mood Music
Joe Penhall
Old Vic Theatre
–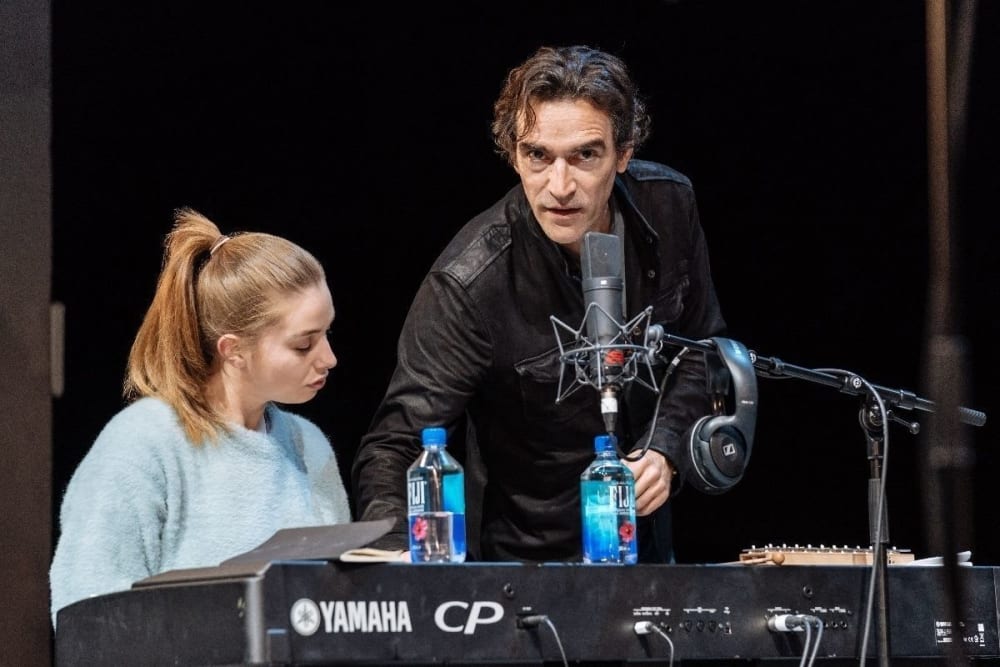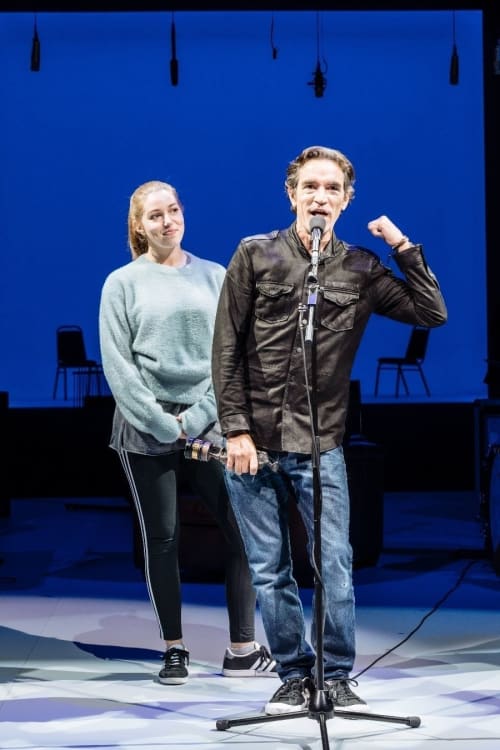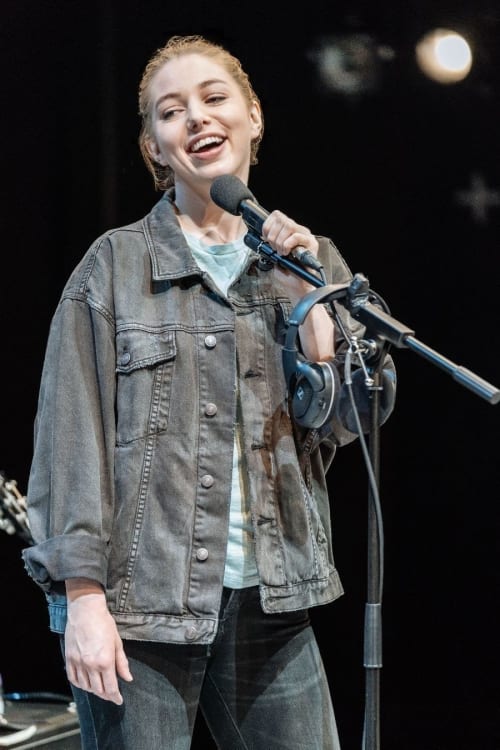 This heartrending new drama set in and around the rock music industry is almost certainly Joe Penhall's best play since Blue/Orange. It continues a strong period for Matthew Warchus at the Old Vic and is a worthy successor to last year's big hit Girl from the North Country, another play with strong musical roots.
Mood Music has much in common with Blue/Orange. The plays share the same director, Roger Michell, and, like a good deal of this writer's work, make much use of shrinks, in this case varieties of therapist who look deep into the minds and souls of two troubled individuals.
The world at large sees rock musicians as role models, rich, famous and usually beautiful, enjoying the adulation of millions. However, that is not quite how real life works, at least in the eyes of this perceptive playwright.
When aspiring newcomer Kat, played by the highly talented young Irish actress Seána Kerslake, is given the opportunity to team up with Ben Chaplin's Bernard, a self-proclaimed artist-producer with an ego higher than the Eiffel Tower, it seems like a musical marriage made in heaven. The tyro singer-songwriter can present the rough ideas for the old pro to polish, each benefiting from the partnership and if all goes to plan creating a couple of albums that will project them into the stratosphere.
Before the play even opens, the relationship has broken down irretrievably, to the extent that their record company is funding the services of a pair of psychotherapists. Jemma Redgrave is Vanessa, charged with trying to rebuild the self-confidence of a young woman who has been abused and taken advantage of musically and, quite possibly physically. However, her brand of father fixation that causes even more problems.
Arguably, Pip Carter as Ramsay has an even harder job trying to get through to a man so self-obsessed that he barely allows anybody else to speak and wouldn't dream of listening to them. Indeed, when the musical duo has the good fortune to win a Novello Award, their respective speeches literally speak volumes about their relationship and respective personalities.
Running in tandem with the therapists is a pair of lawyers played by Neil Stuke and Kurt Egyiawan, taking the argument on several stages, to the extent that a multi-million-pound court case becomes a likely outcome, even before the FBI's assistance is brought into the mix.
Where Joe Penhall really scores is in creating two absolutely believable central characters and putting them into a relationship that echoes those in David Mamet's Oleanna. On one side is a highly manipulative supposed mentor with a fear of being surpassed by his protégée; on the other is someone so insecure that she needs a reality check, not to mention a cocktail of intoxicants to function from day-to-day.
By the end of what can be a fairly traumatic but absolutely gripping evening with full-on depictions of age and gender discrimination leading to visible distress, viewers will have obtained a much better understanding of the music industry, humanity in the raw and the sad fates of Amy Winehouse and her ilk when the dream goes sour.
Reviewer: Philip Fisher