My First Ballet: Swan Lake
Choreography adapted by Antonio Castilla, dramaturgy by Lou Cope
English National Ballet and English National Ballet School
Peacock Theatre
–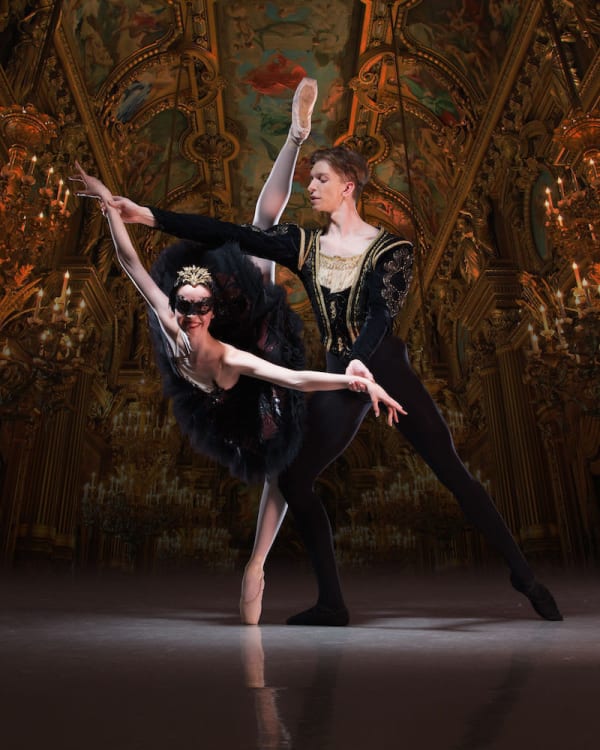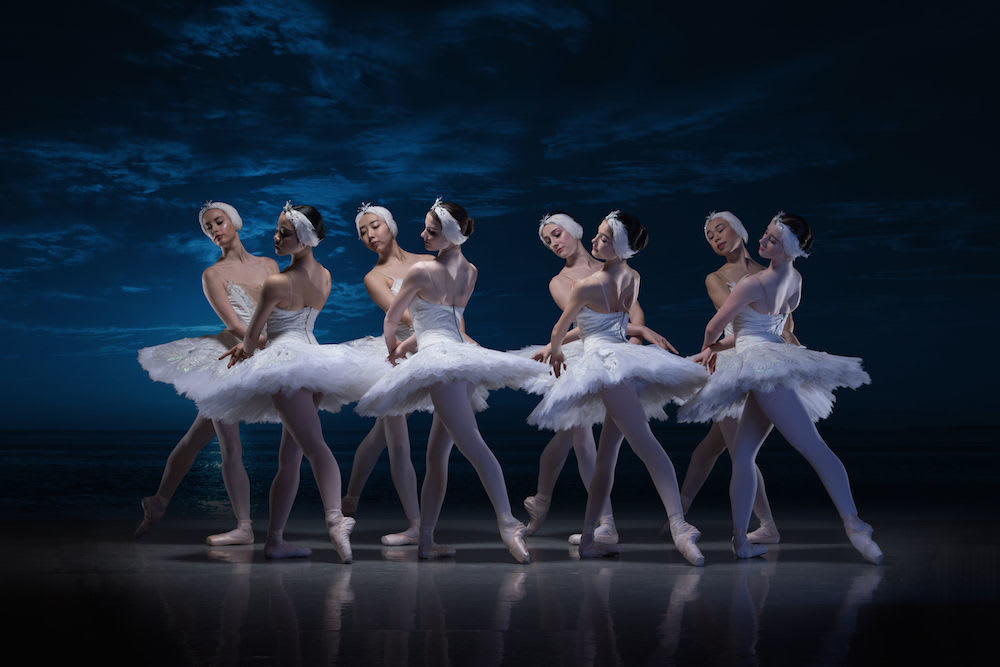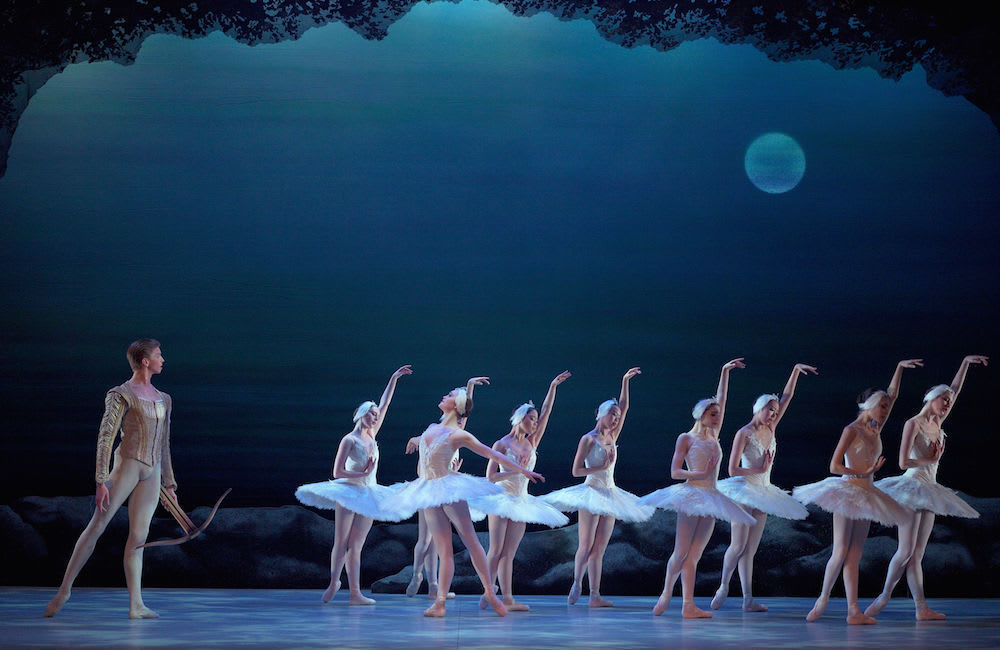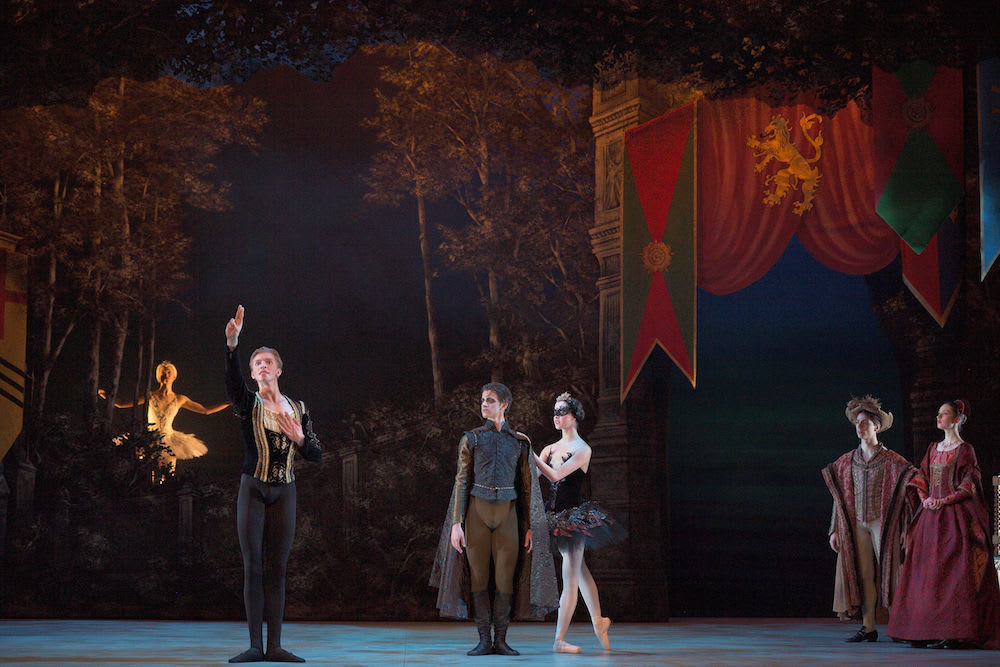 With inventive intent and clever scenario twists, English National Ballet has been attracting, in huge numbers, very young audiences (3+) to classical ballet since 2012 with its My First Ballet series: Cinderella, Coppélia and Sleeping Beauty.
This is, shamefully, my first visit to a First Ballet, to My First Ballet: Swan Lake, persuaded by a little girl's dream of dance, as I suspect many in the audience are. The performance sold out, girls and boys of all ages, including mums and dads that don't look in the least coerced, seem to be enjoying it immensely, if Richter scale noise levels are any indication. The place is jumping and buzzing with excitement.
Not being of the CBeebies generation, I am initially taken aback by the ebullient narrator (Louise Calf), who often walks in front of the action as it is happening. I prefer the less intrusive moments when she talks from the sidelines during scene changes, but the youngsters around me are transfixed, especially when she opens, as the best of storytellers do, with a "Hello" and "Are you sitting comfortably? Then I'll begin." "Let's see."
Delivered with wide-eyed wonder and wit, a little pantomimic corny at times—I find myself chuckling at "what Rothbart wants Rothbart gets"—the commentary is effective in keeping attention and reminding distracted minds after the sugar-high interval of what has gone before in the first half. "Do you remember?" Two half-hour halves fly by.
And guess what—this is a personal story. The narrator's name is Odile, and Swan Lake is the story of her great-great (I lose track of greats) grandmother (the black swan) and her best friend Odette (the white swan). A different perspective, then, from the baddie point of view, but is the black swan really bad?
Odile's wizard brother Rothbart loved Odette but she spurned him, hence his evil spell turning her into a swan in perpetuity. But redemption comes when Odile realizes she has been tricked by her nasty brother into stealing the swoony Prince Siegfried from Odette. Odile breaks the hateful spell with her love for her former best friend. Rothbart (Luigi Cifone) is forgiven. "She knew what she had to do."
Naturally, English National Ballet School dancers are a credit to the school, overcoming the Peacock Theatre stage's restrictive dimensions with professional panache. Chloe Keneally as Odette reminds me very much of Nancy Osbaldeston, winner of ENB's 2013 Emerging Dancer Award, now principal with the Royal Flanders Ballet: expressive eyes, beautiful arms, good balance and characterization, serene stage presence, especially in the enchanting act one pas de deux and variation.
Beatriz Kupernus as the showy black swan Odile astonishes, and draws applause, with her twenty-six fouettés (I count, doesn't everyone…?)—sixteen would have done nicely, but she goes hell for leather with youthful daring—I do believe she could have done the full gala complement of thirty-two given a larger stage. Harvey Littlefield, who brings elegant poise and posture to Siegfried, has to rein in his jetés, his long legs negotiating the stage with care.
Maeve Nolan's open face catches my eye in the Italian dance, and the eight-strong corps de ballet is well drilled as Odette's swan companions, their timing, and formations, perfectly attuned. Full marks to them and their mentors, especially Antonio Castilla, English National Ballet's Ballet Master and Repetiteur.
A picture book come to life; a moral tale; a happy ending; and a programme booklet that explains the mime, describes a day at ENBS, includes a synopsis, framed pictures, and has the story told in Widget symbols—something for everyone.
And, of course, there is Tchaikovsky's music, arranged by Gavin Sutherland, to tug hearts, and ears in a somewhat over-amplified recording. Peter Farmer's costumes and set are indisputably delightful. All this at very reasonable prices…
This production is touring to Churchill Theatre, Bromley (14 and 15 April), New Theatre, Oxford (21 and 22 April), Manchester Opera House (28 and 29 April), The Grand Theatre, Blackpool (5 and 6 May), New Victoria Theatre, Woking (12 and 13 May) and Princess Theatre, Torquay (19 and 20 May).
And what is more: "to coincide with My First Ballet: Swan Lake, English National Ballet will host on-stage creative dance workshops... Children and their parents / guardians will have the opportunity to learn extracts from the production with English National Ballet dance artists and get up close to costumes and scenery."
Reviewer: Vera Liber