My Neighbour Totoro
Adaptation Tom Morton-Smith, music Joe Hisaishi
Royal Shakespeare Company
Barbican Theatre
–

Listing details and ticket info...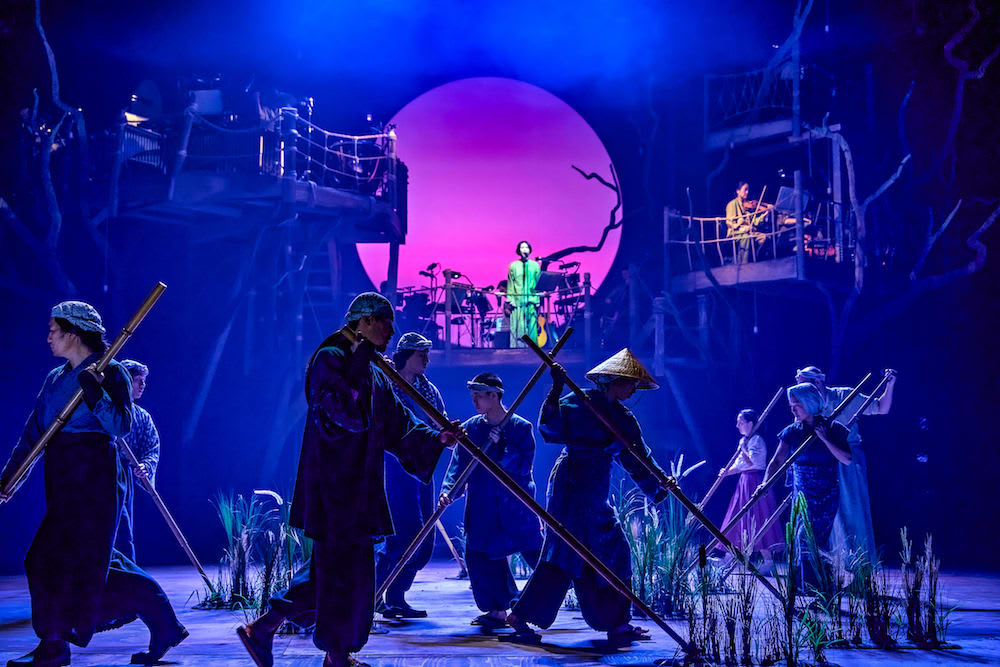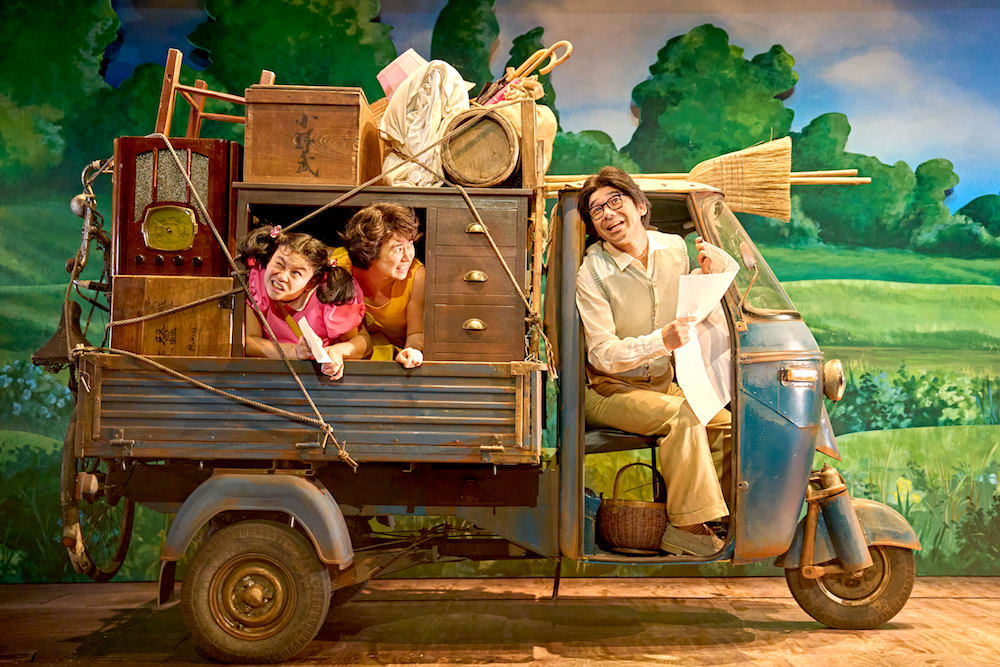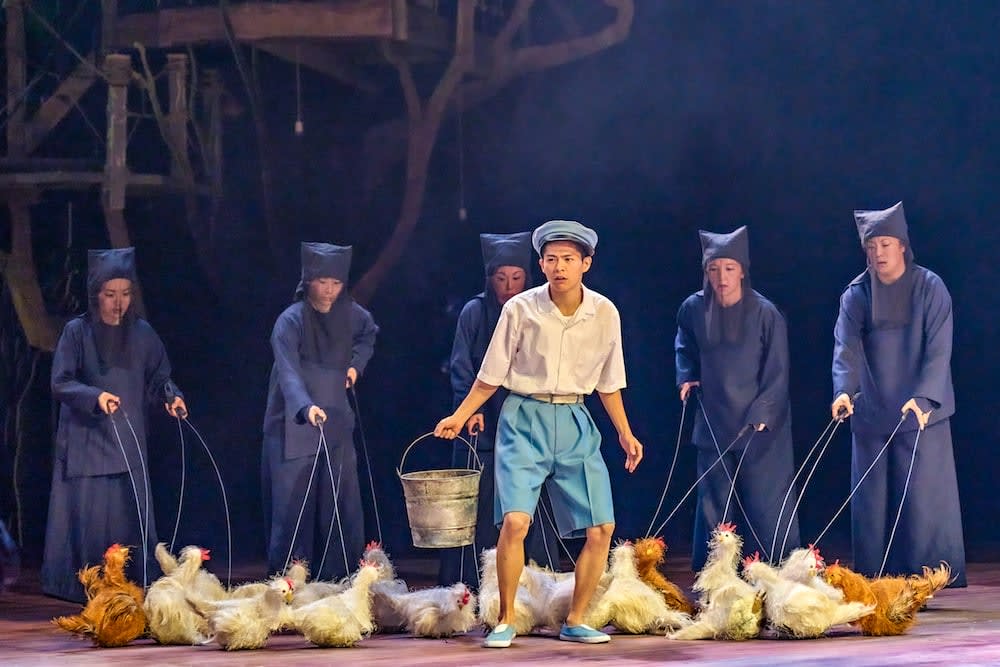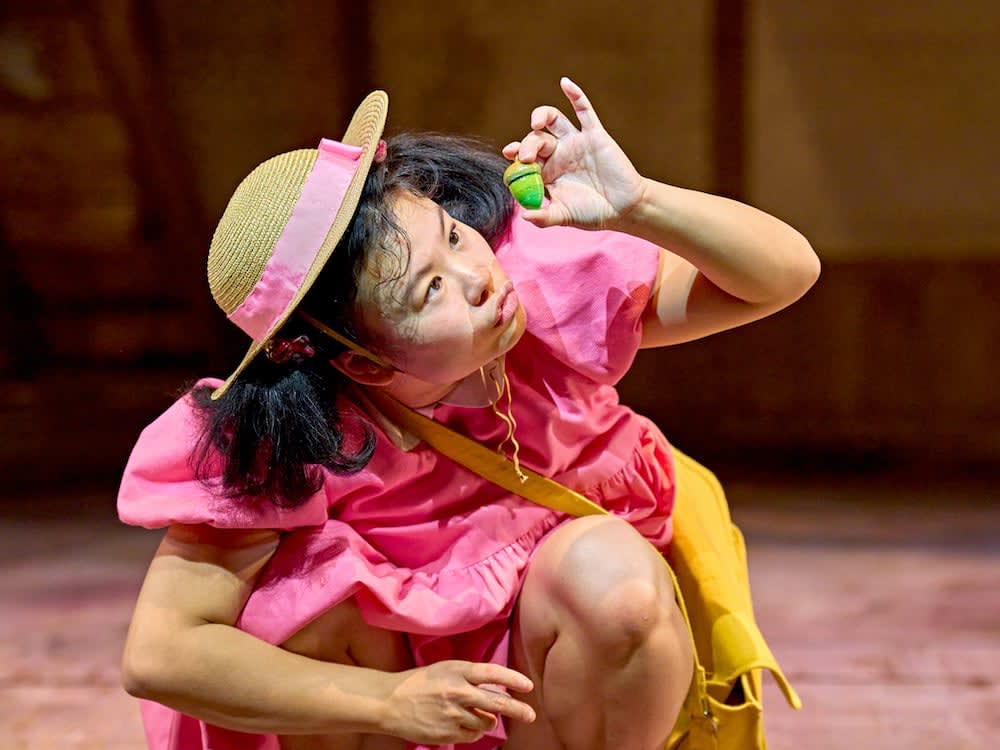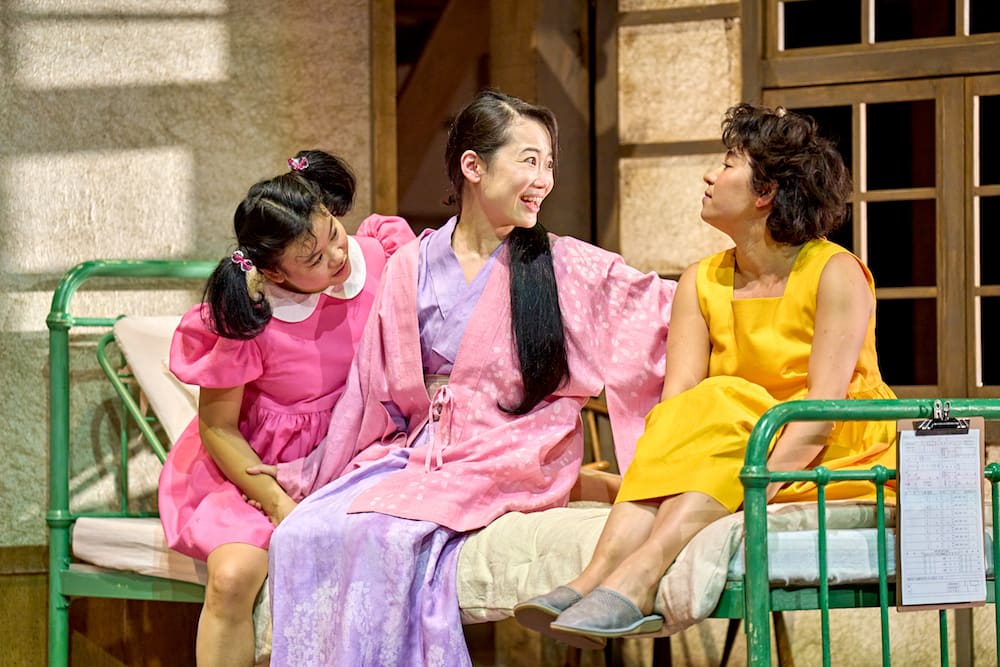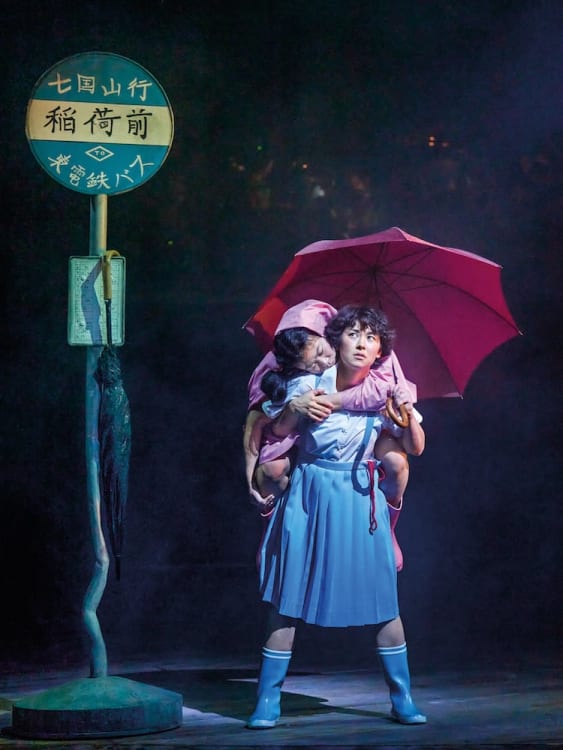 My Neighbour Totoro was a hit as soon as ticket sales opened, the best sales ever in the history of the Barbican, which shows what affection the 1988 film by Hayao Miyazaki and Studio Ghibli commands. To hand it to Improbable's Phelim McDermott to direct and to have Joe Hisaishi's (he is also executive producer) score played live is a coup for the RSC.
Fabulous production design by Tom Pye (with Jim Henson's Creature Shop); ingenious puppetry by Basil Twist; costumes Kimie Nakano; artwork including a hand-drawn title by Studio Ghibli producer Toshio Suzuki, who was involved in the planning and production of the original animated film. I could go on—the cast and creatives listing covers two foolscap pages. So, yes, production values are incredibly high.
A cast of ten (mostly Eurasian) with a twenty-strong (and strong is the word) black-clad and veiled puppeteers ensemble, and singer Ai Ninomiya, who sings in English and Japanese, deliver the goods and more, in a gentle, if spun-out (three hours including interval), physical theatre version of a simple 90-minute film, and the totally involved adult audience is not complaining, nor am I. It must be a nostalgia trip.
Set in simpler times, 1955, in rural Japan, My Neighbour Totoro is about two little girls, ten-year-old Satsuki and four-year-old (as she keeps telling everyone) Mei, who move from Tokyo with their professor father Tatsuo (Dai Tabuchi) to the countryside and a ramshackle house to be near their mother (Kanako Nakano) convalescing in a country hospital.
And a journey of exploration begins, not just of the local flora and fauna, village ways, farming, but of the spirits of the place—soot spirits, forest spirits. Their father does seem to give them a lot of freedom to run wild and consequently to delve into their own fears, of life and mortality. Mei is wilful and needy. Satsuki is responsible, maybe has it thrust upon her too soon.
The pace is slow, the film score music soothing, Totoro a giant cuddly toy with an earth-shaking roar that Mei tries to match—talk about letting off steam. I fall in love with Mei. Coincidentally, I have a soon to be six granddaughter Mae, and, my goodness, is Mei Mac's slightly exaggerated physical language spot on. Ami Okumura Jones brings the responsible older sister vibe to Satsuki, which I again recognise only too well. And Nino Furuhata is so good as the shy, buttoned-up village boy scared to talk to city girls.
Village customs, gardening, chickens, a goat, and swaying cornfields (love these) are brought to wondrous life by skilfully choreographed movement (You-Ri Yamanaka), but the coup de theatre that is the magical cat bus—a blown-up floating balloon with six pairs of legs and mice red eyes as car lights (talk about detail…)—reminds me of the Cheshire Cat, deliberately I expect. And come to think of it, the camphor tree and the clearing where Mei falls into Totoro's cave is pure Alice in Wonderland. And the planted acorns that grow high into the sky are almost Jack and the Beanstalk. English sensibilities have crept into a universal Japanese tale.
A family show, a coming of age parable, a treat for Christmas—we do need some reassuring escapism in our desperately troubled times—and a feast for the eyes. The depth of the stage is utilised to its fullest capacity: musicians ranged on tall village 'Baba Yaga' tree houses, silhouetted against a red sun and silver moon (lighting design Jessica Hung Han Yun, video by Finn Ross), below a swiftly changing tableau of houses, hospital, street, bus stop, Buddha statues, old cars and bikes. And the delightful Mei, bouncing on Totoro's big fat tummy, not scared at all by this huge 'Gruffalo' of a creature with expressive eyes and enviable gnashers.
Only children can see him. It takes a while for Satsuki to see him, and the grown-ups play along with reassuring noises. But we're all children at heart, which the audience proves. For me, its slow pace is a little too soporific, but I am taken with the artistry on show, blown away in fact by the witty attention to detail (opening titles a joy) and the performances. The curtain call is clever: we see various groups of puppeteers (some doubling as cast and ensemble) form themselves into the shapes of the creatures they were manipulating. Huge applause to them…
Reviewer: Vera Liber