Our Country's Good
Timberlake Wertenbaker, based on The Playmaker by Thomas Keneally
Olivier Theatre (National)
–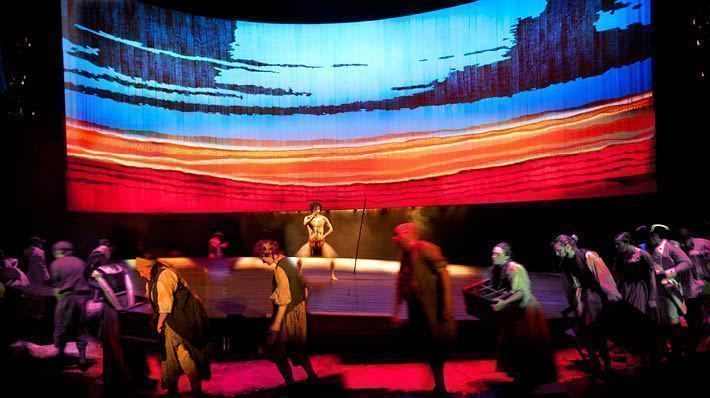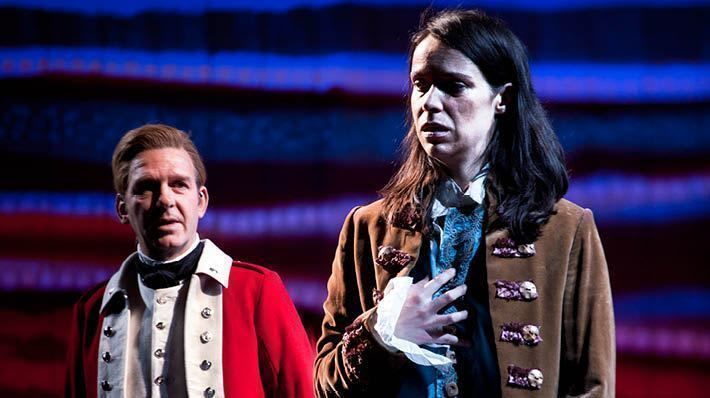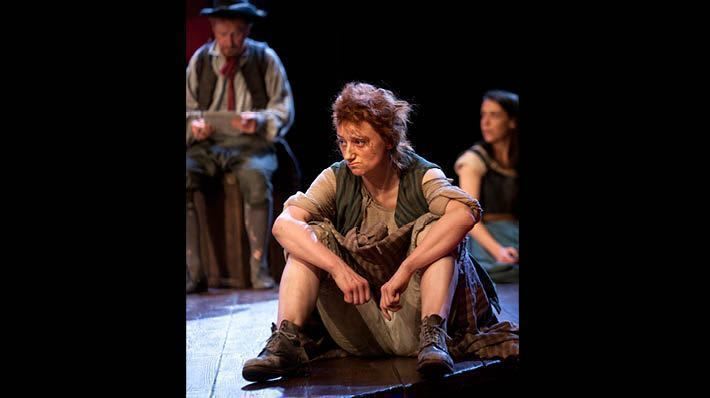 Nadia Fall's fine revival is another reminder that Our Country's Good is one of the best plays of the last thirty years.
It follows hard on the heels of Max Stafford Clark's 25th Anniversary version for Out of Joint but is on a different scale, as befits the Olivier Stage.
For those that have not seen Timberlake Wertenbaker's modern classic, it is a theatre lover's dream, a hymn to the joy and power of acting and the stage, featuring a play within a play and lots of in-jokes.
Set in 1788, the plot follows a group of convicts shipped to Australia typically for offences that seem laughably inconsequential to modern eyes.
In a location that will eventually become the harbour side of the sophisticated city of Sydney that we know today, the treatment of their charges by honourable British soldiers, typified by Peter Forbes as Major Ross, is sadistic and sometimes murderous.
However, the colony's humane Governor Phillip played by Cyril Nri, decides that a play might help to civilise his charges.
To that end, with the willing assistance of Jason Hughes's Lieutenant Ralph Clark but against the loud protestations of his fellow officers, a scabby bunch of convicts is coerced into rehearsing George Farquhar's The Recruiting Officer.
The ragtag bunch of no-hopers represent all shades of humanity but eventually pull together after six months of hard labour to ensure that the evening will end with a note of hope.
Before that, there is a series of detailed character studies to enjoy. In addition to Clark, Jodie McNee is particularly striking and moving as Liz Morden, a Liverpudlian thief who never had a hope of redemption after rejection by a thieving father.
Caoilfhionn Dunne is Mary Brenham, a central figure in both dramas, eventually falling for the not quite upstanding enough Lieutenant while Shalisha James-Davis portrays the barely less complex Duckling Smith. Amongst the men, Lee Ross gives a delicious cameo as Robert Sideway, a wannabe Garrick, while Matthew Cottle is appropriately subtle as John Wisehammer, a literary gent fallen on hard times.
Part of the pleasure is seeing the beaten (literally and metaphorically) prisoners growing in confidence and esteem thanks to their roles in the play.
Watching over proceedings is Gary Wood as a token aboriginal, who by the end of the evening has lost not only his land but his life to the unwelcome visitors, the fate of indigenous peoples being another subject that is always on the political agenda somewhere in the world.
The resulting three hours are a delight, saying as much about the human condition as the nature of theatre itself and making viewers think deeply about man's inhumanity to man.
However, although this is a play that explores enduring themes, it also speaks to us about issues that are in the headlines today such as immigration, (in)justice and the debate on nature versus nurture.
Peter McKintosh's design concept makes good use of the Olivier machinery and draws on aboriginal themes, while the sometimes haunting music is composed by broadcaster and former Catatonia favourite Cerys Matthews.
Quite why the National has decided to put what should be a highly popular piece of programming into their £15 season is unclear but potential visitors should definitely take advantage of their largesse.
Reviewer: Philip Fisher