Passion Play
Peter Nichols
Duke of York's Theatre
–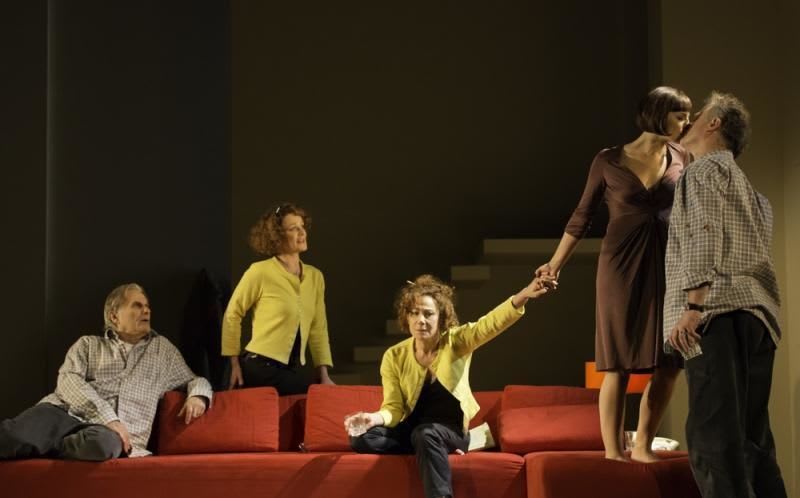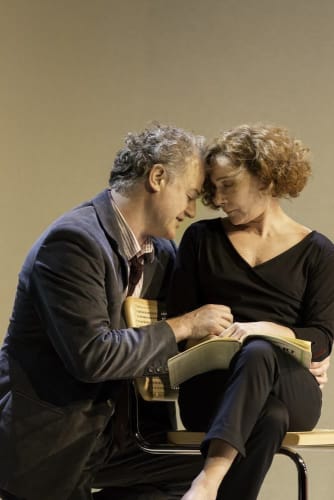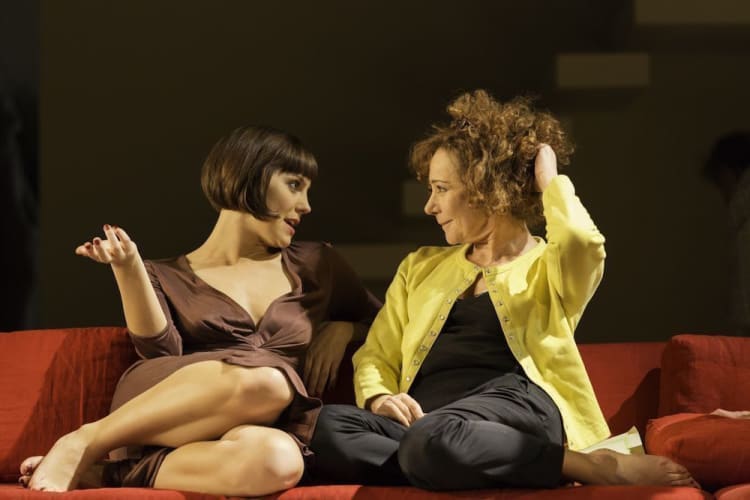 It is hard to think of many plays that are better crafted than Passion Play, first seen at the RSC in 1981 with a cast including Eileen Atkins and Billie Whitelaw under the direction of Mike Ockrent.
In many ways, Peter Nichols has written a work that is very conventional, depicting the kind of events that are more usually seen in a farce than a bittersweet comedy that borders on tragedy. This writer was already on a high following Michael Grandage's joyous production of Privates on Parade just along the road and this follow-up does not disappoint.
The starting point is a visit by vibrant but amoral Kate, a free spirit seductively played by Annabel Scholey, to the home of James and Eleanor.
So strong is the marriage of 25 years that Zoe Wanamaker's choral singer Eleanor cannot imagine that her husband, a restorer of Old Masters played by Owen Teale, would notice even a beautiful young thing like Kate.
Indeed, at first, she literally laughs at the suggestions by Sian Thomas playing bitter Agnes that hubby might have had his head turned.
Agnes should know, having watched her own recently deceased husband decamp to Kate's loving arms five years before, only returning in a coffin.
What saves a play about an older man falling for younger women, much to the chagrin of his wife and her moaning friend, from predictability is a clever theatrical trick, similar to that used so perceptively by Brian Friel in Philadelphia Here I Come but doubled up.
Rather than viewing the marital disintegration and bitter insecurities of both partners through the fourth wall without assistance, Nichols puts on stage two more non-characters to open spectators' eyes.
In addition to Eleanor and James, we also meet Nell and Jim respectively played by Samantha Bond and Oliver Cotton. Rather than separate characters, they are the alter egos of their almost namesakes.
In this way, while audience members listen to the platitudes that are inevitably exchanged between the various combinations of characters, we also get a racy and sometimes hilarious running commentary delivered from inside the heads of the two co-protagonists.
As a result, on Hildegard Bechtler's appropriately simple, minimalist set with musical and artistic crucifixion symbolism supporting the story, we learn much about this couple that would never have become apparent through their own polite middle-class mouths.
It has to be said that some viewers will probably shudder or panic as the plot unfolds and they recognise facets of themselves or their partners on stage.
Director David Leveaux manoeuvres his wonderful cast, performing to perfection, around the stage and each other with deceptive skill, ensuring that each has a chance to shine and Miss Scholey proves every bit as good as her more experienced colleagues.
Thanks to the clever device, much rich, at times poignant humour and a genuine ability to second-guess the inner thoughts of many audience members, Peter Nichols has created a classic that richly deserves this fine revival that is sure to pack out the Duke of York's Theatre throughout the play's limited, three-month run.
Reviewer: Philip Fisher