Playground / Communion / Between and Within / Imprint
Choreography Kenneth MacMillan, Robert Cohan, Sophia Stoller Yolande Yorke-Edgell
Yorke Dance Project
Clore Studio, Royal Opera House
–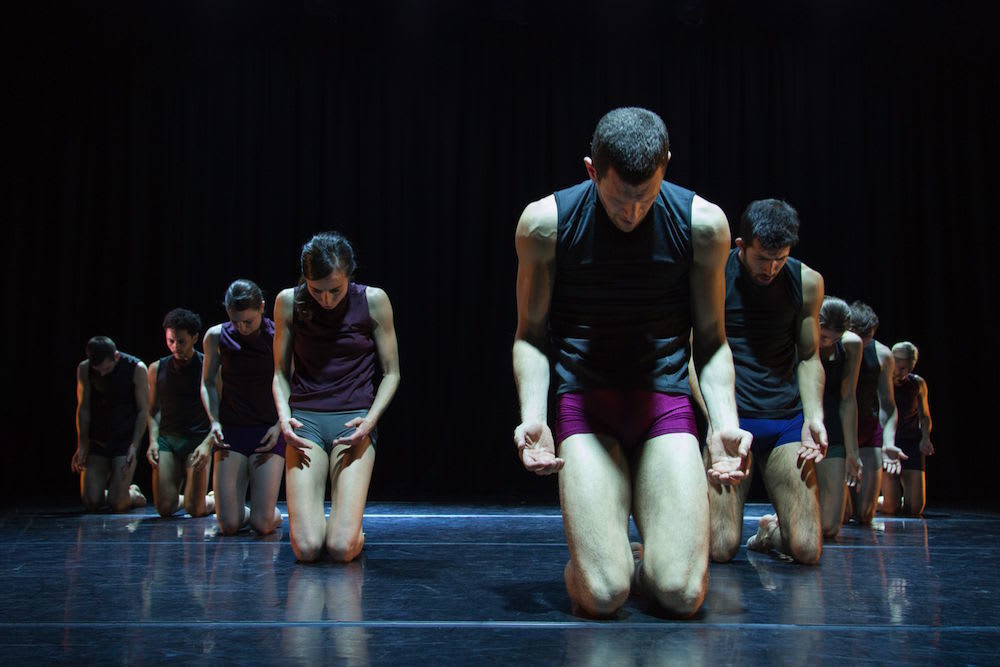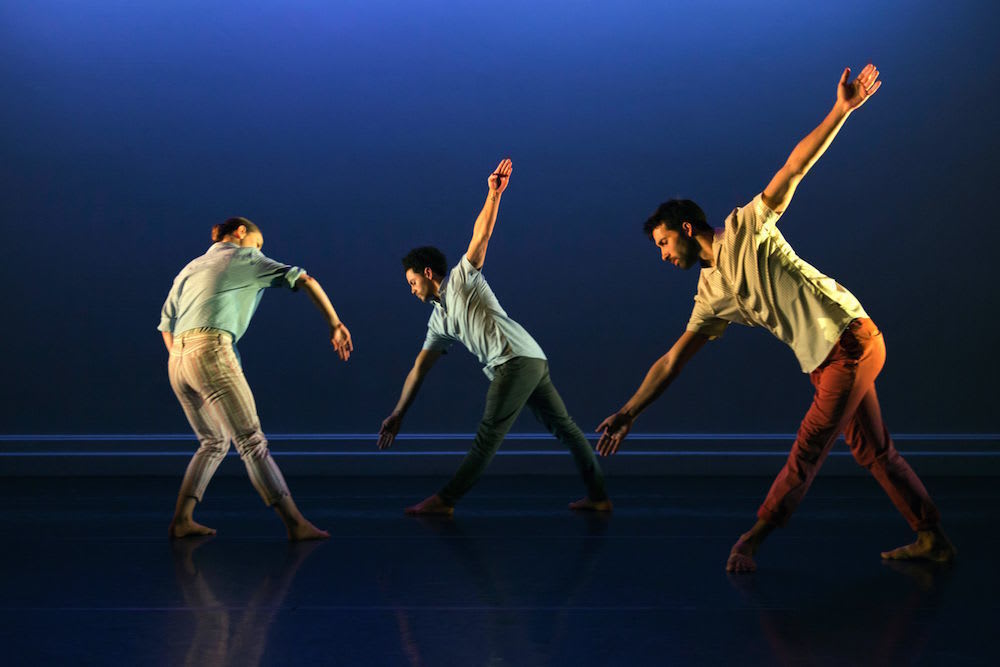 Two years after presenting Kenneth MacMillan's 1988 Sea of Troubles (previously tried out in 2016 in the Lilian Baylis Studio at Sadler's Wells) Yorke Dance Project visits Covent Garden with an exciting restaging of another troubled MacMillan ballet, Playground, as part of its twentieth year anniversary programme which includes 94-year-old Robert Cohan's strikingly serene new Communion, which takes my breath away. Dare I say the old ones are the best?
A mixed programme spread over four nights; I catch the last night, all four pieces shown on one night, two and a half hours in total with two intervals. Perhaps it would have been better to see the offerings over several nights, to savour the programme in small doses.
For students of movement, to see all four pieces together is to have contemporary dance's lineage revealed. There are similarities between Sophia Stoller's Between and Within and Yolande Yorke-Edgell Imprint. Both appear indebted to Martha Graham, Cohan and Richard Alston (in the audience).
However, more of that later: it is the MacMillan that intrigues. This is its first restaging since its première at the 1979 Edinburgh Festival. Stephen Wick (in the original cast) and Susie Crow have undertaken its restaging with new designs by MacMillan's daughter Charlotte.
A psychological drama very loosely based on the Orpheus myth and his own mother's epilepsy, Playground is set in a mental asylum with adults regressing to childhood. And what is more, according to the programme notes, "he would have liked to have seen [it] performed by Pina Bausch's Dance Theatre of Wuppertal".
A dance drama in a fenced-off space where children's clapping games, chasing, teasing and bullying take place. A cast of sixteen, young-old in outfits that could belong to the fifties, take on sinister (Ben Warbis in particular) taunting, stalking games. A man (Jonathan Goddard) enters their world, falls for the bullied epileptic one (Romany Pajdak), and ends up in a straitjacket himself whilst the inmates, dosed up, all file and shuffle out in white overalls, supervised by a male doctor and a nurse.
I wonder if MacMillan was influenced by One Flew Over the Cuckoo's Nest (1975), Hitchcock, Powell and Pressburger, and maybe even Leonid Massine? Gordon Crosse's reworking of his 27-minute orchestral piece Play Ground (1977) into a cinematic score, is jagged, avant-garde, disturbing. Death and resurrection are played out, metaphor piles on metaphor, society's civilised veneer ripped off.
Cohan's Communion follows and lifts the spirits, calms the soul. Nils Frahm's ambient (do I hear a hint of "Summertime"—"and the living is easy" or do I imagine it?) minimal music does the rest—I see heads slowly drooping. But, Communion is wonderful.
Ten dancers enter and keep on walking back and forth, hesitate, turn and repeat. Never has walking looked so beautiful. Does Anne Teresa de Keersmaeker's "my walking is my dancing" come from Cohan? Hands reach up in prayer, bodies prostrate themselves in cruciform, they move with an assured elegance, sit calmly in lotus yoga poses.
Bodies crumple and rise, rise up and dance. I see Matisse's joyful dancers and the three graces. They spin, they hop, they dance their souls out for the lord. If you need meditative therapy, this is it, but it is too long, yet I don't want it to stop.
Are they Quakers; is this a meeting place—there is seating? Composed, they sit whilst others dance. Individuals rise and speak with their bodies when the spirit moves them. Jonathan Goddard, Dane Hurst, Laurel Dalley Smith stand out, but it's the group that matters, community, the sharing of burdens. I am swept away.
LA-based dance-maker Sophia Stoller offers a short new work to a commissioned score by Justin Scheid, Between and Within, for a quartet, two couples. The music is slippery, the light flickery (Zeynep Kepekli), there are lyrical moments and confrontational stand-offs in contemporary dance's grounded vocabulary of contact, tension and counter-tension. Dane Hurst, Freya Jeffs, Edd Mitton and Abigail Attard Montalto are excellent.
There's more of the same in Yorke-Edgell's half-hour-long Imprint. The imprint of her mentors over the last twenty years of making dance, paying tribute to Alston, Cohan and Bella Lewitzky. Their influence is striking. Inevitably I see Graham, Merce Cunningham, too. Imprint is an end of term showcase, a well-deserved pat on the back for still being here after twenty years. Dancers are shown off in duets and solos, in short episodes under Kepekli's moody lighting.
There's encouraging voiceover in English and French, music is by Bach, Goebbels, Hesketh, Richter and Vivaldi, and Yorke-Edgell joins in the dance herself to welcome applause. The dance is decorative, dreamy, bucolic, uncomplicated, as far from MacMillan as it can be. It finishes on a happy note, jazzy shoulders and hips, dancers in bright celebratory colours.
Reviewer: Vera Liber