Sea of Troubles / Gloria / The Judas Tree / Elite Syncopations
Choreography Kenneth MacMillan, music Webern, Martinů, Poulenc, Elias, Joplin
Yorke Dance Project, Northern Ballet, The Royal Ballet with Birmingham Royal Ballet and Scottish Ballet
Royal Opera House
–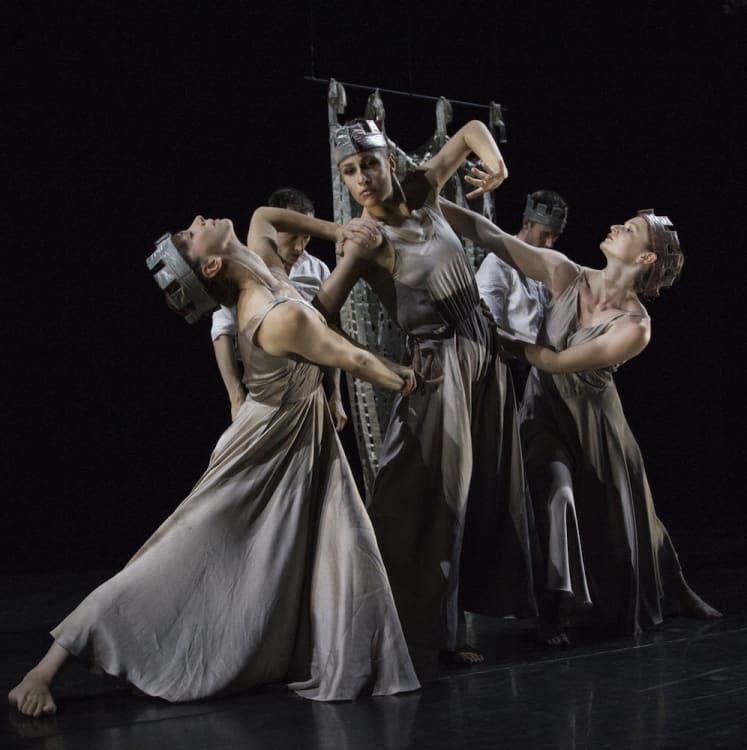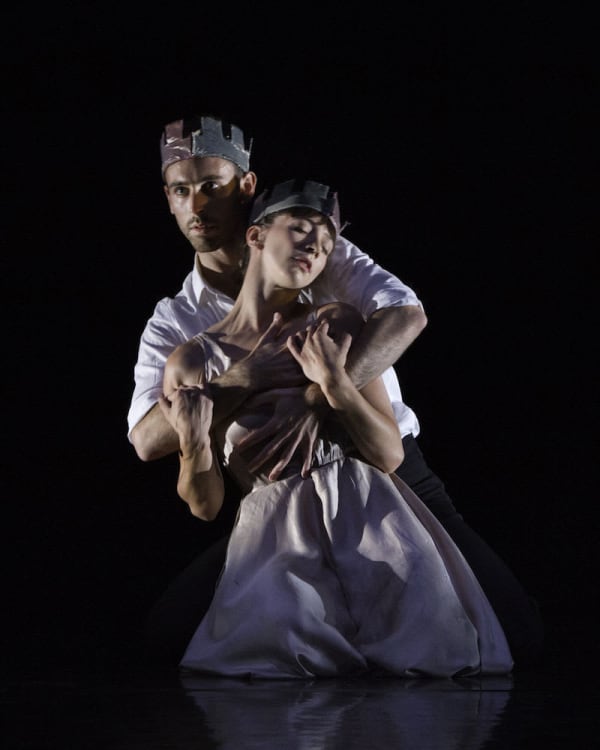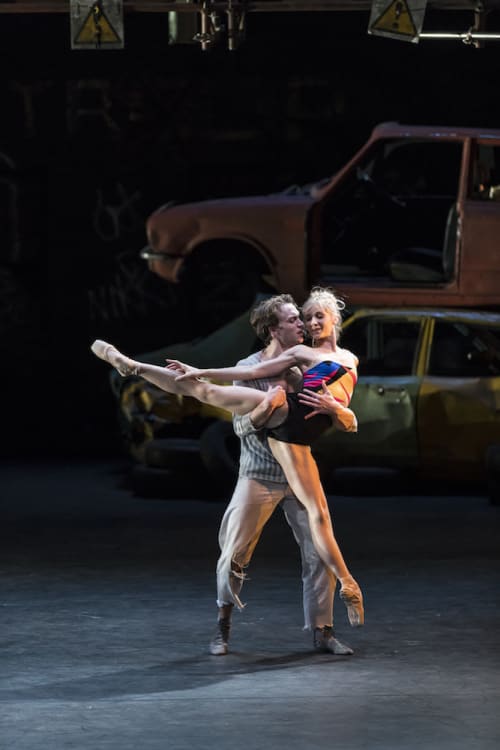 There are some bitter pills to swallow tonight before the tangy sweetener finale. The final mixed bill celebrating Kenneth MacMillan's repertoire of one-act ballets not only reaffirms his Janus nature but his irreplaceability. He is the giant on whose shoulders many may attempt to climb, but as yet cannot reach.
Sea of Troubles—the title speaks for itself and to all Hamlet aficionados—an intimate work stripped to an introspective essence, created in 1988 for Dance Advance, revived by Yorke Dance Project with the help of the original cast (former members of The Royal Ballet), original Benesh notator Jane Elliott, and his widow Deborah MacMillan, designer of the piece, plays appropriately in the steamy hot Clore Studio prior to the mixed programme in the main house.
Three men, three women, barefoot, in shifting roles and slippery interchangeable personas, play Hamlet, Claudius, Polonius, the Ghost, Gertrude and Ophelia, fathers and children, fickle nature and nurture. "When sorrows come, they come not single spies But in battalions".
"Words, words, words", expressionistic, short snapshot silent screen scenes, facets of a larger mystery, psychologically unsettling, intellectually stimulating, build on Anton Von Webern and Bohuslav Martinů's music, urgent, agitated, sorrowful with pauses for reflection.
Gertrude and Claudius make love "over a nasty sty", on the dead body of her first husband. "Slings and arrows of misfortune"—this soliloquy is the thread running through displays of perplexed heightened emotions until the inexorable end thirty-five minutes later. The cast is tremendous.
To Poulenc's magnificent Catholic Mass (singer Sarah-Jane Lewis), Northern Ballet takes on, admirably, Gloria, MacMillan's 1980 homage to his father's generation. Drawing "from his own 'bag' of references" (Deborah MacMillan), MacMillan had been struck by Vera Brittain's Testament of Youth screened in 1979 and by Andy Klunder's (production designer of choice) artwork at the Slade.
An apotheosis—ghostly men in body costumes of blood-stained ochre, rust soil and white clay assisted by angelic girls in white—it reminds me of MacMillan's 1962 Rite of Spring, for what is war, its cenotaphs and holy mass but rites. A central trinity of Javier Torres, Riku Ito and Antoinette Brooks-Daw encircled by a band of stamping Blakean angels, enact a purification of the spirit, a wistful looking back and an acceptance of fate.
Memorial tableaux, Henry Moore, Stanley Spencer and perhaps the Vorticists quoted, the sadness of this blighted young generation lest we forget is eulogised. In joyful pastoral passages music celebrates their youth and the girls left behind that they carry on their backs.
Comrades in a sea of troubles: athletic men are brought down in their prime, fingers point accusingly. Women as Madonna effigies rise like stamens from the men's enfolding petals, from beseeching arms. As the final amen rings out, the man, a cruciform bolt, returns to the grave pit trench.
To see The Judas Tree twice in the space of two days is to be enlightened. Interesting what a different cast brings. And I'm sitting in a different part of the house: it's four sizzling Van Gogh suns / red moons over the rising financial district not two.
In 1992, it was a challenging work (is a genius ever honoured in his lifetime?), still is for some, but, horrific though the misogyny is, it is a powerful production, which rewards multiple viewing. Forgive him for he knows not what he does—Judas unleashes something he can't stop (the rape of his woman) and regrets it.
Construction site, could be skid row, this is film noir. Kazan's On the Waterfront, Palahniuk's Fight Club, Simenon, Hitchcock, cinematic, dramatic, under the blinking lights of Canary Wharf its message is uncompromising and unrestrained. Good to see Melissa Hamilton back from her sabbatical.
And so, it ends on a celebratory note, what else will do but the soda fountain fizzing, candy store confectionary costumed (Ian Spurling) Elite Syncopations again (twice in two weeks), with a touch of British seaside postcard big lady small man humour.
Timing is everything in this toe-tapping syncopated rhythm world. Some dancers are naturally musical, some have to count: Akane Takada is the former and hits the beat on the nose. James Hay and Tristan Dyer have it too.
MacMillan hit the mark: profound, raw, daring, and droll. He played to the beat of his own drum (apologies to Jan Parry). He added much sensitivity to ballet's vocabulary, plumbing the depths of human nature and its grace.
Reviewer: Vera Liber