Privacy
James Graham
Donmar Warehouse
–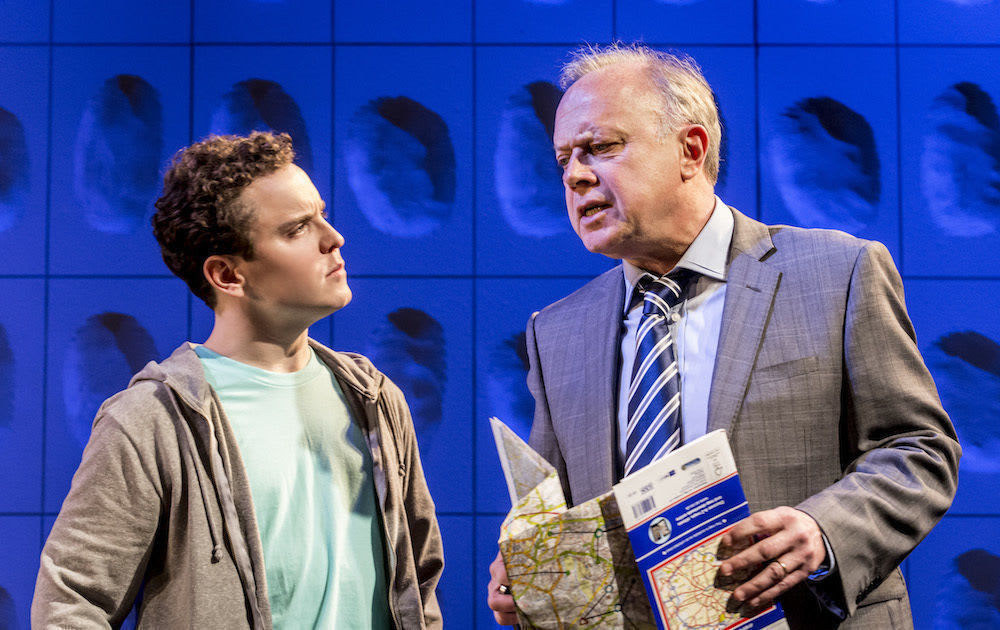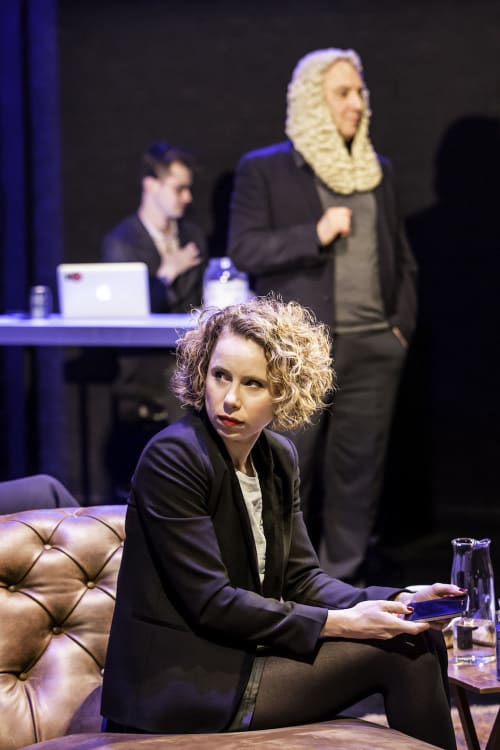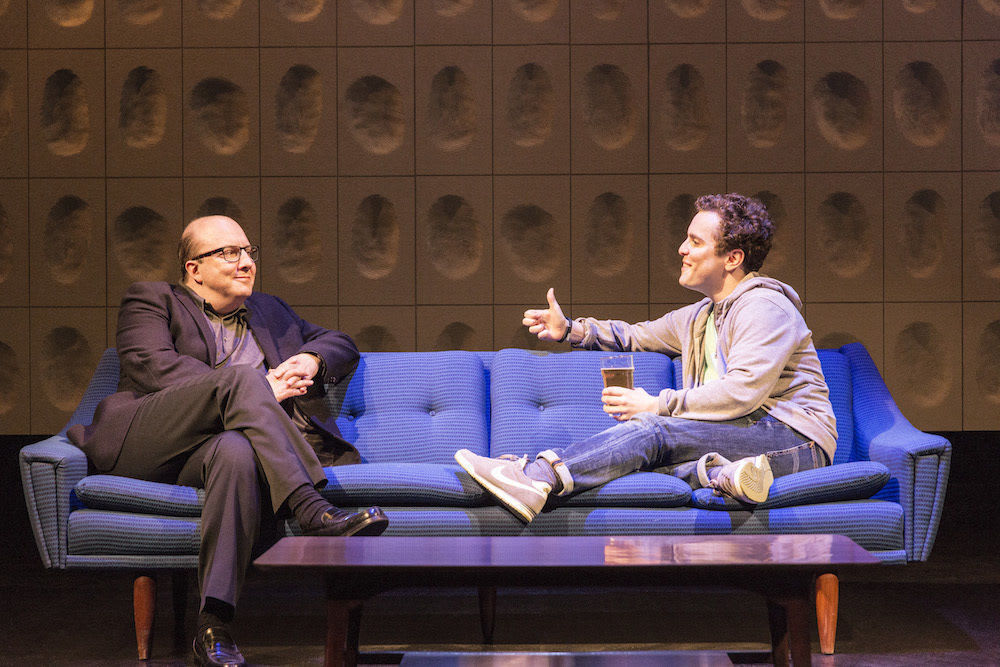 Privacy is simultaneously very funny and truly terrifying and might just change your life.
Using deft skill, James Graham takes on the mantle of Sir David Hare with aplomb in a verbatim view of the parts of our lives that we may prefer to keep hidden.
As in This House, the playwright packs a vast amount of fascinating data into a mere 2½ hours of gripping theatre like nothing else currently on show in London.
With the assistance of director Josie Rourke and a versatile ensemble of six actors playing dozens of parts, he effortlessly switches between Privacy, or the personal, and Secrecy, the communal equivalent, showing how in the current era the connections between the two have almost merged them.
Our rollercoaster ride through the topic is led by Joshua Maguire as a writer so "private you're like a blank canvas" who at times both looks and sounds uncannily like the man who constructed this play.
The first half is largely given over to an exposé of how we willingly expose ourselves to anyone who fancies spending a few pounds on some IT kit.
Playing a few games with the audience, the cast and computer whiz in the corner tell us a lot about ourselves and each other. Everyone should try plugging "Is it Wrong to ?" into Google to see some pretty unnerving and somewhat personalised answers.
This sequence culminated in a blind date, on opening night for a 20-something female audience member with a 20-something writer from south east London. The poor girl was mortified as every aspect of her life was revealed on stage to a rapt audience. This could easily become the next cult TV show on Saturday nights, if we aren't careful.
Such was the squirming young woman's embarrassment that the more generous (cynical?) might have hoped she was a stooge but who will ever know?
Whatever the truth, she came through it well but heavily chastened. For the audience member and her fellows, the idea that you can use any Apple or rival product without the danger of eavesdropping will dissolve early in the evening and might never recover. That is probably a good thing.
The personal intrusions were put into perspective through interviews with the likes of Eric Schmidt of Google and Jonathan Coy's Clive Humbly, the man who invented the Club Card. As we are reminded, "these services are free for a reason".
There is also Paul Chahidi as a psychoanalyst on tap, not to mention Michelle Terry playing a rather bossy simulacrum of Josie Rourke.
After the interval, while some of this strain continued, the global aspects were brought further into focus with concentration on Edward Snowden and assorted journalists led by Guardian editor Alan Rusbridger and the Standard's Sarah Sands.
In addition, various agents from spying organisations on both sides of the Atlantic had their say, seeming as dangerous as the more malicious journos and those behind the IT industry.
Politicians also have their say, William Hague making the biggest and in retrospect most sinister comment when he innocently suggested "Nothing to hide, nothing to fear"—don't you believe it.
Amid the catalogue of scary facts, there is much light-hearted inventiveness during a dazzling production, peaking with a delightful, five-minute post-modern reworking of Romeo and Juliet.
Josie Rourke's pacy but controlled direction brings the best out of her highly adaptable cast, which also includes Nina Sosanya and Gunnar Cauthery, and is helped by Lucy Osborne's minimalist design and constant use of computer and interactive projections on the back wall.
Despite strong opposition from King Charles III, Privacy is highly likely to be many people's choice as best play of the year and will probably have sold out before you read this review.
The best bet will be to hope for a richly deserved transfer to a larger theatre or keep an eye out for a live cinema presentation.
Reviewer: Philip Fisher