Proof
David Auburn
Menier Chocolate Factory
–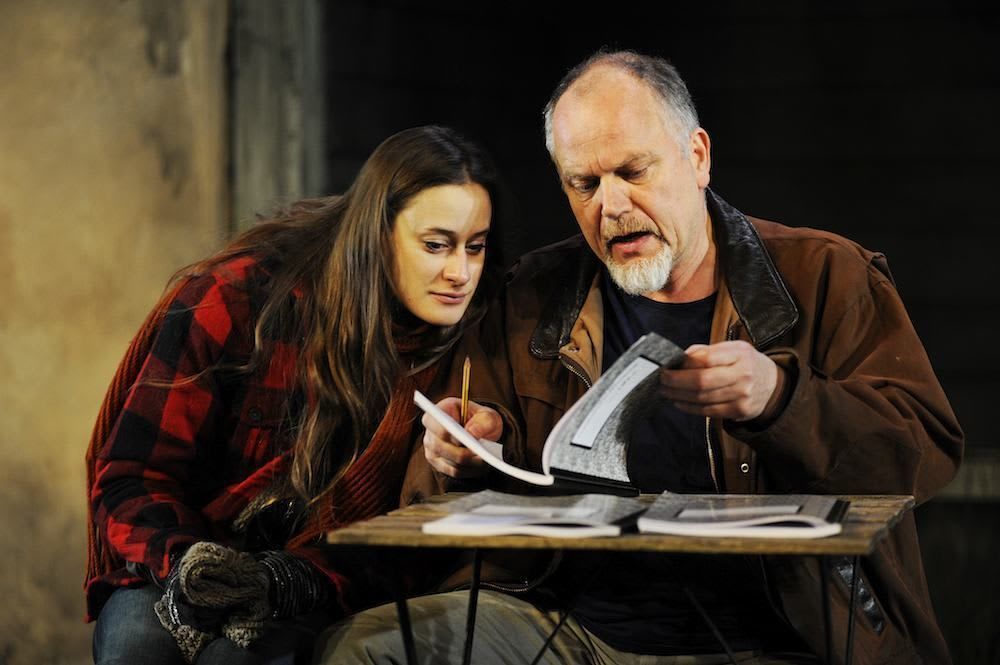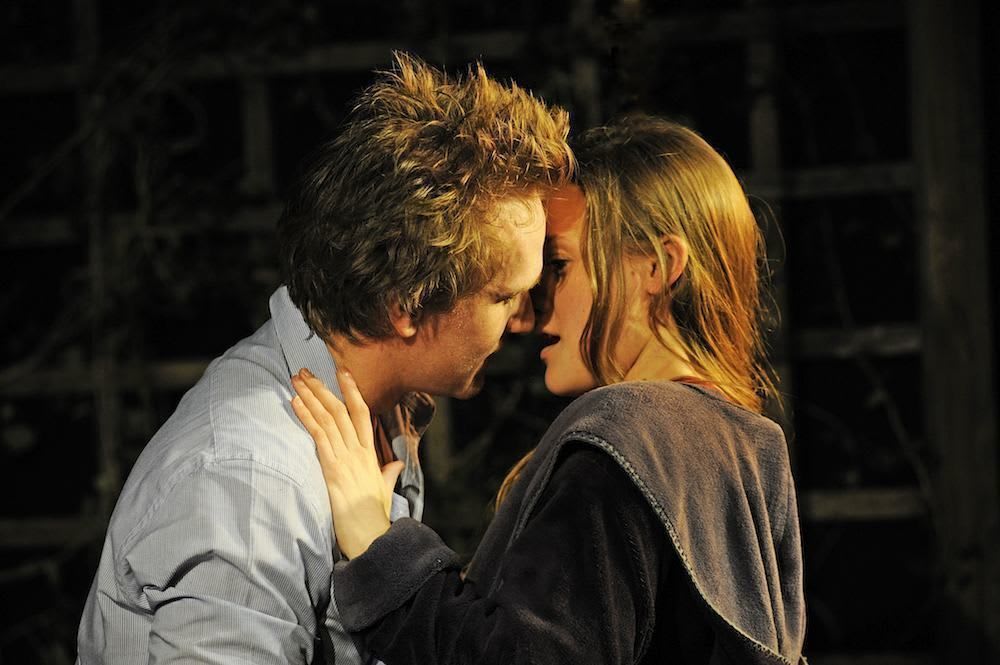 It is hard to resist putting Polly Findlay's highly enjoyable revival into context by harking back to our review of Proof's sensational 2002 London debut.
That famous affliction, Donmar Madness is back to haunt us. Not since Nicole Kidman was playing in The Blue Room has it been seen. The draw of Gwyneth Paltrow and her Shakespeare in Love director John Madden has the queues starting at 10:30 in the morning for 7:30 performances. With only four lucky people getting in for the performance reviewed, anyone arriving after lunch doesn't even get a standing place.
That is a hard act to follow but while Mariah Gale is not a Hollywood star, she is quite some performer.
Proof, like Michael Frayn's Copenhagen, is one of those rare plays that assumes its viewers will be entertained by a trip into the minds of scientists, in this case mathematicians.
Miss Gale plays Catherine, the daughter of Matthew Marsh's Robert. He was a once-in-a-generation mathematical genius who became a folk hero before losing his maths and his mind in his early twenties.
We first meet the lonely lady on her 25th birthday on a porch outside the peeling wooden Chicago University house. The potentially happy occasion unfortunately happens to coincide with the more sombre event of Dad's funeral.
This is the point at which we are also introduced to Hal, a serious geek played really convincingly by the wonderfully versatile Jamie Parker, seen last summer as a dashing Henry V at the Globe.
Hal worships Robert and is determined to plough through 103 notebooks of mad jottings in the hope of finding pure gold in the form of a mathematical proof that might just conceivably have appeared during a rare lucid period of gestation four years previously.
At the same time, Emma Cunniffe as Catherine's frosty, matronly sister Claire comes on the scene to tidy up the younger woman's life by kidnapping her to New York and psychiatric treatment.
This is the set-up for a kind of mathematical detective tale, which culminates when Catherine, her father's daughter in every sense, claims to have written the proof that Hal inevitably discovers.
This requires its own proof, and instigates a period of uncertainty that should have spectators eagerly sitting on the edges of their seats awaiting the outcome.
Proof is as well constructed as a mathematical theorem, allowing for ebbs and flows of sympathy and introducing three contrasting kinds of love, to complement the drama.
This production benefits from some superb acting and offers an intriguing opportunity to enter the mind of at least one fully-fledged genius and compare it with a couple of watered-down but still impressive alternatives.
Pleasingly, the Menier is right back on song at the moment with this excellent piece playing at home as Merrily We Roll Along prepares for its West End transfer.
Reviewer: Philip Fisher